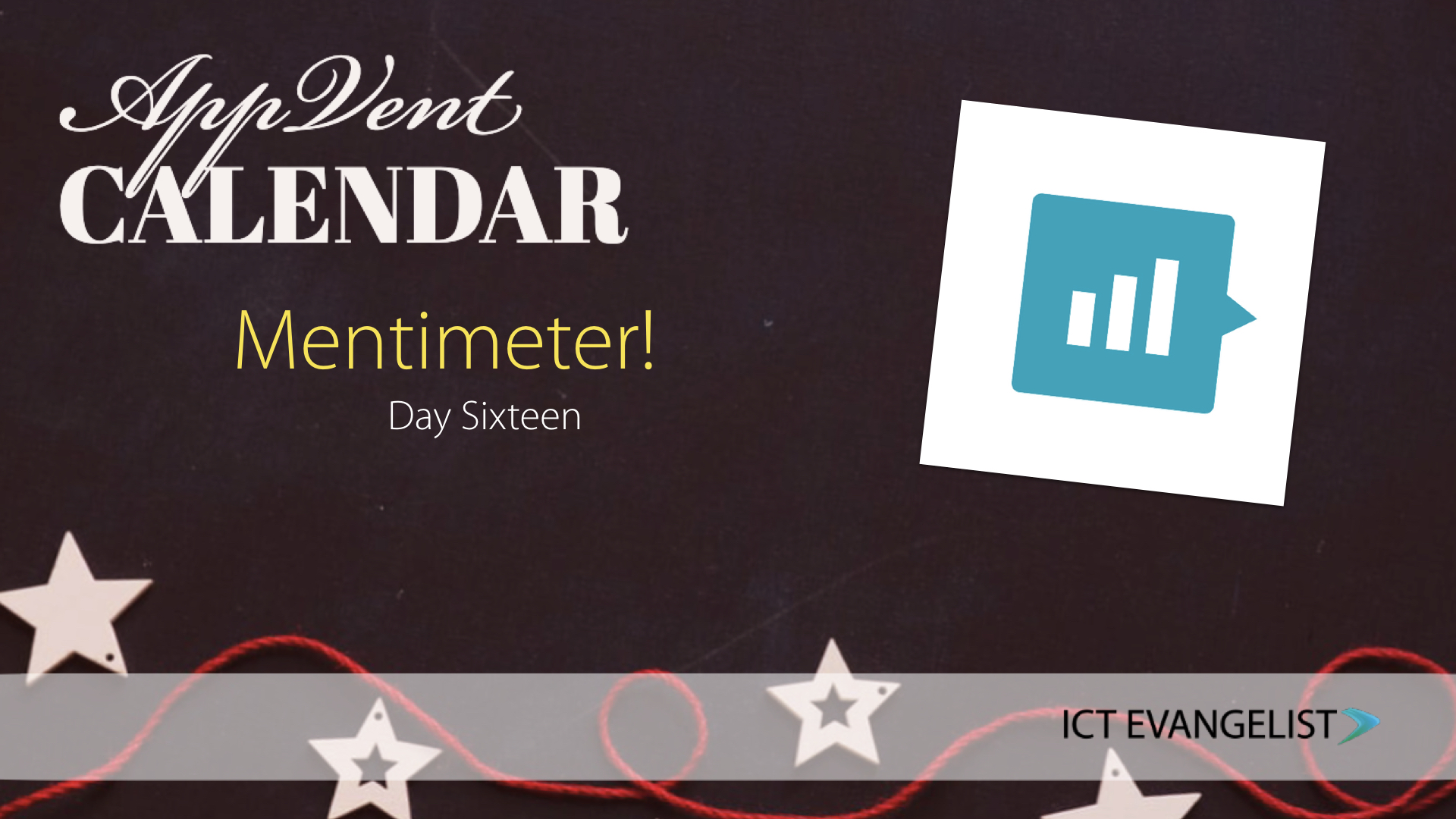 Morning and welcome to day sixteen of the edtech AppVent Calendar. Thank you so much to Philippa Wraithmell for her recommended app of AR Makr in yesterday's entry. Stay tuned for an entry tomorrow from Kristian Still!
In the meantime though, today's entry is something I've been sharing for a number of years now but one that I still find teachers loving wherever I share it. Even though it was actually the very first entry on the 2018 AppVent Calendar, this tool still holds lots of relevance for teachers looking to use technology in the classroom.
Like many great edtech tools, it's has a low threshold for learning how to use it but lots of potential for scalable learning different activities in the classroom, for any age group.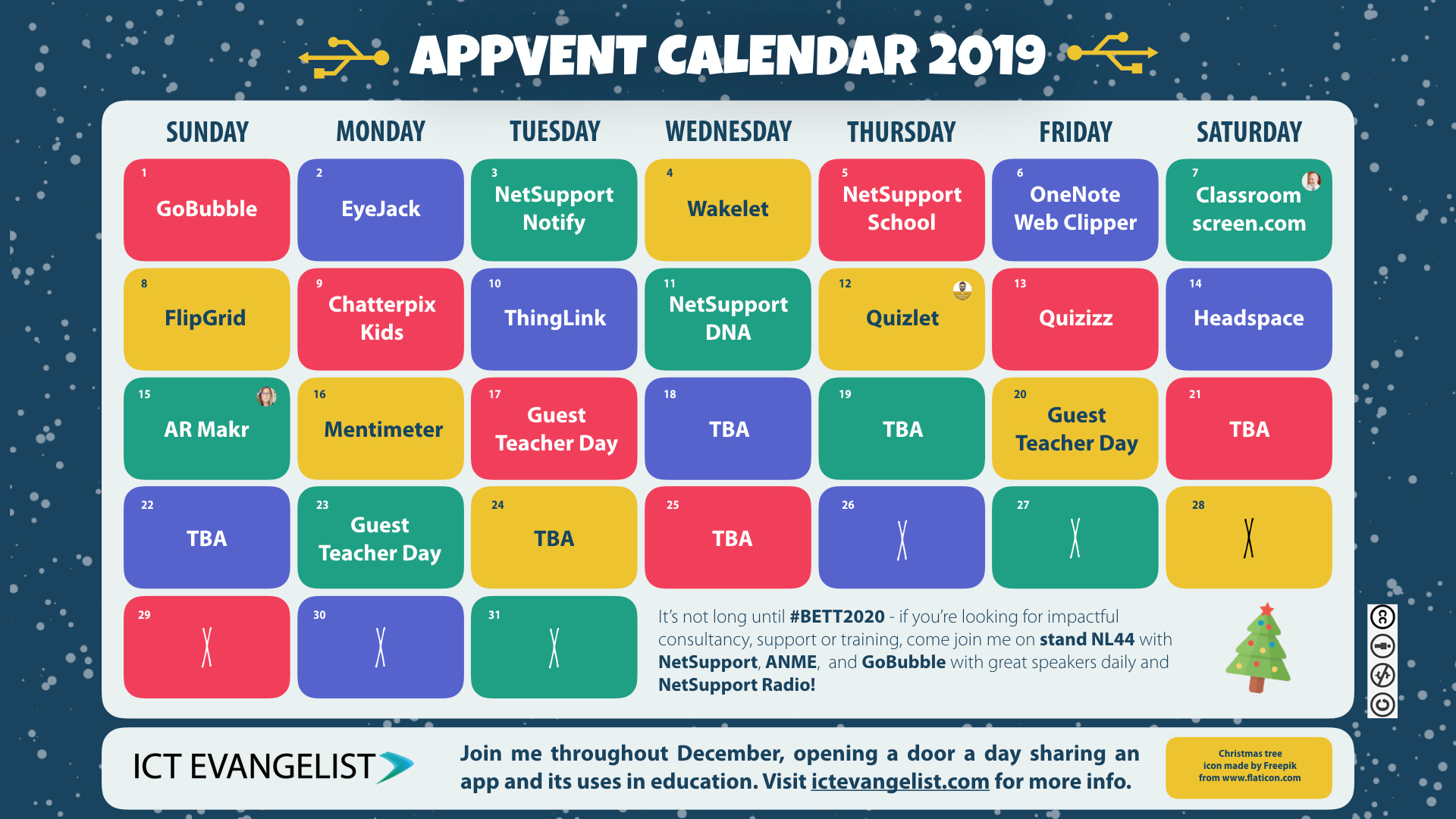 The tool I'm sharing with you today is Mentimeter.
Mentimeter is essentially a presentation tool although most teachers I know who use it don't use it to present their presentations – the real wins with Mentimeter come from its super easy to set up, variety of different AfL slides.
To engage in these activities with your class, once the slides have been set up (note, you can only include 2 AfL type slides per presentation if you have the free version of Mentimeter), simply run the presentation. Here, Mentimeter will prompt your students to visit a web address, put in a code and then respond to the questions posed.
You create your Mentimeter presentation in a browser. It works on any device with a modern browser, so Chromebooks, iPads, Windows devices are all fine to use.
Ending the half term planning and evaluating software/apps/tools. We are loving @Mentimeter !!!! So easy to use! Thanks for the introduction to it @ICTEvangelist #EdTech #Collaboration #Creativity pic.twitter.com/Zm7dpLWYUq

— YBB Digital Learning Department (@YBB_DigitalDept) May 25, 2018
Once students start responding to the question posed, so you will be able to see the responses visualised live from your presentation running within Mentimeter. Ace!
My favourite type of question to ask using Mentimeter is one exploring keywords. I created a little tutorial below to show you how to do it:
Here's one set of results I received when asking students on the PGCE course at the University of Worcester. As you can see, it has taken the 119 responses and visualised them as a word cloud, with most frequently used words showing up as larger than those with a less frequent response: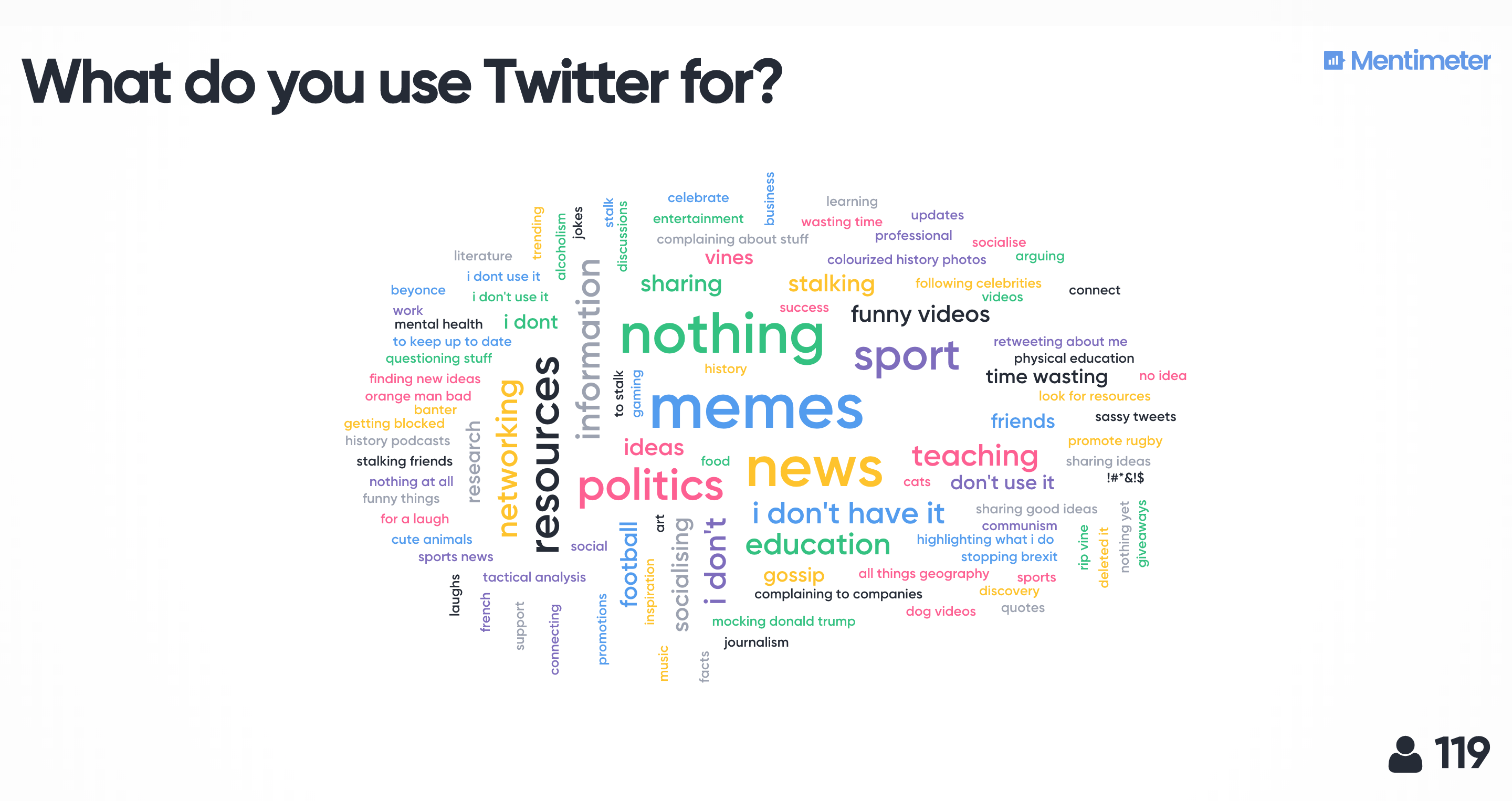 You may notice that there is one response which says "!#*&!$" – this is what you will see if students put in something a little naughty. You can ensure naughties don't appear by ticking the 'profanities filter' when creating your Mentimeter slide, as shown in the short tutorial above.
All in all, I love Mentimeter for a bit of 'rough and ready' AfL in the classroom. The slides take literally moments to set up and run with your class, so not only is preparation kept to a minimum but additionally, when your planned lesson goes 'off-piste'  following student interest/agency, you can still turn to a great tool to still check understanding straight away.
For more on Mentimeter, visit their website here.
I hope you found this app useful. I'd also love to hear what you think about it, especially if you're using it already and your feedback on the Appvent calendar either in the comments or on Twitter. I'm looking forward to sharing more with you tomorrow!
---
If you like the resources I share and my approaches to teaching and learning with (and without) technology, I work with many schools supporting them with consultancy, training, support and more. If you feel like I could help you, drop me a line via my contact page and I'll be in touch.