AppShareLive is a new initiative where I hope to get a bunch of educators together each month to share some technology that is working for them in their classroom. I was really pleased with the first edition of #appsharelive yesterday, you can view it again below via YouTube.
This is a monthly event so please make a note in your diary. The next one is 9 January 2016, the February one will be 13 February 2016. If you'd like to join me, please complete the Google form on this page.
There is a Storify of the tweets from yesterday's show at the end of this post.
The rules for the event are pretty clear although folk did find it difficult to stick to 5 minutes: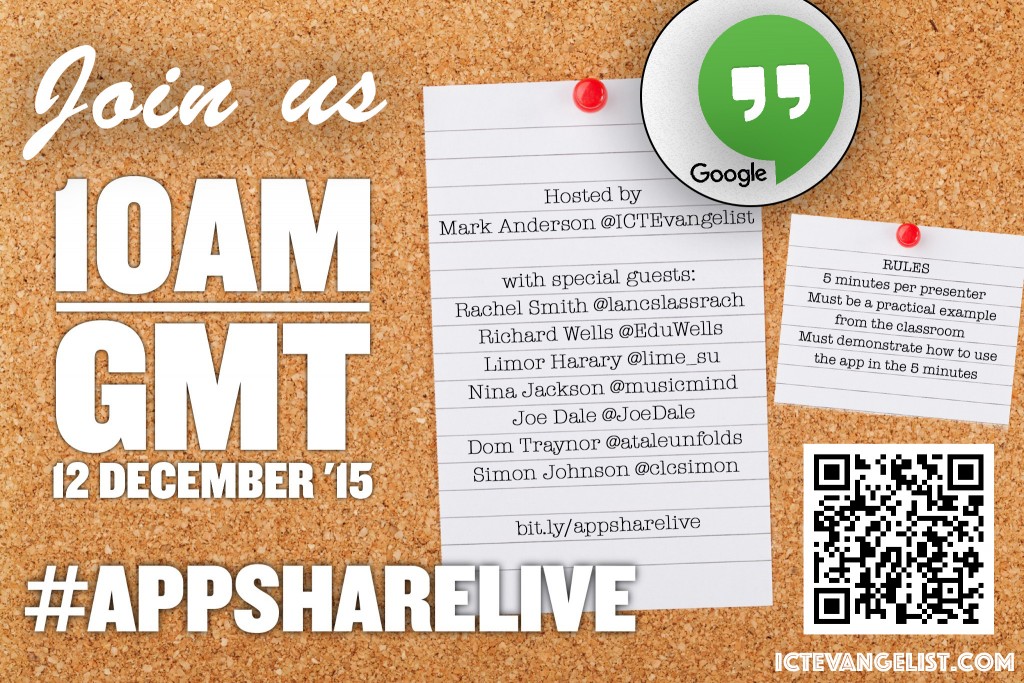 I was really pleased to be joined by:
Rachel Smith @lancslassrach
Richard Wells @EduWells
Limor Harary @lime_su
Nina Jackson @musicmind
Joe Dale @joedale
Dom Traynor @ataleunfolds
…who shared some great ideas and stories of impact from their classroom. Thanks to them for their time and fab ideas that they shared with us. You can watch the event again below:
The next AppShareLive will be on 9 January at 10am. If you'd like to join in and share, please can you complete the form below: