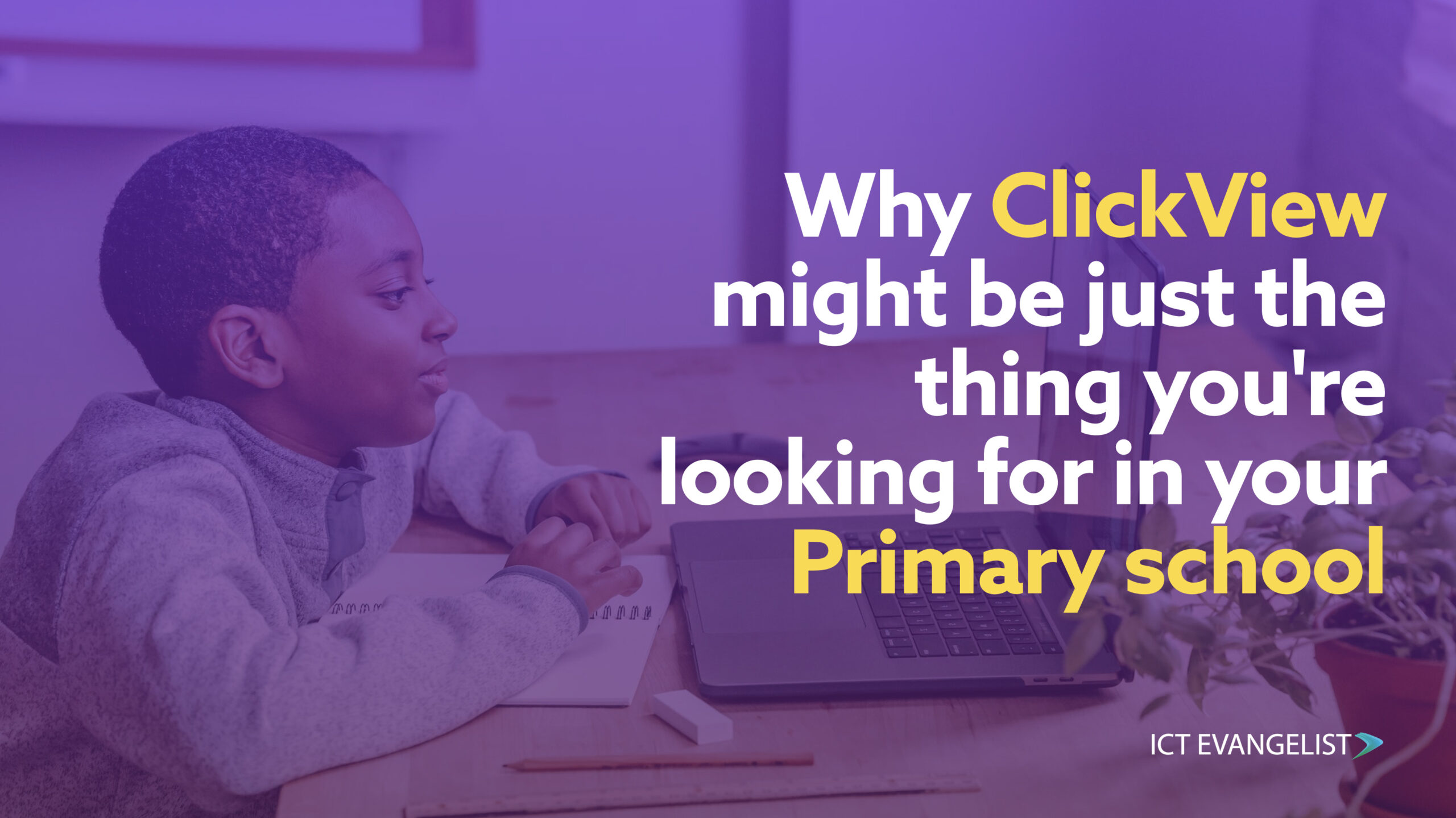 In my work supporting a variety of schools, I have had the opportunity and pleasure to see the implementation and impact of ClickView in several primary school settings. I am pleased to say that the results have been overwhelmingly positive.
If you aren't aware, ClickView is a fully featured video content platform that features superb curated content including both curriculum content and TV content such as films, documentaries and more. Content is filtered for their age and setting with a Netflix-style interface which is easy to navigate and use. Its setup is simple too, with SSO for Microsoft and Google tenancies, which makes access simple, particularly with its integrations into Microsoft Teams and Google Classroom.
One of the key benefits of ClickView is its wide range of curated educational videos that you know don't need vetting for their suitability such as you might find on platforms like YouTube. It's handy that they are all ad-free too, so attention remains focused. These videos are great for supplementing classroom teaching and provide pupils with visual aids that help them to better understand difficult concepts. This is particularly effective in subjects such as Science and Maths, where pupils can see real-world examples of the concepts they are learning.

The collaboration and sharing feature of ClickView has also been a major advantage. Teachers can create video quizzes, and clips from films, or upload videos and share them with other teachers in the school, or even across different schools within a MAT. This has been a great way for teachers to share best practices, for CPD purposes and to facilitate collaboration on lesson planning. It also allows for easy access to a wide range of resources that can be used to enhance the learning experience for pupils.
ClickView provides a way for teachers to track student progress. The platform allows teachers to assign videos as homework with embedded questions, and then track whether the pupils have completed them. The detailed data dashboard is a great way for teachers to see which pupils are struggling and need extra help so that they can adjust their teaching accordingly, and which pupils are excelling.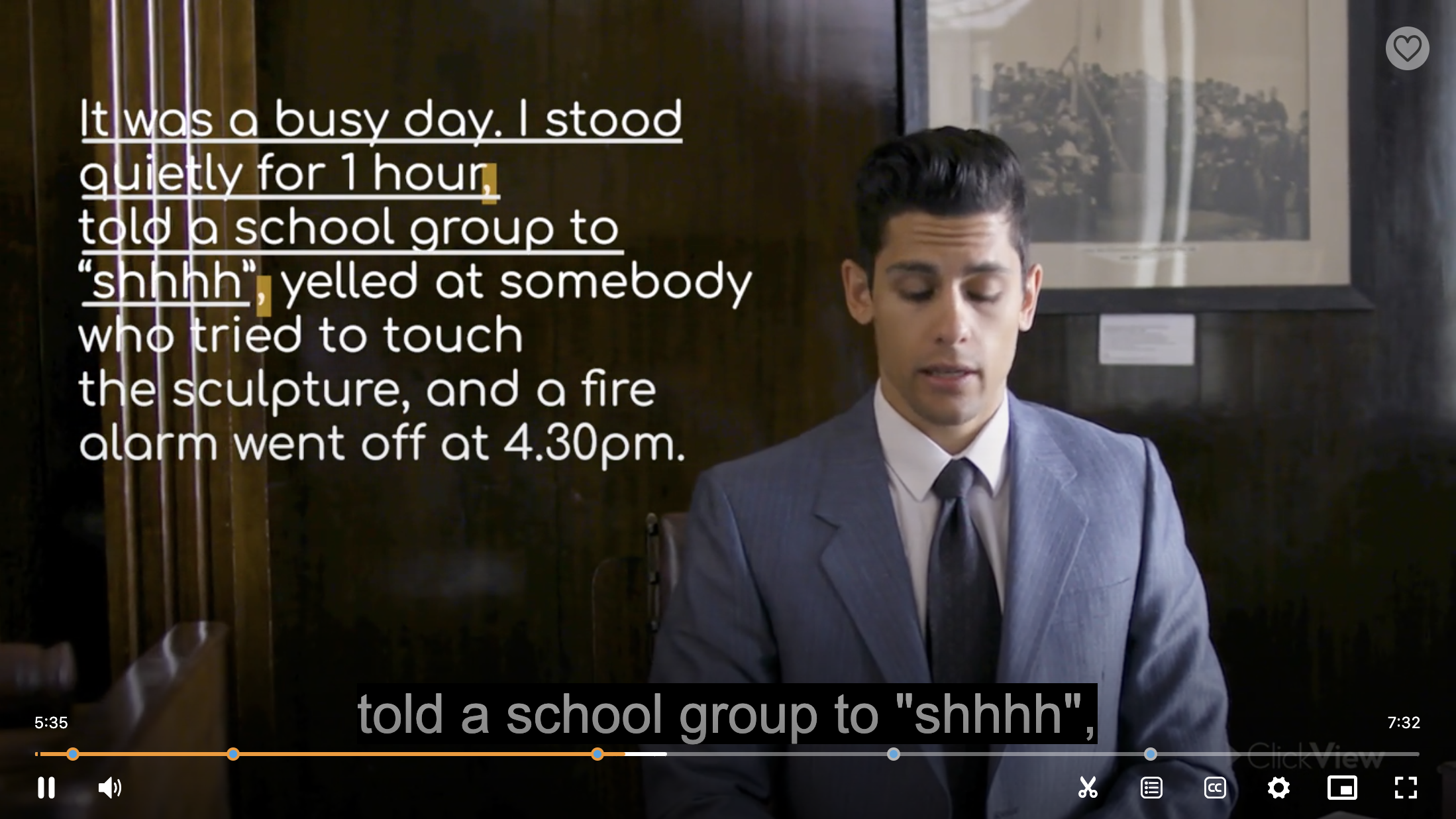 ClickView also has closed captions (subtitles) built into its videos, which can be a great way to promote reading in alternative ways. Research from 'Turn On The Subtitles' has shown that having your subtitles on can "double the chances of a child becoming good at reading".
ClickView provides ways for pupils to access educational videos outside of the classroom. This is a great way to support pupils who have difficulty with traditional learning methods and importantly, allows pupils to continue learning at home which can be a great way for pupils to supplement their learning.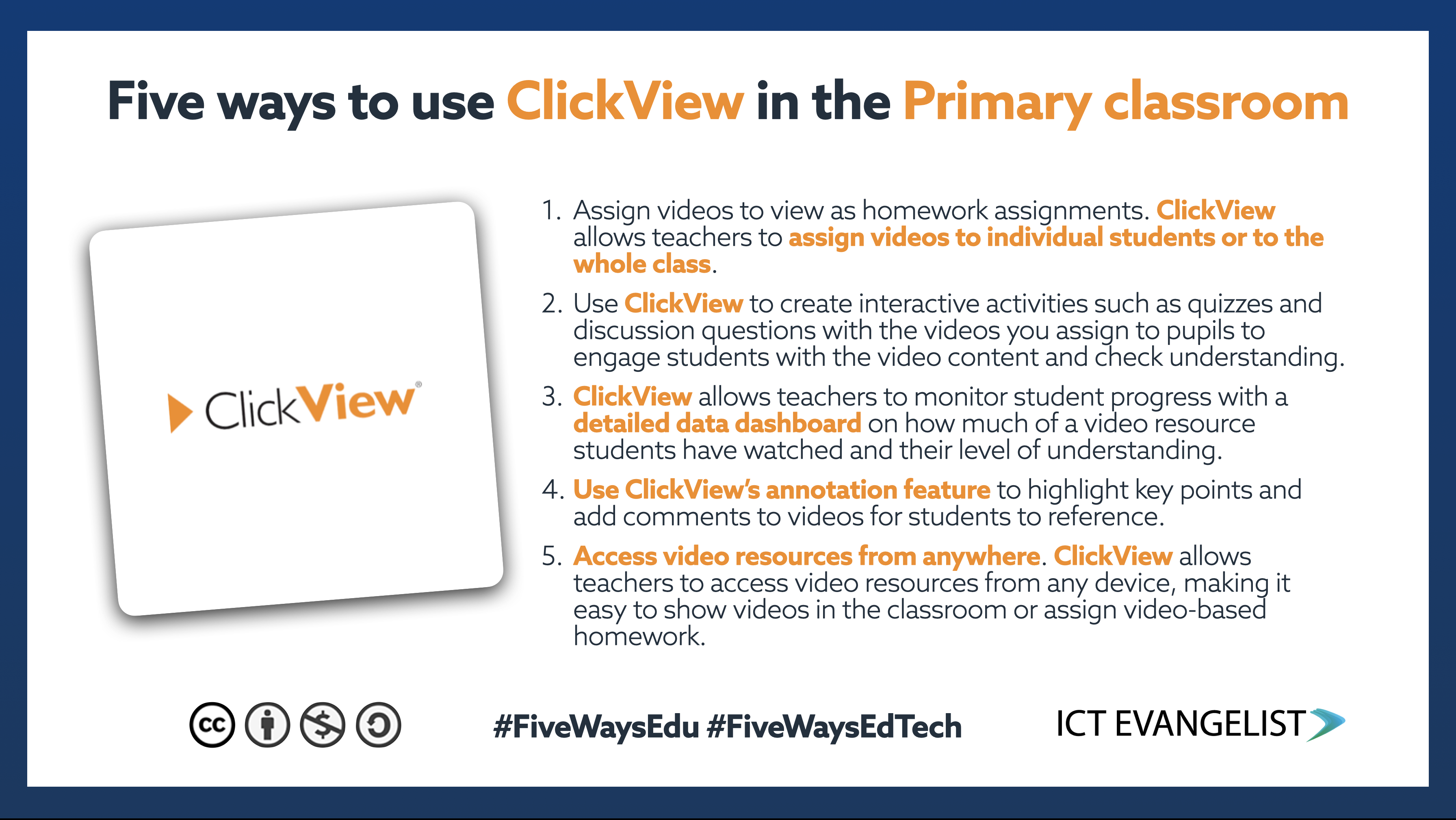 In conclusion, ClickView is a powerful tool that can be used to enhance the learning experience for primary school pupils. It allows teachers to easily access a wide range of learning content, upload their own content, collaborate and share resources with other teachers, track student progress, and provide pupils with a way to access engaging and relevant educational content outside of the classroom.
Learn more and have a go with your free trial at https://www.clickview.co.uk/free-trial/.