ICT Evangelist on Tour!
This week sees me on the road visiting schools that are customers of Frog Education. With schools scrutinising every penny spent; teachers under increasing pressure to deal with issues in their school often with less resources and newly formed MATs and their schools dealing with bigger change and more politics than they were expecting; Frog want to help.
To that end, given that they've recognised that despite being a very clever product, not all schools and teachers have the time to learn and master all of its features. To further support schools in their use of Frog and technology, they have created the 'Frog Academy'. A solution where Gareth Davies, MD of Frog, asked employees to stop thinking of themselves as an edtech company which provides technology to schools but as partners who work with schools to build communities to develop products within Frog that all customers can take and use as part of their subscription to Frog.
What does this look like?
As a school you have an idea about what you'd like Frog to do

Schools talk with Frog to see if it is possible

Work closely together with Frog to develop the idea and make it happen

Share the results of the work so that all may benefit from the innovative new opportunities within Frog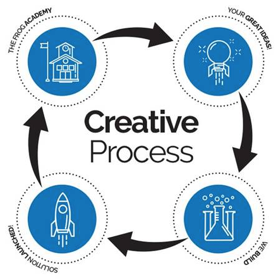 So what's the tour about?
Frog Academy was launched to Frog customers at their #Frog18 conference as an idea and schools have really got on board with it!
Stories are important in life and so I'm really looking forward to sharing the stories of some of the Frog schools who have taken the Frog Academy idea and are really running with it! From what I've seen and heard so far, these schools are making great use of technology and I can't wait to hear from more schools and share my findings. All of the ideas created under the Frog Academy umbrella are free to the whole Frog community who can access and implement them directly into their schools.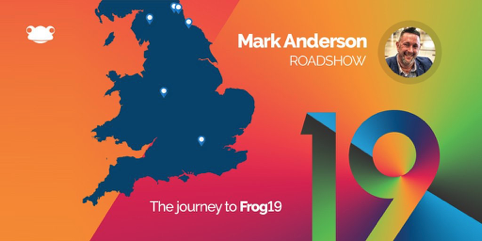 I'm visiting 5 schools over the course of the week and am visiting Middlesbrough, Newcastle, The Lake District, Stoke and London as part of the tour.
Unfortunately, I cannot share this publicly yet as I am keeping my recordings, discussions etc embargoed until the #Frog19 conference where I will be sharing what I've found with attendees.
How can I find out more?
Fortunately, you can attend the #Frog19 conference (27 June at the Hard Rock Hotel, London) for free! 
I will be sharing the stories from these great schools with attendees at the #Frog19 conference and I'm super-excited to do so. Not only can you learn about this at the conference but other speakers such as Ofsted's Sean Harford will be there too, sharing about Ofsted's new framework and will be taking and answering questions you may have too.
Please do follow my journey on Twitter either by looking at my timeline on @ICTEvangelist or by checking out the #Frog19 #Frog19Roadshow or #ICTEvangelistOnTour hashtags!
Why I'm touring the UK and how you can get to hear from me and @harfordsean (among others) for free #Frog19 #ICTEvangelistOnTour #edtech #elearning https://t.co/LgXJFAKGXZ

— ✨ Mark Anderson ✨ (@ICTEvangelist) May 13, 2019
To learn more about the conference and to sign up, you can book your ticket here: https://www.frogeducation.com/frogconference
I hope to see you there!!