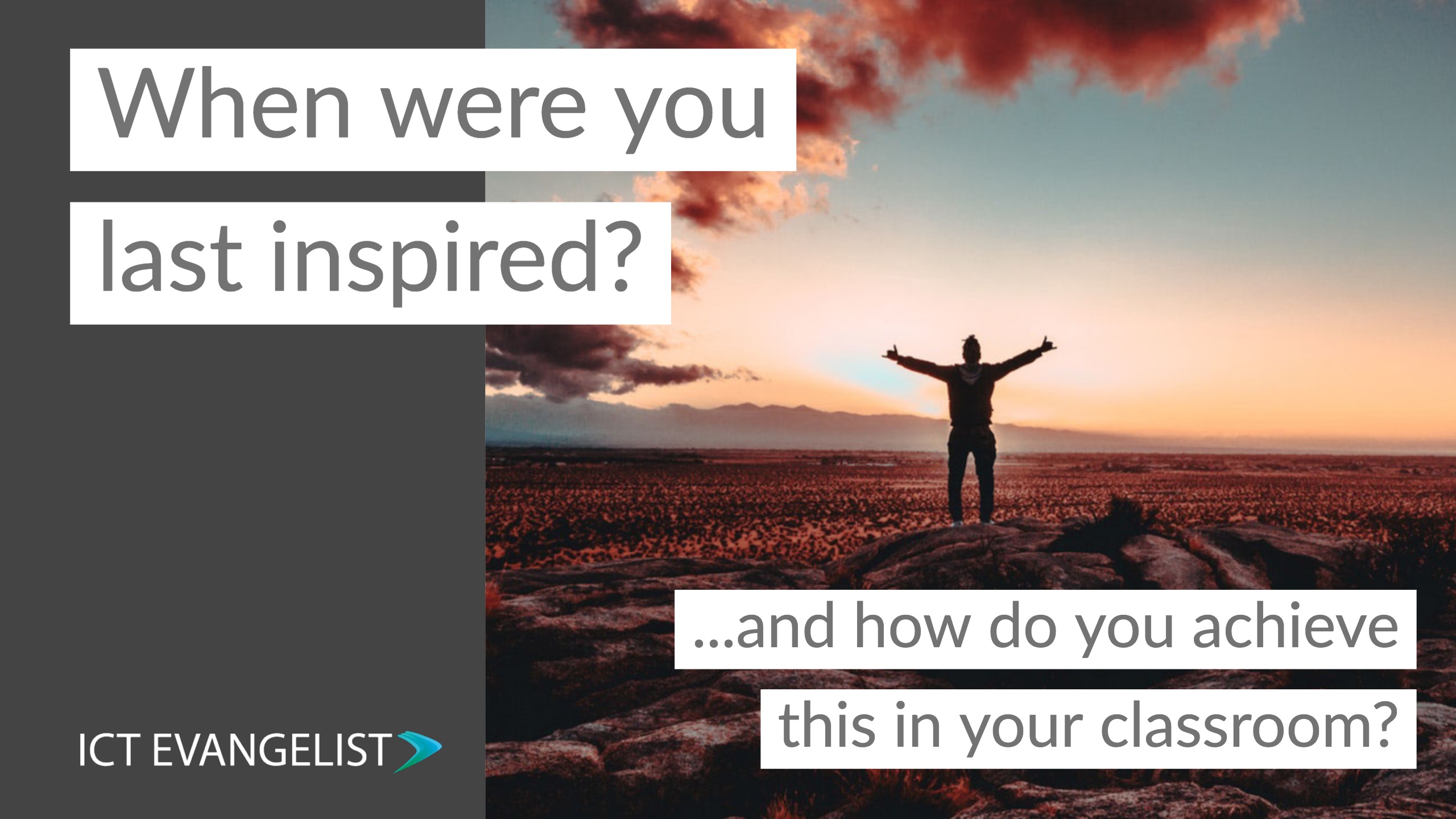 We all need inspiration. Sometimes it's the pay packet at the end of the month which motivates us, sometimes it's job satisfaction, sometimes it's a tweet we've seen or a blog post or book we've read. Sometimes it's a colleague or a lesson of theirs that you've seen. All of these things have motivated and inspired me over the years. That said, there is nothing in my entire career that has inspired me more than the learners in my classroom. From the homework and prep completed to their achievements despite the road to success being difficult. I have lots of examples of this spanning my three decades in education.
One of my favourite stories linked to this idea of students inspiring us as educators is that of an old student of mine who came to me wanting to build an app when he was in Year 7. He went on to make that app and went on to become one of the youngest app developers in the world and more. His efforts with that project and lots of other things at the school inspired me so much. He was and still is amazing and if you've heard me speak at conferences or events before you've probably heard his story…
Students as inspiration
So move forward to BETT 2018. Just before the event, I received a tweet:
Hi @ICTEvangelist I'd love for two students whom I work with to meet you at #Bett2018 and have a chat. Where can they find you at? Thanks!

— 🤖Clement Cheah🤖 (@CCCC_9999) January 24, 2018
Now I get these kinds of messages sometimes when I'm at events and normally it is where a teacher gets in touch, looking to meet and also get to meet their digital leader group. I assumed this was the same kind of thing. Imagine my surprise when two 17/18-year-olds turn up on their own – about 6″ 7 each telling me that their teacher had been in touch. This was not an ordinary meeting.
Enter Noah and Alexander. And if their story isn't inspiring to you as an educator, you're in the wrong job…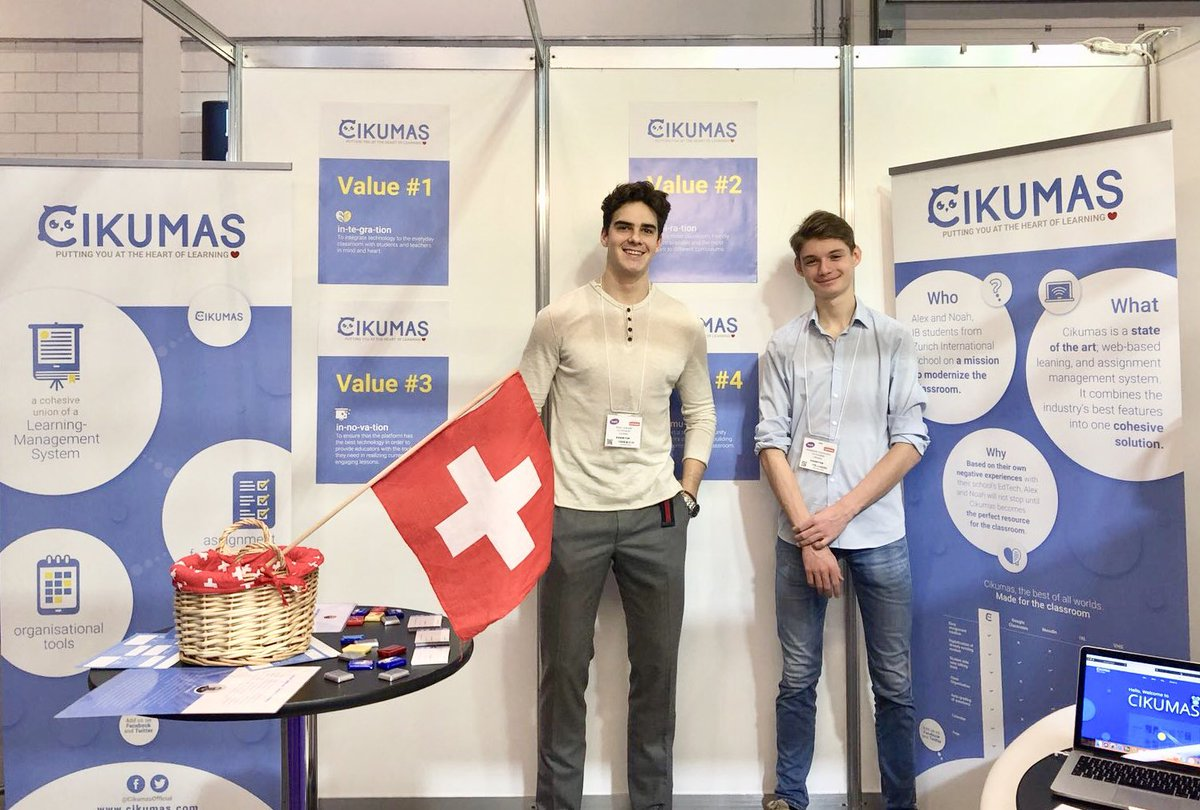 Their story
"The idea of Cikumas was inspired by our experience with several EdTech tools used at our school in Switzerland. Fed up with having to remember 7 different logins for different applications and websites, we decided to take things into our own hands and come up with a platform that would not only be easier for us as students to use
but should also save time for teachers. So during a free period in the school library, we outlined what our platform should do and which features it would offer. We saved up our pocket money to hire a programmer to develop a very basic version of Cikumas that we then later used to pitch to investors. In fact, it's still visible today at www.trial.cikumas.com.
It was always important to us, to create the best LMS, and classroom-friendly platform as possible. So when one of our teachers found out about Cikumas and decided to invest, we knew that we were on the right path. A year later, Cikumas is now a fully fledged, web-based LMS with interactive assignment functionalities with a growing user base of teachers from all over the world. Our vision still remains the same – to put our users at the heart of learning. This means, we are always improving and adding new features and functions to best suit teachers' needs on a student-centric platform, and the core product will always remain free of charge to our users. Technology is reshaping the modern classroom and learning, and we want to make sure that this is done in a way that is inclusive of both teachers and students."
What they don't mention either is that their product is completely FREE!
What they don't mention is that they raised the finance to get a stand at BETT and not in the BETT Futures arena. No. They had their own stand!!
So what is Cikumas?
Well as they state above, Cikumas is an LMS (Learning Management System) and from the quick go I had using it with them it looks super-simple to use: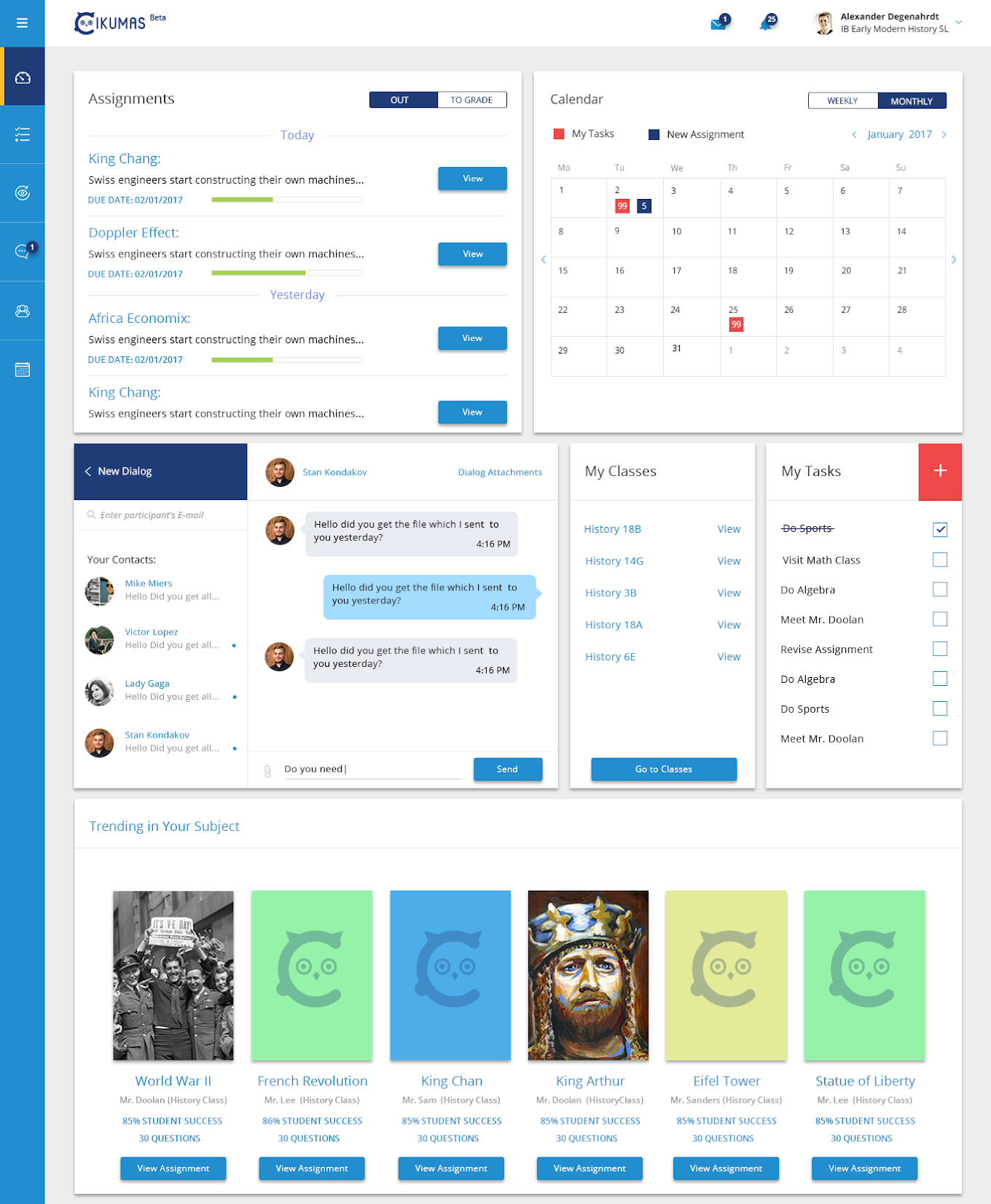 It is modern. Designed with students and teachers in mind and developed by students. Frankly, I think that whilst Noah and Alexander are pretty inspiring themselves (bearing in mind they're Swiss too and spoke to me in English like English is their native tongue) and their mission is inspiring – the product they've created is pretty awesome too – and I'm really not a fan of VLEs but this is something else. And it's free. I will always remember the passion and effervescence of these two and particularly Alex's fervent statement that Cikumas will always be free. My only regret is that I haven't had the opportunity apart from now to share this story with you sooner. I hope it resonates with you as an educator too.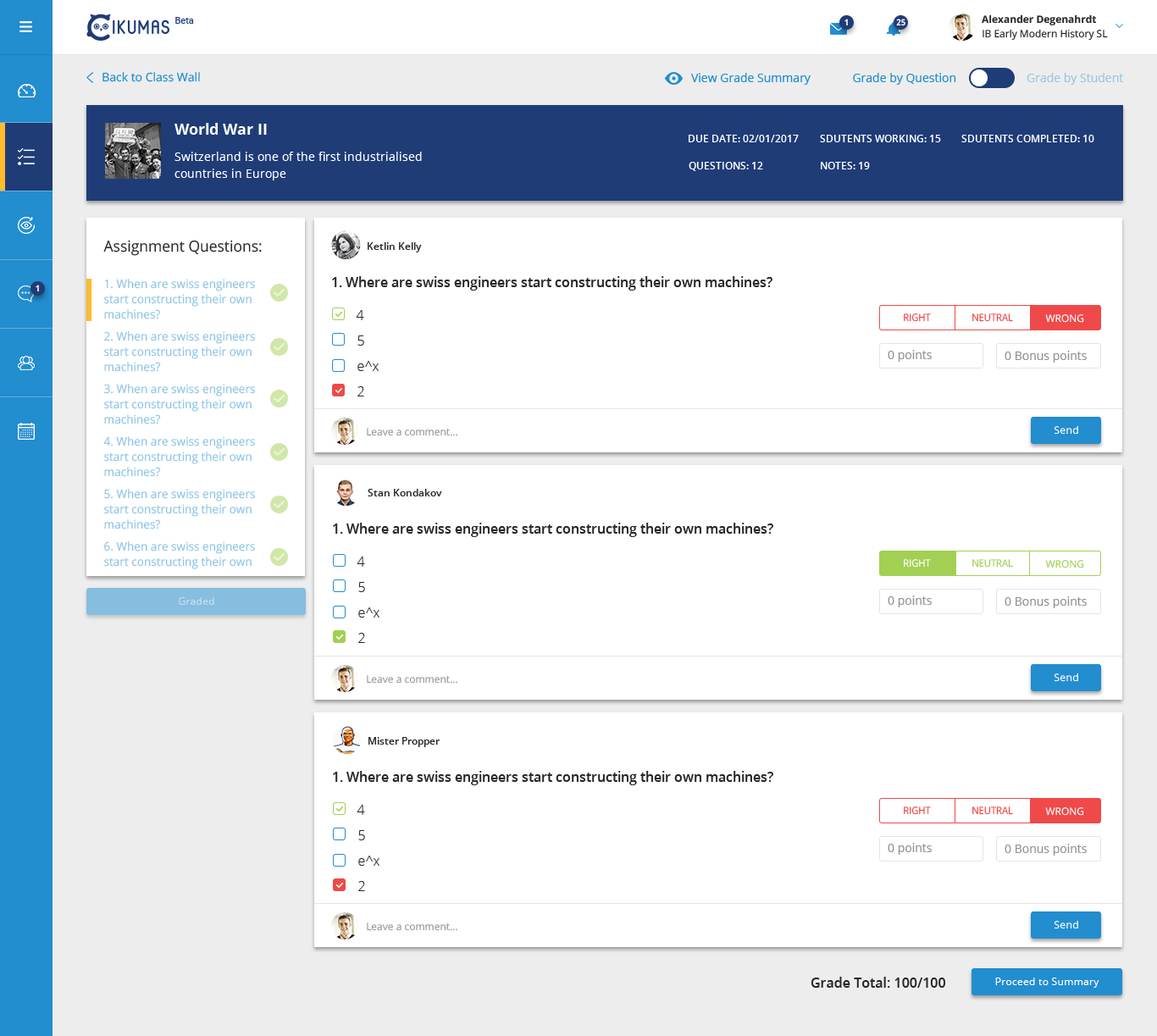 To sum up
Don't take my word for it. Check Cikumas out on their Twitter here and find out more about their product here. It really is worth a look and it's not just me who thinks that too. Check this from @NikPeachy:
I strongly agree with his statement that 'Cikumas is a great tool for the modern classroom and it will only get better'.
My question to you is, what are you doing in your school to support innovation and entrepreneurialism like this in your learners? In my experience it's often not you that needs the skills to support them either; sometimes it's the power of you saying 'YES!' to their ideas and helping and supporting just like in this case, Clement invested his own money in their venture and using the power of things such as Twitter to help reach out to people like me who can amplify their message. Here's one educator who is definitely inspired!
Thanks for reading the post. I'd love to hear from you too about how learners have inspired you and how you support learners in your schools with their dreams and see what can be achieved!