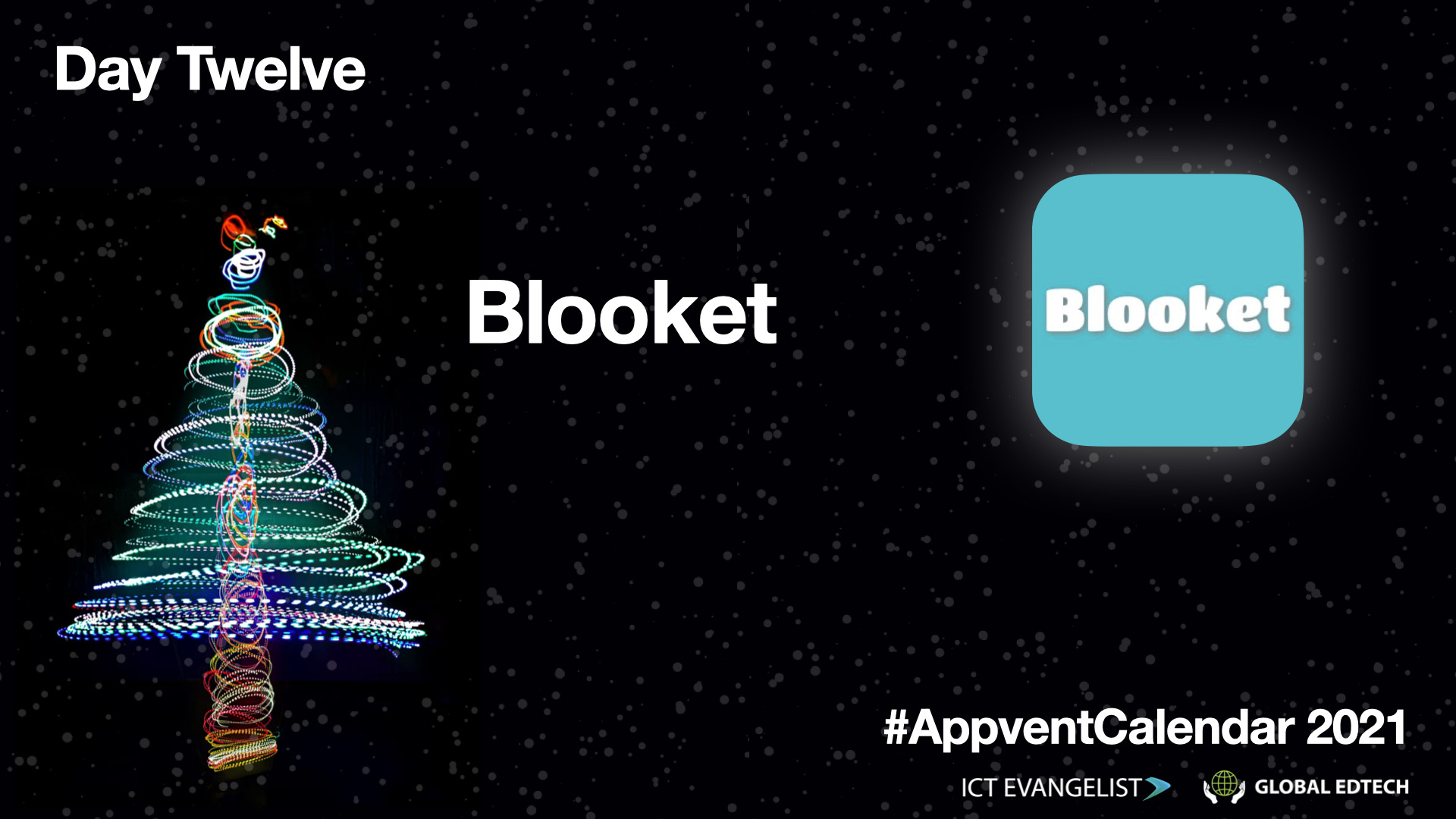 Welcome to day twelve of the 2021 Appvent Calendar. Today's entry is suggested and written by Laura George.
If you're into tech in the classroom it's likely that you've heard about some of the amazing quizzing tools out there – we've all bopped away to the Kahoot music or Quizlet Live soundtrack but now there's a new quizzing tool that everyone is talking about…Blooket
Blooket, though not an app as such, can be accessed and played on any internet-based app and is a fun way to test the pupils on the knowledge throughout their learning.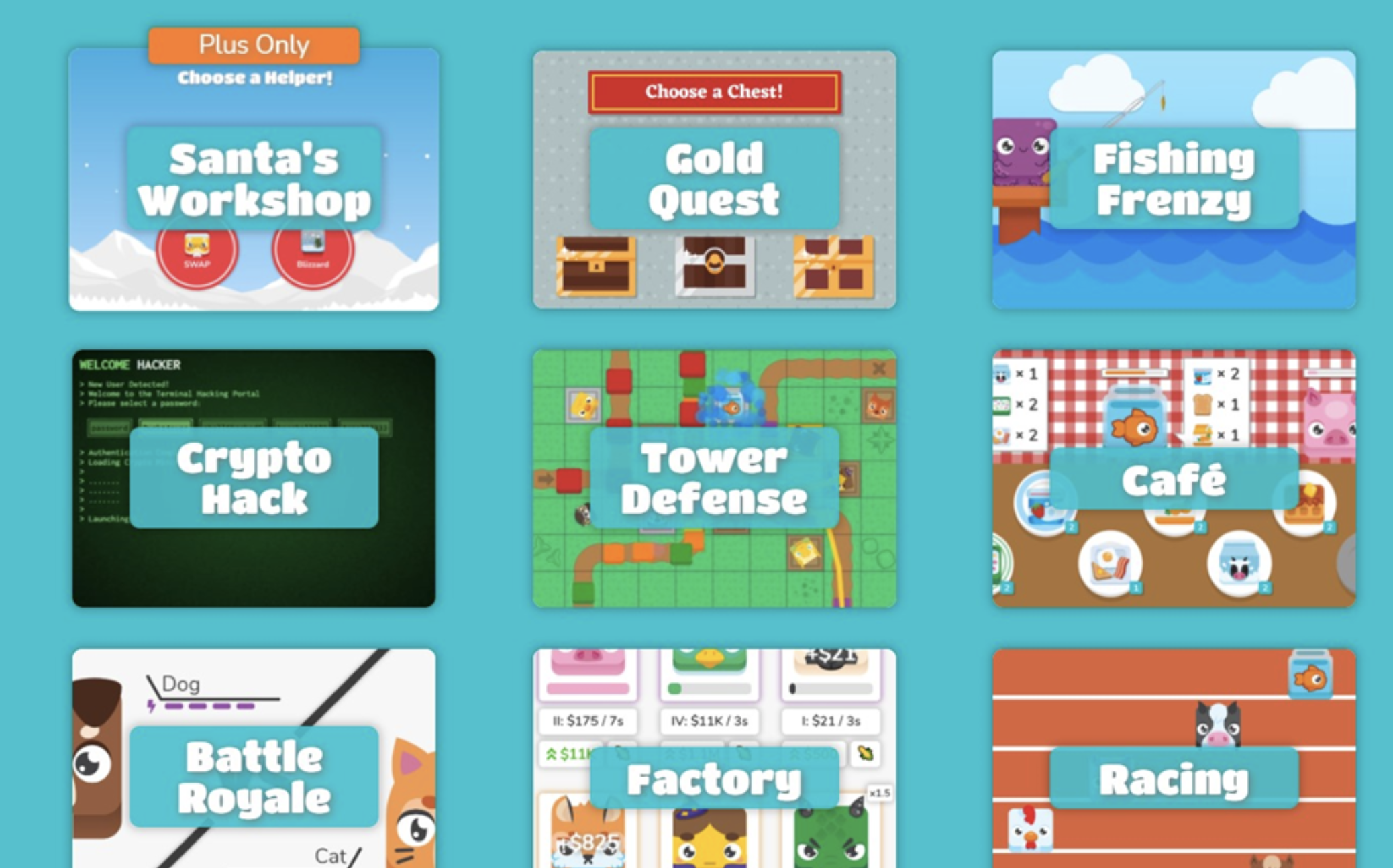 What is Blooket? 
Much like Kahoot, Blooket allows you to create multiple choice questions but the fun comes in the fact that the quizzes can adapt and change and there are extra elements of game ability while playing.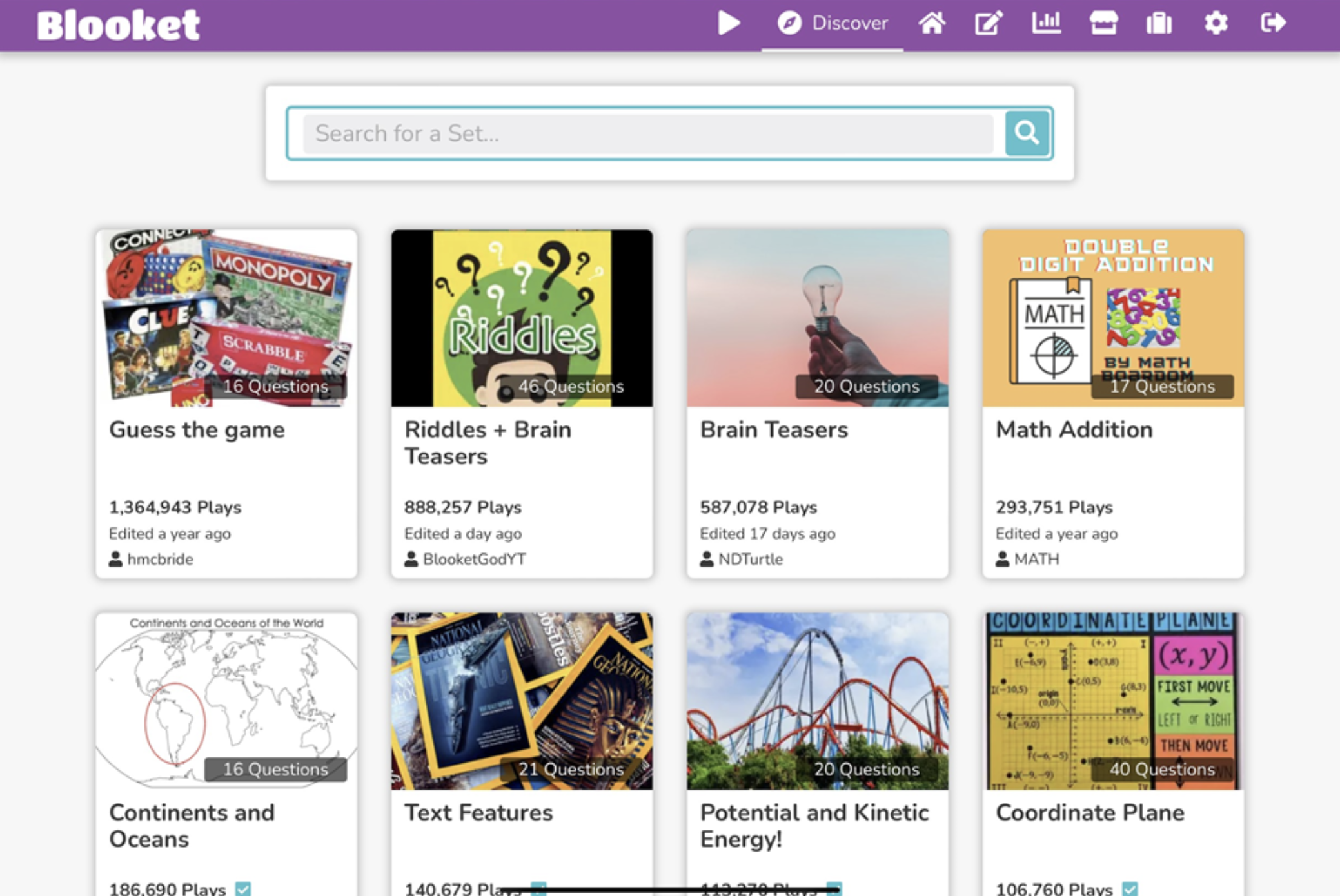 How to Play?
Firstly, pupils are about to pick a Blook avatar to represent them and can log in via Google accounts or sign up. This allows them to track their progress and unlock different features for their avatar. Also, unlike Kahoot, there are different games to choose from and seasonal themed games are added to keep the interest high. 
The big draw for many pupils is the fact that they can change the game throughout a session. Blooket gives pupils the opportunity to steal items and points from other members and the more answers they get right the more they move up the leaderboard, through gaining points, stealing or swapping places with others. This keeps most children fully engaged through the process. 
Also, teachers can get a report at the end of the session to see who got the most points (even if someone stole or swap places near the end). I often use this to give recognition to the pupils that do well so they aren't disheartened by a lucky late swap! 
Features
All the features that make Blooket great are accessible for free when signing up and you can create unlimited question sets and can host up to 60 pupils. You can also access sets from other teachers and use these if you don't have time to create your own. Signing up to an upgraded account is also reasonable and at just £26 you can get enhanced game reports and copy and duplicate other teachers' sets. 
It's fun and it's frantic but it's also a really useful assessment tool that can engage your classroom. 
Top Tip 
Use the advanced game report to look at where pupils are going wrong in questions as a class and plan lessons accordingly to show progress.
How can I access Blooket?
Simply browse to this site: https://www.blooket.com/ on any device.