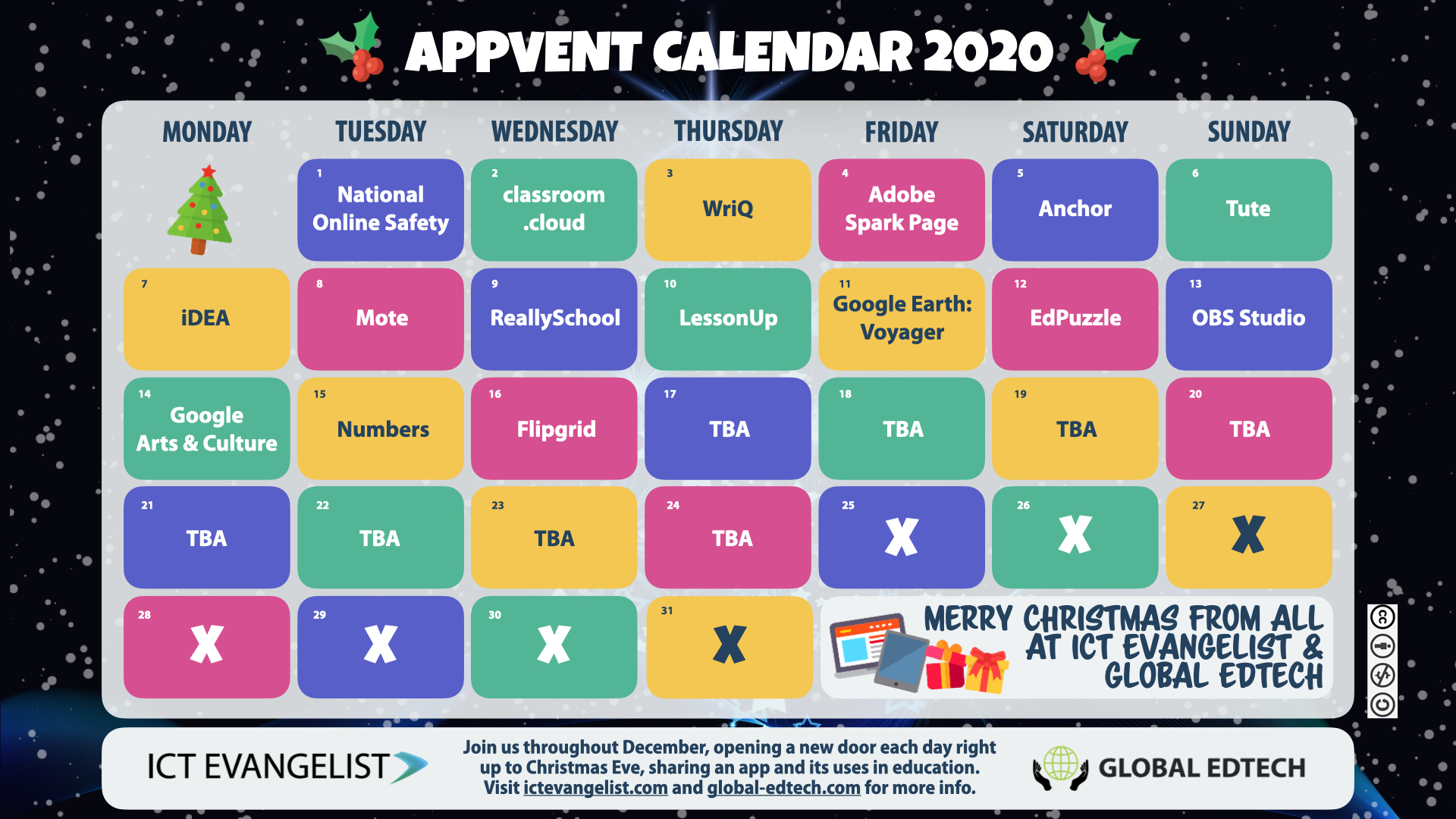 Welcome to Day Sixteen of the 2020 Appvent Calendar!
Today's entry will certainly be a popular choice with many educators.  This app has experienced an almost meteoric rise to fame since its acquisition by Microsoft back in 2016.  The app we are talking about of course is Flipgrid!  A quick thank you to Paul 'Lanny' Watkins for helping me get started with Flipgrid a few months ago.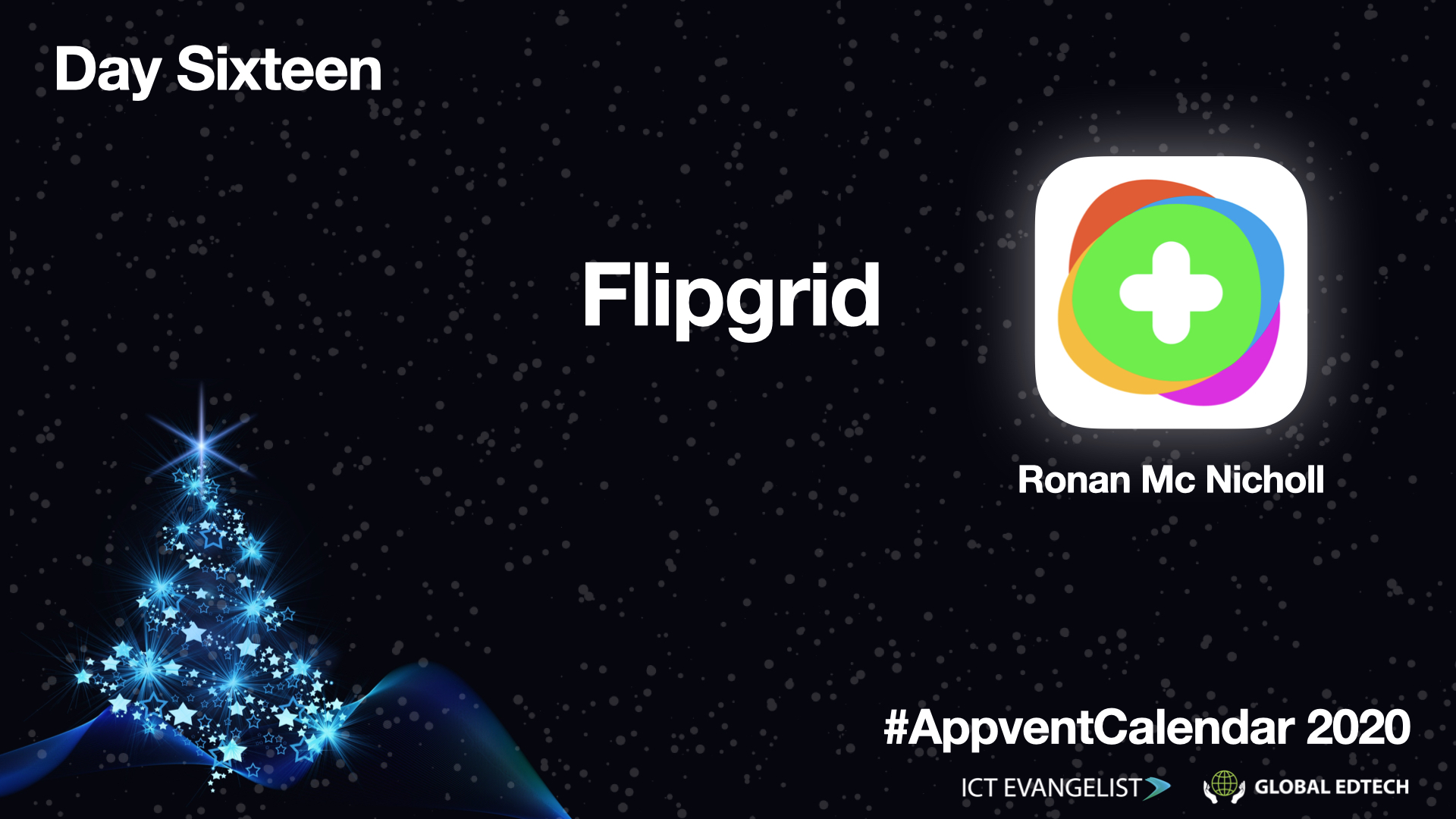 Flipgrid is essentially a platform for sharing videos.  It is educator-focused and therefore has features which make it easy for students to produce video responses to topics and for teachers to moderate and control the visibility of these videos.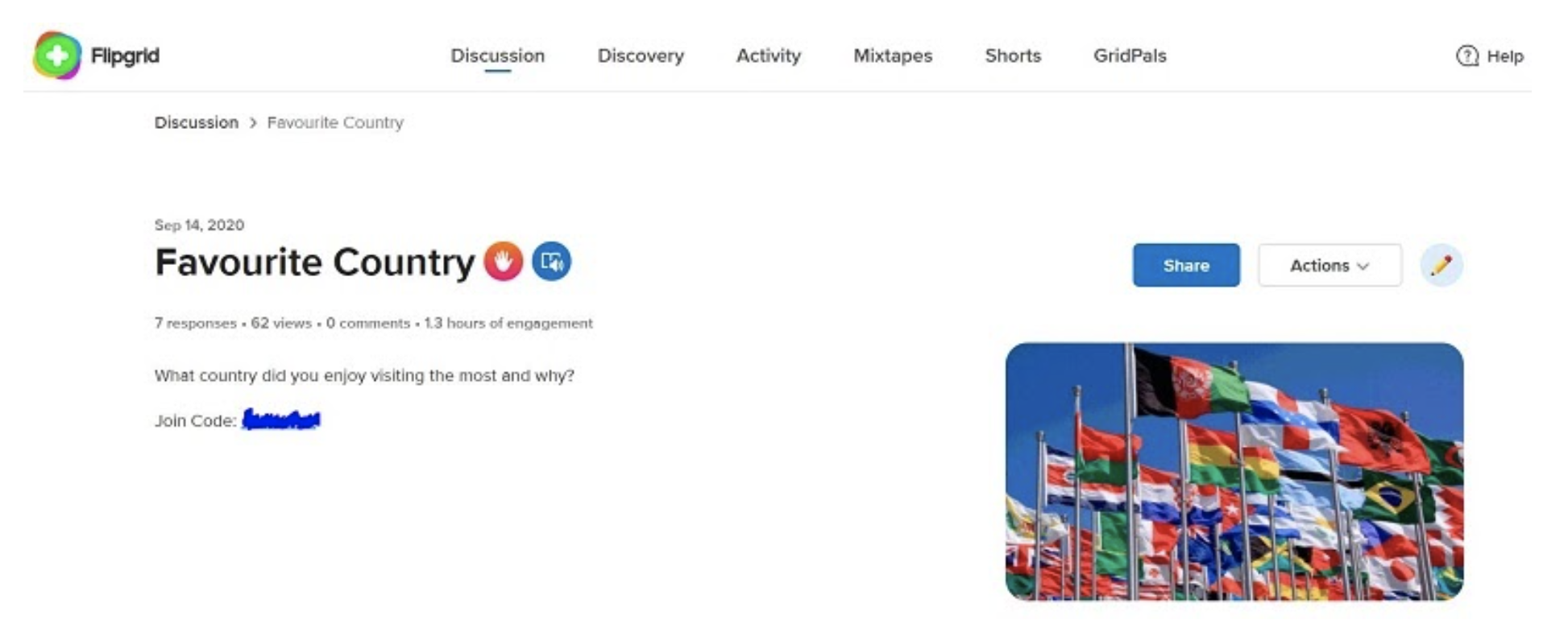 This was an example of a topic/ discussion I created at the start of term for a group of students.  It basically served as an ice-breaker activity.  To kick start the discussion I created a video (screenshot below) and then invited students to create and share their own videos in response.  It is worth mentioning that some students were reluctant to do this as they were initially self-conscious.  Of course, it is important to respect this and it is only natural that some students may be apprehensive about doing something new for the first time.  I informed these students that participating would be entirely their decision.  I also mentioned that the videos would only be shared within our group.  By the end of the week, almost all the pupils in this group had created a video.  Here is a useful guide for camera-shy students: 
https://help.flipgrid.com/hc/en-us/articles/360052551834-Camera-Shy-Tips-for-empowering-EVERY-individual-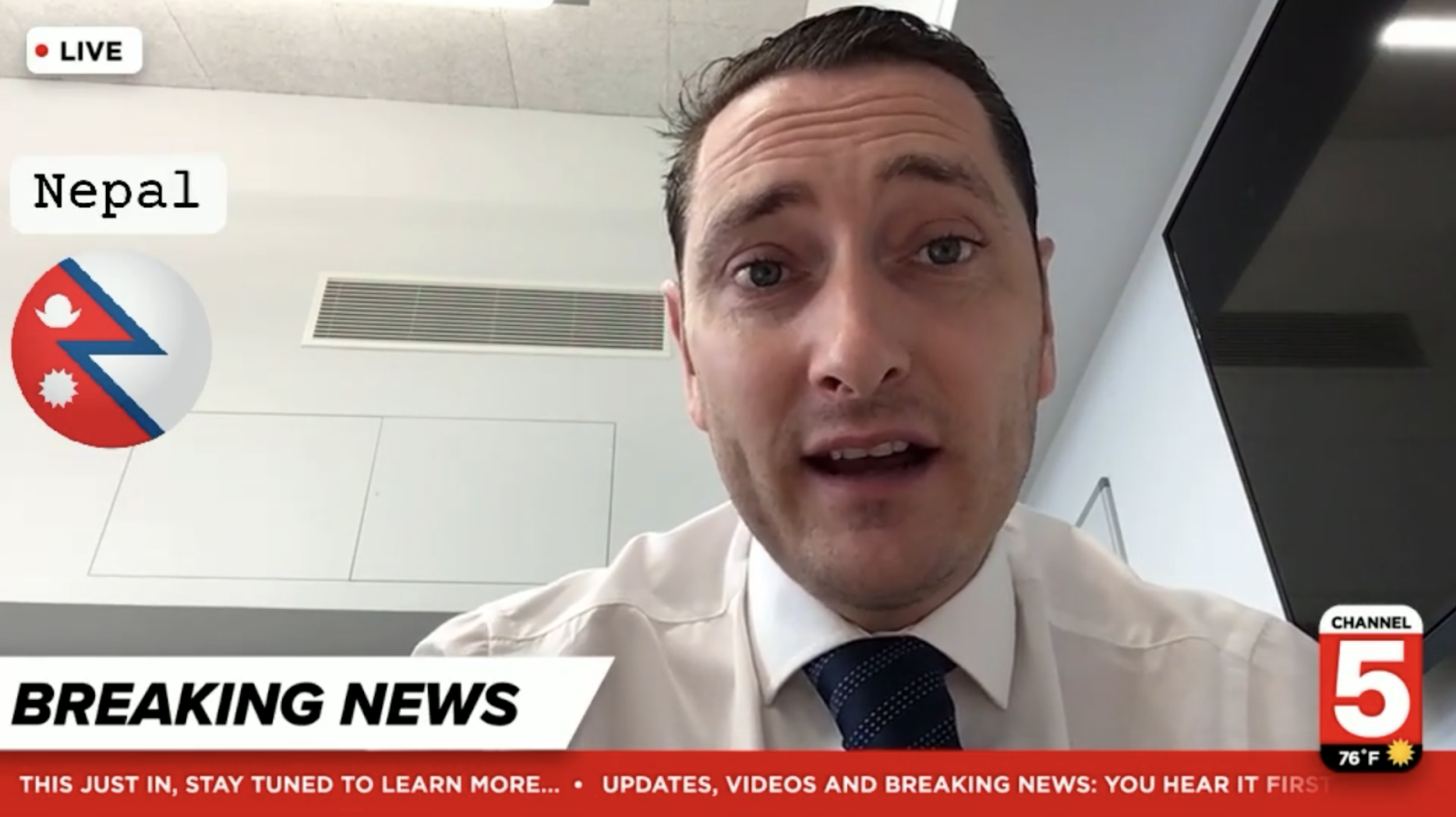 How can I use Flipgrid in my lessons?
Flipgrid is a general-purpose tool that can be used in literally any subject or topic.  It's a great way to spark a debate or simply engage pupils.  The Flipgrid community is full of integration ideas – see links below.  
Top Tips for Getting Started with FlipGrid
Signup is free for educators and all you need is a Google or Microsoft account

Once you have created an account create your first topic (discussion)

Leave the permissions as private.  Use student email for older students that have school-provided Google or Microsoft accounts.  

Set the topic moderation to on.  This way you can view the videos before they go public. 

Turn Likes off so students are not drawn into a popularity contest.  I would also advise turning off the Comments option in Essentials. 

Create an example so students can relax and have an idea about what they are expected to try and create.
Share the topic join code or link.  There are lots of options for sharing the topic.  You can also share directly via Microsoft Teams or Google Classroom.
Like any tool, once you are familiar with how it all works then you might gradually change the settings depending on the topic/discussion.  
What does it look like from a student perspective?
This video provides an excellent overview of how students can join your discussion.  
https://help.flipgrid.com/hc/en-us/articles/360051542894-Getting-Started-Students
I would recommend showing this video to students before they create their first video.  If possible bring up the video editor so they can see all the various fun tools that they have access to such as emojis, filters, frames and text.  
Where can I learn more?
This really is a short introduction to Flipgrid.  Once you are familiar with the basics there is so much more that you can do with the app.  It really is a fabulous app for social learning and helping students build their self-confidence.    
You can learn how to use the app here: https://help.flipgrid.com/hc/en-us/sections/360009390954-Getting-Started
Flipgrid has created a thriving educator community.  There are lots of videos on the Flipgrid Youtube channel: https://www.youtube.com/c/Flipgrid/videos
---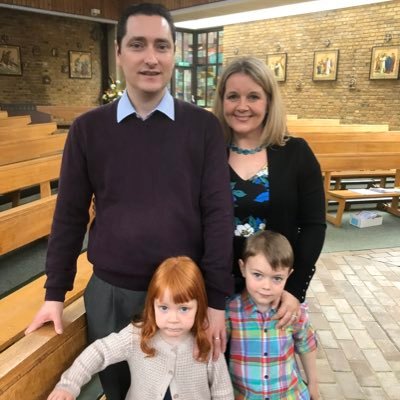 This post was written by Ronan Mc Nicholl, Head of Digital Learning, Global Edtech co-founder, ADE and MIEExpert.