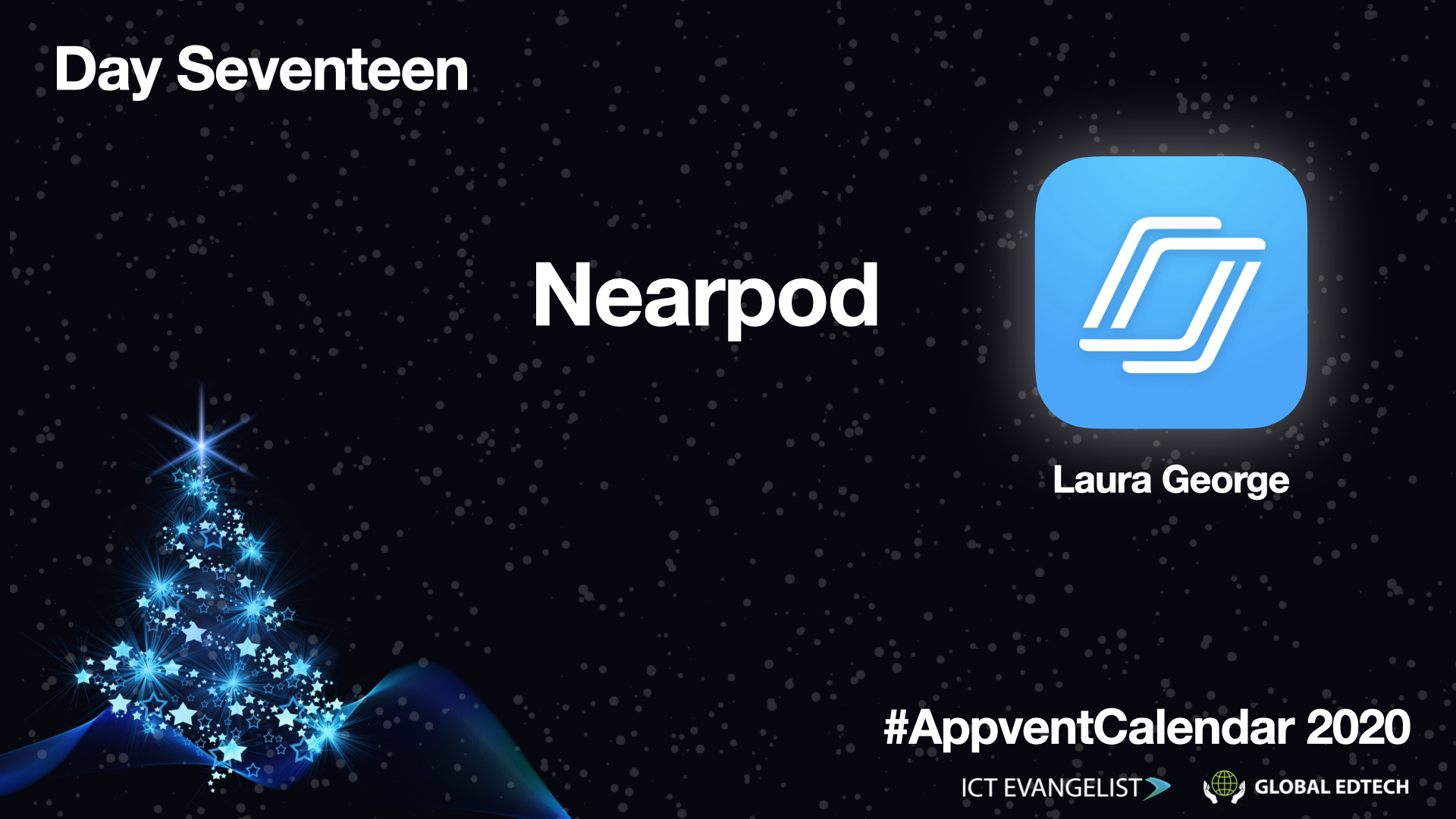 Welcome to Day Seventeen of the 2020 Appvent Calendar!
Today's entry, nominated again by Laura George, is a tool that has been a firm favourite of mine since its early days. Since then it has come on in leaps and bounds and has proven indispensable to many tens of thousands of educators and learners during the pandemic. Today's fabulous app is the popular, Nearpod.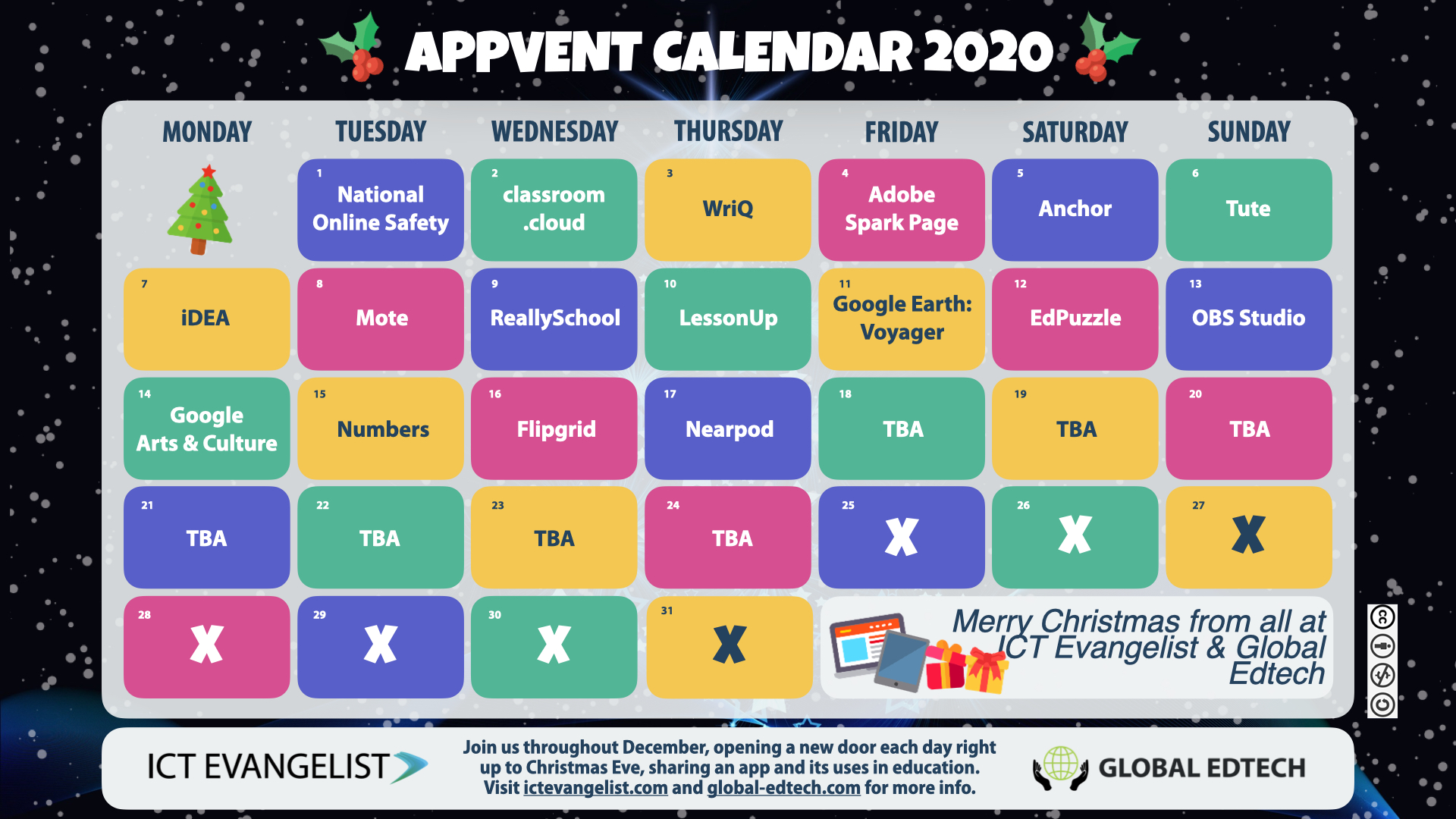 Often, in classrooms, we aim to engage all learners but struggle to meet the needs of many because of time constants, larger class sizes and heavy subject content. I believe Nearpod can provide a solution to this problem and I am here to tell you how…
Firstly, I was introduced to Nearpod during a staff CPD session which was presented by another staff member, so I am in debt to him for sharing this amazing resource.
The idea of Nearpod is to allow users to access a PowerPoint on their personal device which can then be shared directly to the screens of the student's devices so that they can follow along or move through lessons at their own pace.
This can solve many of the problems faced by AEN pupils as it can make lessons more engaging and help pupils gain real-time class feedback! Nearpod is web-based and can be found here or as an app on iPad and Android devices.
So I am going to show you what Nearpod can do rather than provide specific instructions on how, as it's pretty easy to work out once you get into it 🙂
Benefits –
Allows pupils to see the PowerPoint presentation you have on-screen on their device on their desks.  This means those who struggle to see the screen or make the movement from screen to paper can access the lesson. Great for many AEN pupils!

You can get real-time feedback in a number of ways, including polls, quizzes, questions (open and closed-ended) and drawings. Fab for looking at the key buzzword at the moment….progression!

You can add content allowing pupils to move through at their own pace e.g. videos or quizzes. Then you can ask questions about these topics.

You can save money by uploading worksheets, PDFs and linking to web pages which mean you can save those precious printing credits and it's free (unless you upgrade to the premium version)!

You don't have to make new PowerPoint presentations! I really think this is such a big selling point. It's as simple as drag and drop, to migrate your old PowerPoint presentations from previous lessons.  Then all you need to do is insert a few slides to make it interactive.  It's not like Prezi where you have to relearn a whole new presentation style.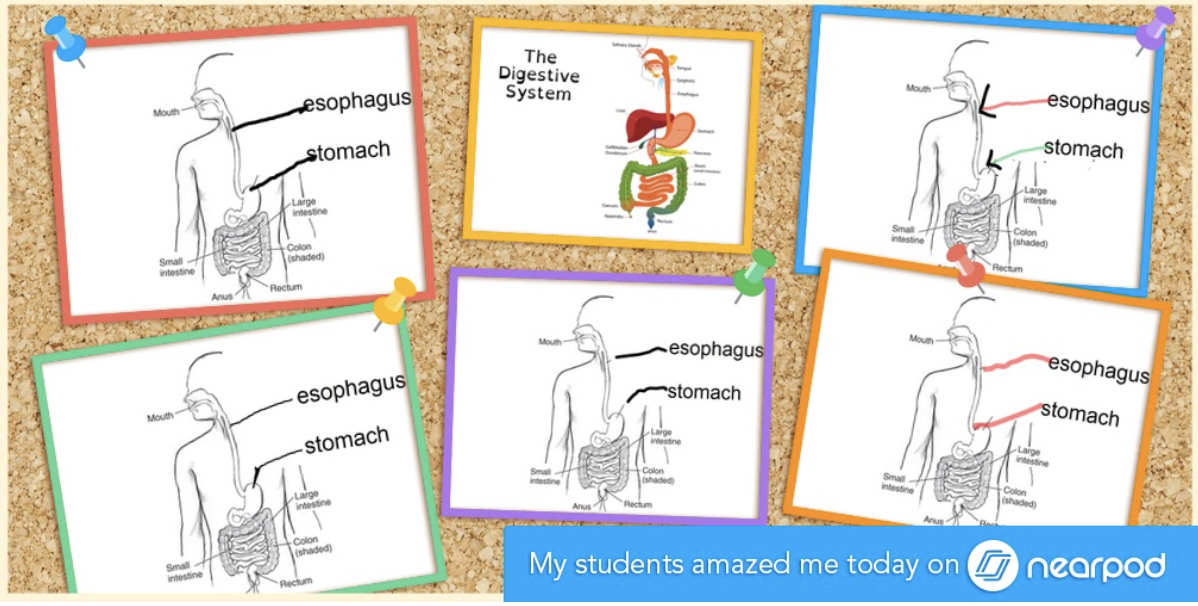 Examples of what it can do –
Drag and drop previous PowerPoint presentations – making it easy to upload and save content.

You put it on the screen, give the pupils the code on Safari or the app and the pupil goes through the slides with you on their own screen, as you click through the presentation, their device performs the same actions. This is great for remote learning and tasks can even be set as self-paced so pupils work through themselves without teacher input.

You can add in loads of interactive items that allow you to see real-time feedback, track progress and share good ideas.

Open-ended questions so pupils can type an answer which appears on screen with their name.   Correct answers can be shared with all students.

Incorporate quizzes with as many questions as you like with real-time feedback. Quizzes are named and percentages are given. This allows you to focus on certain students and plan progression accordingly.
To sum up –
Overall Nearpod was a great app to use for SEND pupils within the classroom and with the need for remote learning, it has added another dimension to be able to take pupils through slides when not physically in the classroom. 
---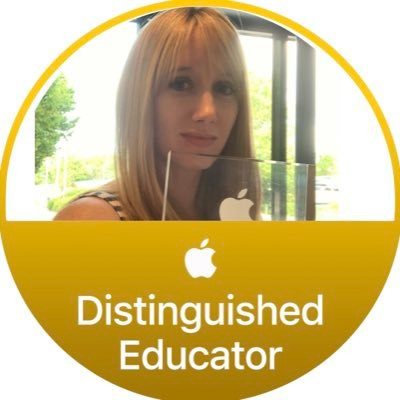 This post was written by Global Edtech author, Laura George. You can find Laura on Twitter at @Mrs_Educate.