I first came across Pickatale in July when James Tavendale from the company came on to the #CheckItOutShow that I do every month with Al Kingsley. 
Pickatale for Schools is a great free reading app that teachers can use to enhance their curriculum and provide extra reading opportunities for the children in the school.
In November, Bukky Yusuf featured it on #TheEdtechShow as one of our segments and in the show, she spoke with teachers and schools using the tool who were able to share about its efficacy and its impact within their schools.
When I first learned about it, I was immediately intrigued and was keen to learn more; who wouldn't want to explore a free online portal with hundreds of original books to share with children in your school!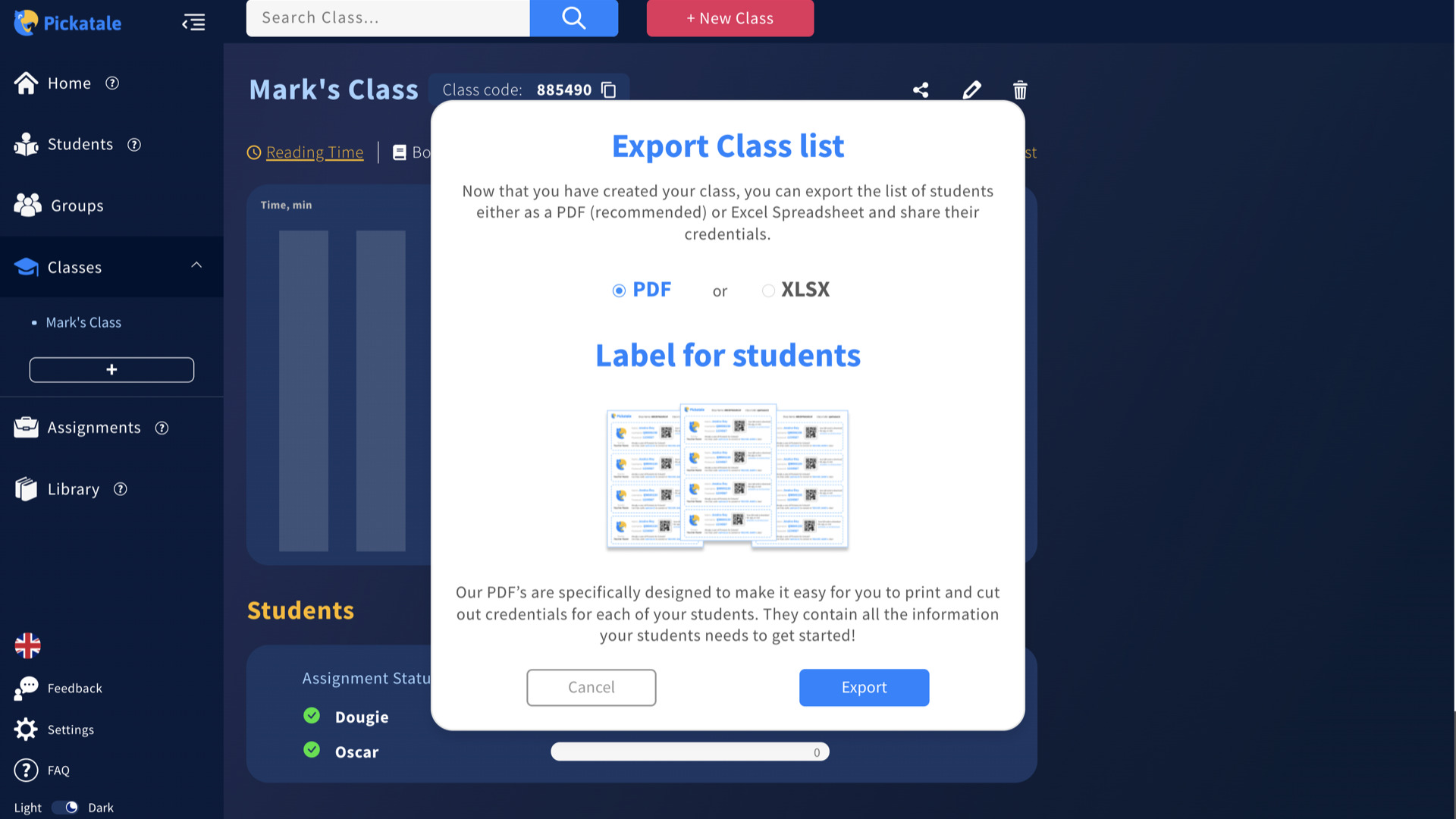 The platform is easy to access, sign up to and onboard your learners and supports reading at home with the interactive books being available both in browser and via an iOS and Android app. 
To help write this review, I went through the process and set up my own class and easily assigned books to my class (of my own children). 
As a free platform, I must admit I was a little apprehensive about there potentially being hundreds of ads everywhere or low-quality resources; but I was wrong.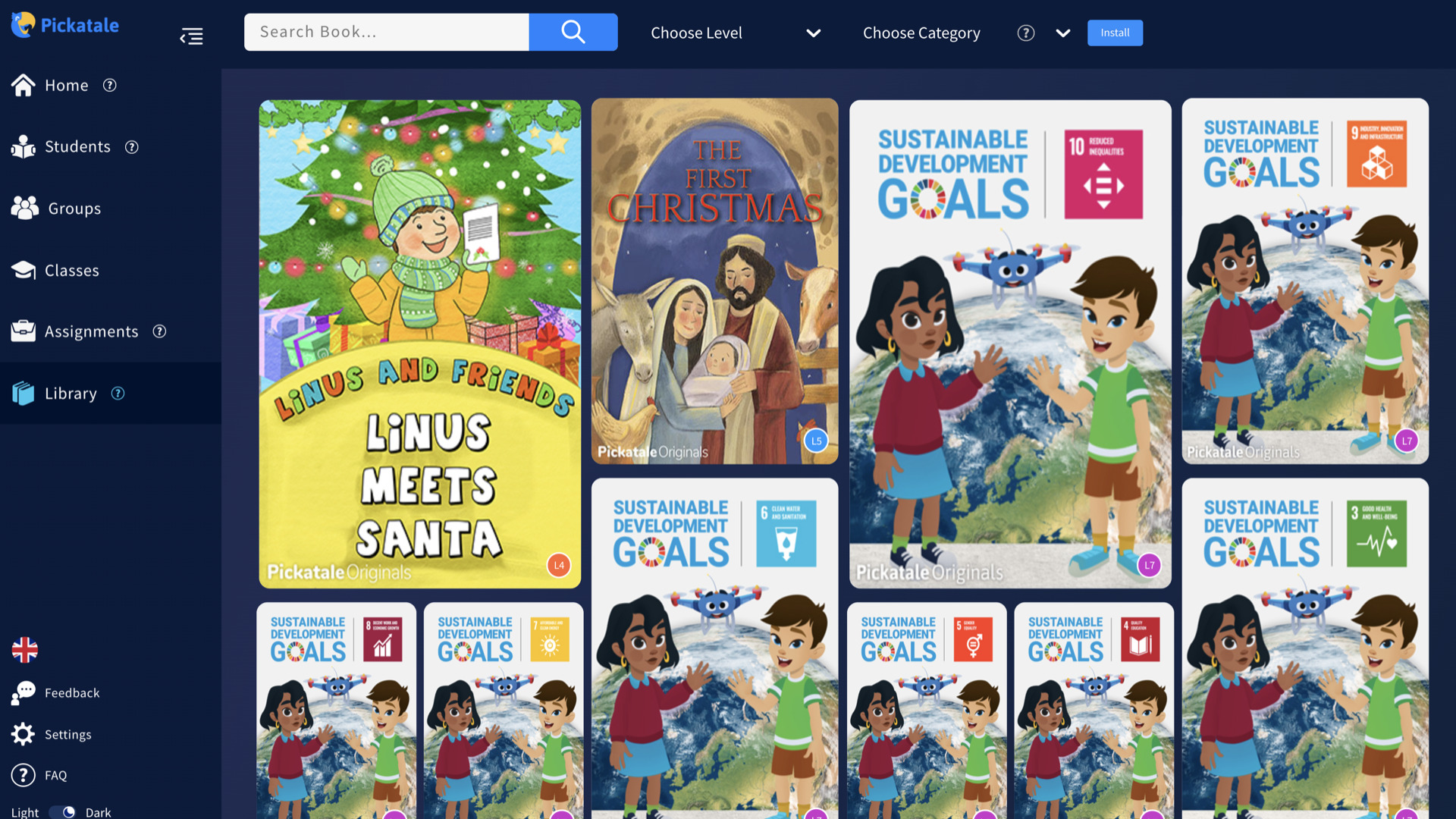 The selection of books and their topics is wide, vary in reading complexity and full of interesting, relevant and curriculum aligned topics, such as those surrounding SDGs (Sustainable Development Goals). 
What about set-up?
Well, setting up was easy. I simply went to https://pickatale.co.uk, chose the option 'Try Pickatale for School' and simply followed the onscreen instructions and was connected in minutes. I then set up my class, added the pupil names and started checking out the books that I wanted to assign to my class. 
Pickatale for Schools features levelled reading books designed and written to help build reading confidence in pupils from Reception to Year 6! You get access to:
Hundreds of fun fiction and non-fiction school-related books 

Phonics and quizzes to aid comprehension

Audio and narration to support reading practice
All of which, when you assign them to the children in your classes, feed through to a live teacher dashboard with reporting and tracking. 
What about assigning books?
Assigning books to your pupils to read couldn't be easier. Simply choose the 'home' option on the left-hand navigation bar, choose a book. Then from the screen you're taken to, you'll get a chance to look at a description of the book, check its level, complexity and can view the book yourself too. 
If you like the book and want to assign it to your class then you simply choose your class, select whether you'd like it set as silent reading or not, select a "ready by date" from the calendar, and hit 'Done'!
Once you've assigned the book, simply choose the option 'Assignments' on the left-hand navigation bar to see the progress for each class with each of the different books you've assigned. Superb!
What help can I get?
If you're worried about how to get everything up and running, then don't worry – there's plenty of helpful support. 
Simply head to their 'Teacher Hub' and you'll find everything you need there. From a 'startup overview' to instructions on how to use the teacher dashboard, to support for onboarding pupils; Pickatale have you covered. There's even help on understanding reading levels!
To find out more about Pickatale, simply visit https://pickatale.co.uk