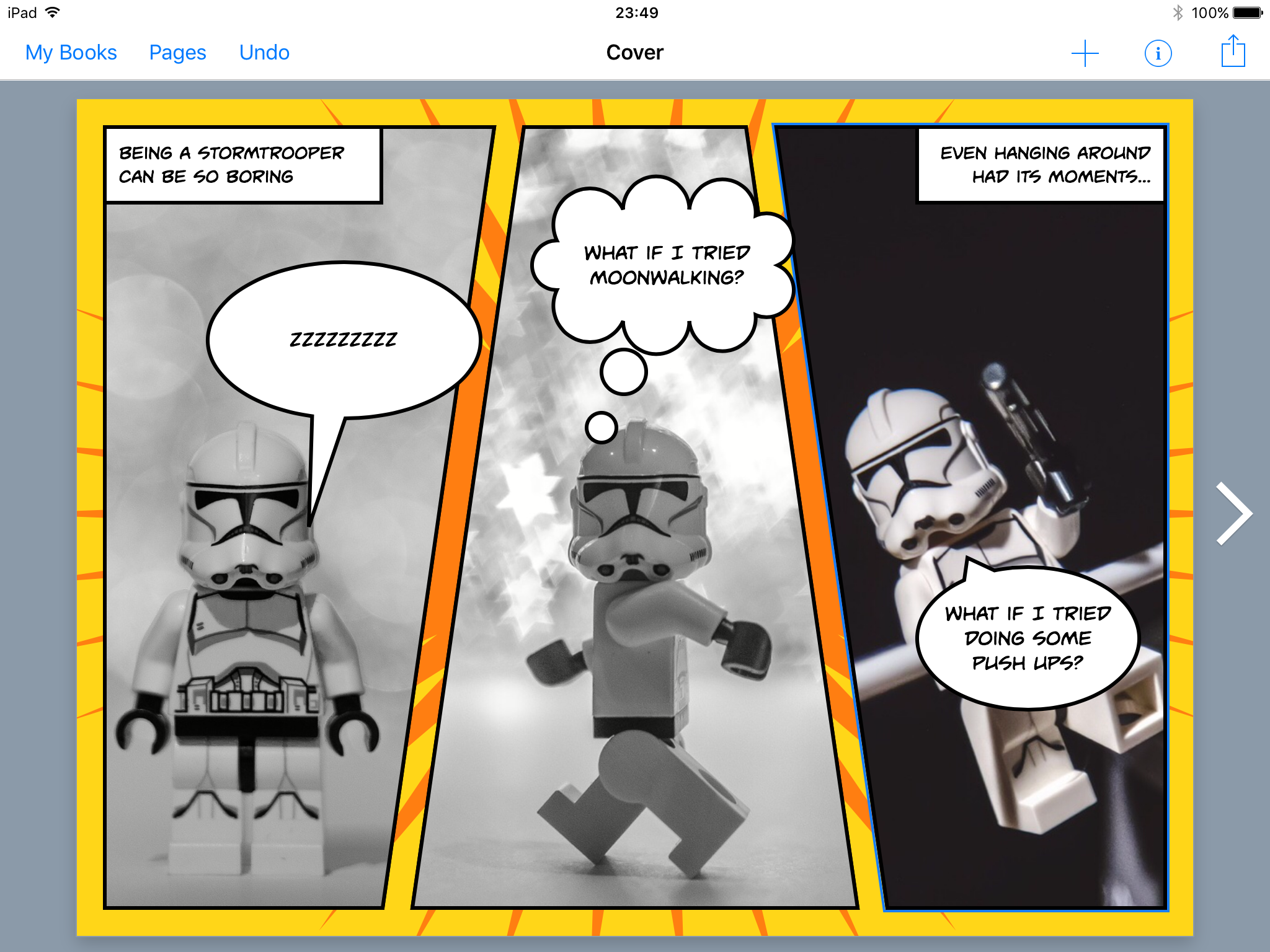 It's no secret that I love Book Creator. It's been a staple of my iPad workflow with students for a long time. Simple to use with the opportunity to enable pupils to create their own books; the power of publishing is simply epic in terms of the agency it gives young people and the motivation to create something which reflects their very best work.
Book Creator has just undergone one of its biggest updates ever and now features their new 'Comic Book Creator' element which I have to say is pretty awesome.
With a multitude of different layout options, speech and thought bubbles along with captions, new backgrounds and a whole host of other new features; Book Creator is even more of a contender as one of the best Apps for learning in the classroom. With features to rival the fab Comic Life, Book Creator really has stepped up a gear.
Here is a list of some of the new features within the app:
Choose from comic templates
Add stickers
Add speech bubbles and captions to make beautiful comic ebooks
Apply rich formatting with over 100 fonts to choose from
Add photos and video or record your own audio
Draw and annotate your book with the pen tool
Choose comic layouts and use the library of fonts, stickers
Just with its original interface and blank canvas, Book Creator has supported the publication of more than 15 million ebooks worldwide. With this in mind; this new feature will not only open up a whole new world of publishing options for teachers and young people but (and this is what is my favourite part) it makes it even more accessible for young people to showcase their learning and progress.
I can't wait to see what comes next – and the results of it in classrooms all over the world.
Check it out.
Over and out.