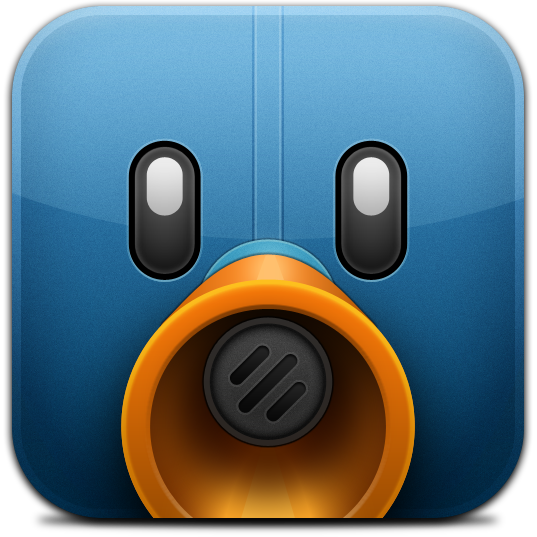 Like every teacher all over the world, I'm a busy fellow. The time I can spend tweeting and checking my tweets is very finite. I'm torn though because tweeting with other educators is something that I love to do. It is simply the best staff room in the world with professionals all doing the best they can by the children in their classrooms. Tweeting and keeping on top of everything in the Twittersphere takes time. To do this well and efficiently, I've researched lots of different iPad Twitter apps. I've tried the Minority Report-esque official Twitter app, Osfoora HD, Hootsuite and the recently updated for iPad Tweetbot. The best of the bunch, simply has to be Tweetbot. Ok, so it costs £1.99, but for the smart tweeter, it's the way to go.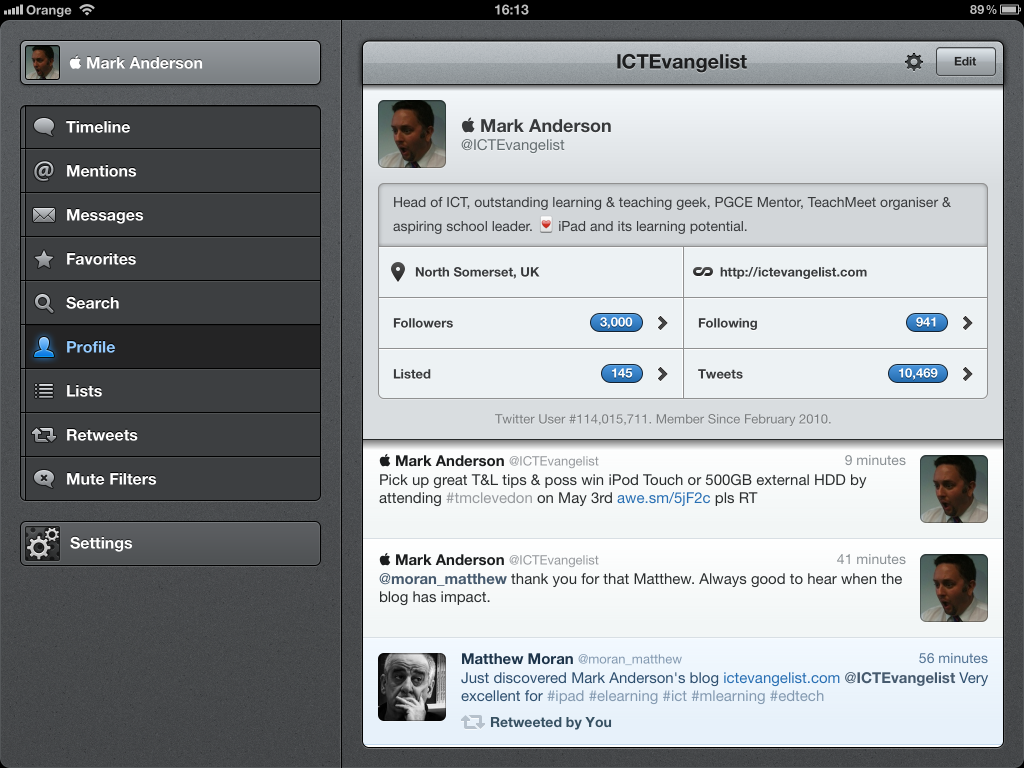 With Timeline view, list view, mentions, retweets, lists, mute options (for when someone you don't want to unfollow but is annoying you can be muted indefinitely or for a certain period of time), lists, the ability to manage lists in app, update your profile, search, and so much more. Another key feature for me is that you can do so much in shorter sequences. Swipes across tweets and you can see replies/conversations linked to that tweet or retweets that have happened on that particular tweet.
The app is so feature rich it is great; and that's not mentioning how much more powerful it is when you tie it in with Tweetbot for iPhone. Here you can use syncing with either iCloud or Tweetmarker so that Timelines are synced across different devices. That means that when you close your iPhone and go to your iPad, it knows what the last tweet was that you viewed, thus saving time again.
What I can also say is that they are really responsive as a team of developers too, so if you ever have a problem – drop them a line!
So, what do I say? Tweet away!
And if you like Tweetbot, you might like to consider some of their other beautifully designed and efficient apps, particularly Calcbot, which has to also be the best calculator for iPad in my opinion:
Calcbot
Pastebot
Weightbot
Convertbot