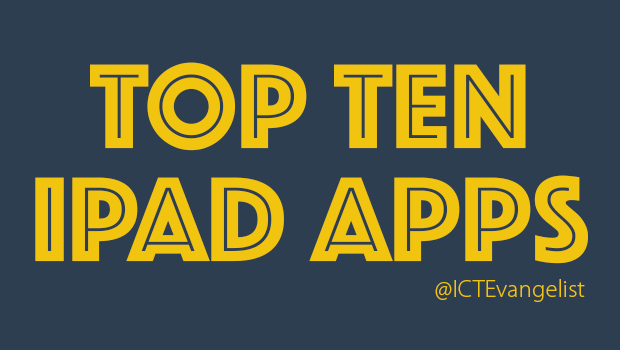 In lieu of writing a reflective blog for this year I thought I would share the top ten iPad Apps that have been impactful in my working with hundreds of schools and teachers around the world this year.
With a focus on a few key types of Apps such as workflow and demonstration apps alongside those that support learning activities such as note taking, research and sketching, here are my top ten iPad Apps from across 2015.
As it says below, those that know or have worked with me will testify, I'm not really one for 'Apps for a subject' but there are some Apps which work well everywhere. I have been asked by many for my top ten apps for 2015, so instead, here are my top ten apps for learning that have impact in the schools I have worked with in recent times. Enjoy!
I hope you find this of interest and enjoyed looking through them. The list could of course have been 100, there are so many quality Apps out there. I'd love to hear your thoughts in the comments! Happy New Year!