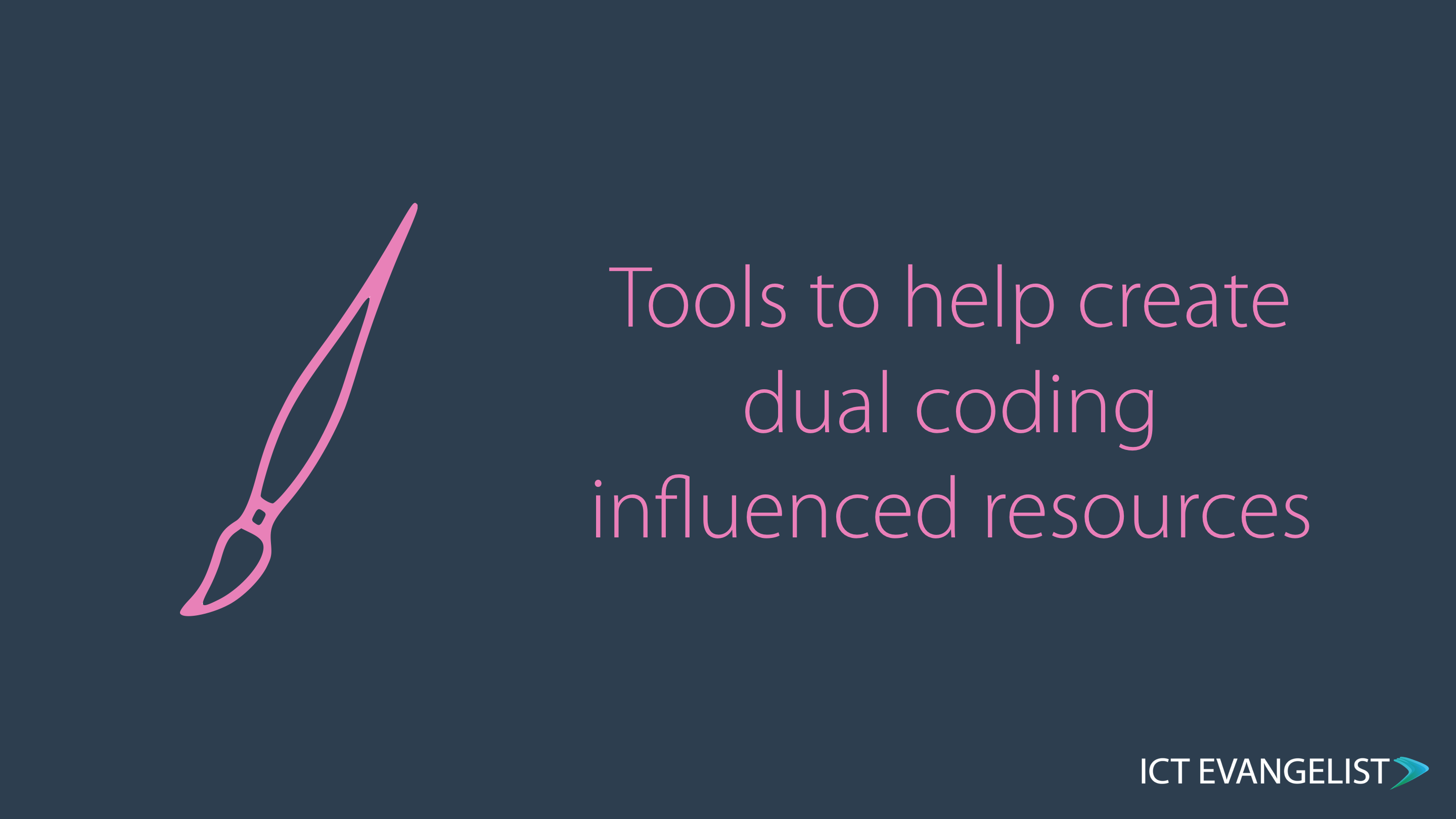 As many will know, Dual Coding is definitely in vogue right now. I'm not going to sit here and echo chamber the great work being done by many – you can find out lots more about dual coding on the learningscientists.org site, for example. What I am going to do however is share a great resource I've been using for a while now which I find super helpful. One of the key tenets of the imagery element of creating dual coding influenced resources is to keep the images as simple as possible. Modern tools regularly used by teachers such as PowerPoint and Keynote do hold the modern day equivalents of WordArt (remember how that used to be?) often with some great icon banks, but sometimes you just need something better.
Normally (as I explain in the short video below) I will recommend sites such as thenounproject.com, flaticon.com or Pixabay for access to great, copyright free images, however, AutoDraw allows us to do a bit more than that. With AutoDraw, an AI Experiment from Google, you can draw your own images and use them in whatever you want to use them in.
So what separates this from tools such as Paint or other freehand drawing tools on your device? AutoDraw attempts to recognise what it is you are going to draw and suggest an icon for it. When you see the icon you want, simply select it and it will convert your (if anything like mine, scruffy) drawing, into a beautiful, simple image, for you to use however you wish in whatever resource you are making.
See how to use it in this short video:
So there you have it. A simple to use, AI tool to help you create great resources for you to use in the classroom. Just don't forget to wow your colleagues by telling them you created that resource using artificial intelligence! It's great for flash cards, flow charts, keyword cards, visual cues, infographics, all sorts. As an aside, you can also draw pretty well with it in browser on an iPad too, just in case you were wondering!
I hope you found this useful and thanks for taking the time to read.