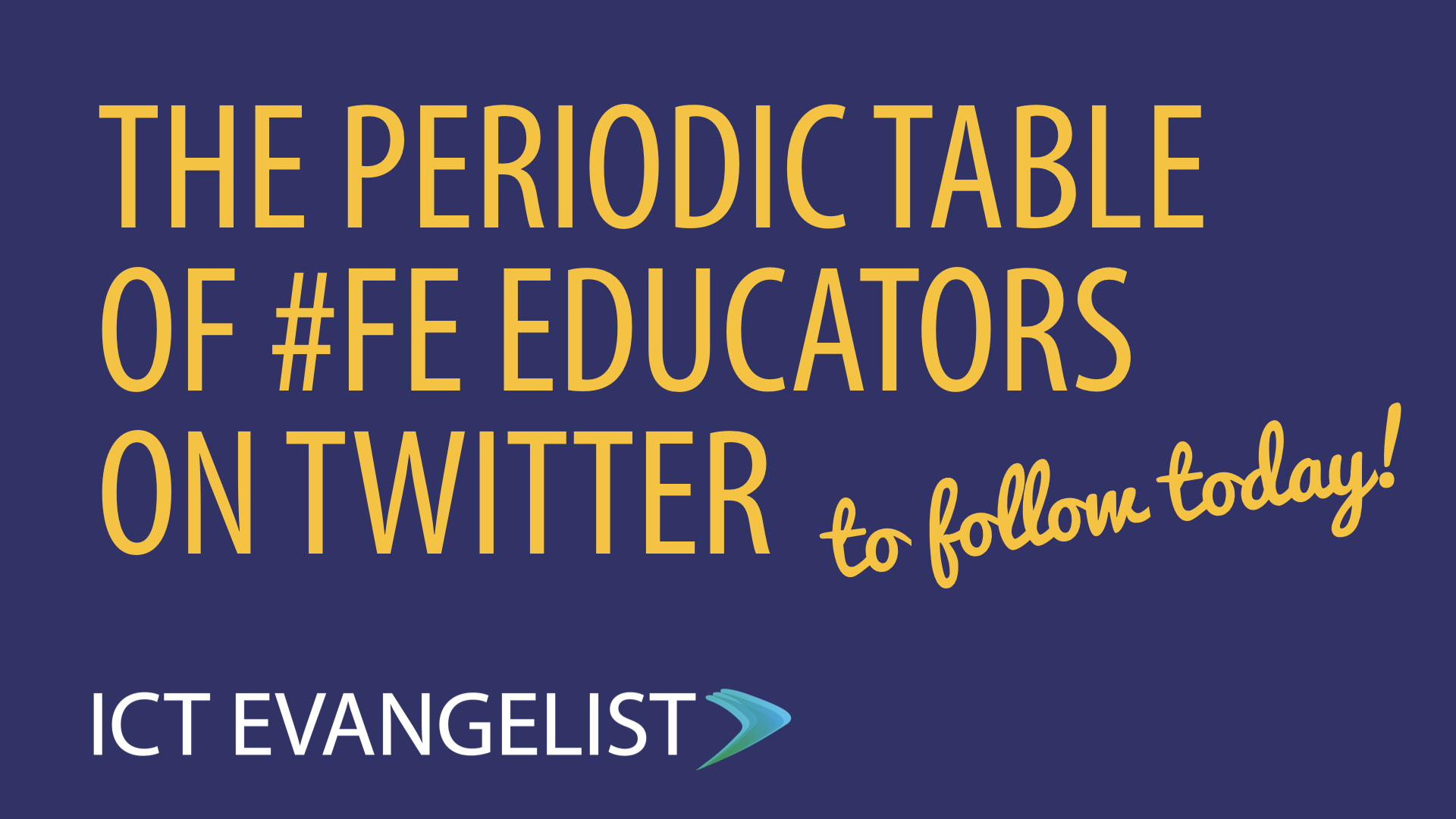 Back in the summer, I was involved in a number of conversations about the creation of one of my periodic table designs, this time to highlight people to follow on Twitter from the FE sector. Lots of people were interested in it as a resource and so I started to work on it. It's taken some time to get it to a stage of completion.
Discussions were had initially with Vikki Liogier from the ETF (Education and Training Foundation) who created a Google Form for people to nominate themselves but very quickly there were too many people to include (there are 82 spaces on one of the tables). It was clear too from discussions on Twitter that what FE educators wanted a table of peers rather than one filled with lots of FE training and support providers which formed more than 50% of the nominations for the table.
I decided to step away at this point and have a rethink about how to approach the table. Working on it primarily by myself but pulling on some great FE colleagues I've worked with and known for a long time, the table started to take shape. My thanks to Em Bell (Grimsby Institute of Further and Higher Education), Andrew Dowell (MidKent College) and James Donaldson (Cardiff and Vale College) for giving up their time to help me with curating and checking the names on the table.
How were people selected?
With any kind of resource like this (it's a resource, not a list) it's always difficult to know who or what to include. By its very nature, some people will feel excluded and if you're one of those people, I am sorry. That said, for me, it is not about inclusion or exclusion; the idea behind this table is to provide a 'starter for ten' of people who are regularly sharing and engaging using the platform and are from the FE sector. So with that in mind, there are some people on the table who have quite follower numbers in the thousands, there are conversely some who have a few hundred. The resource isn't a popularity contest.
I have also tried hard to ensure that there is equality there too. There are 42 males, 40 females, a range of ethnicities and a range of geographies.
I realise that you cannot please everyone all of the time, however, I have tried to make a resource which will, as Freddy Ash noted here, will help people to get started with Twitter.

So where is it?
Here it is, 82 colleagues from FE who are regularly sharing and discussing things to do with their work on Twitter.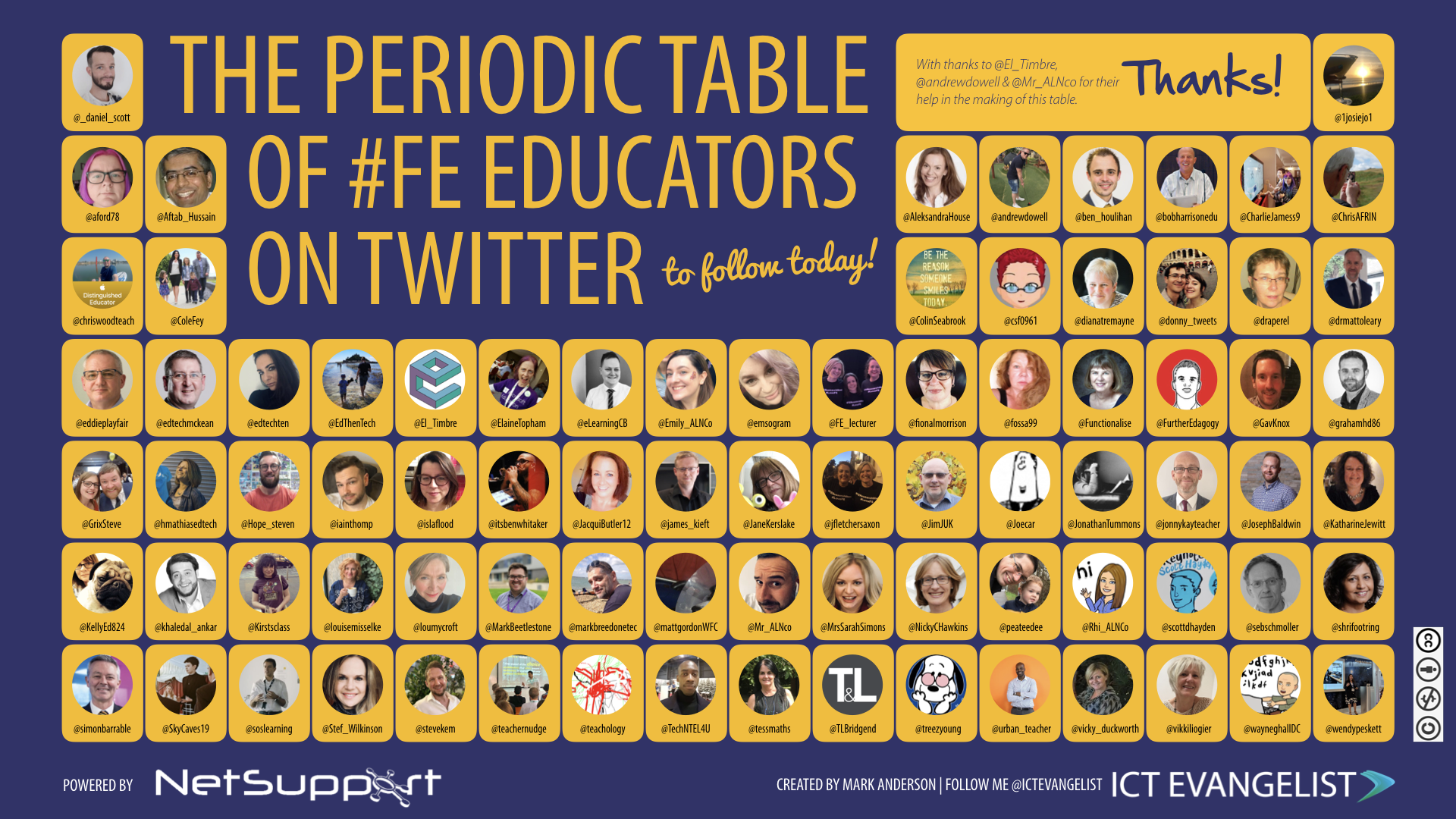 In addition to this resource (above) which can be easily downloaded and shared, I also took the time to hyperlink each of the different entries to their respective Twitter accounts. In order to get the interactive version of the table, you can download the PDF with the links on here.
My huge thanks again to Em Bell, Andrew Dowell and James Donaldson for their help with this project.
I hope that you find it a useful resource for you and your colleagues in your FE setting.