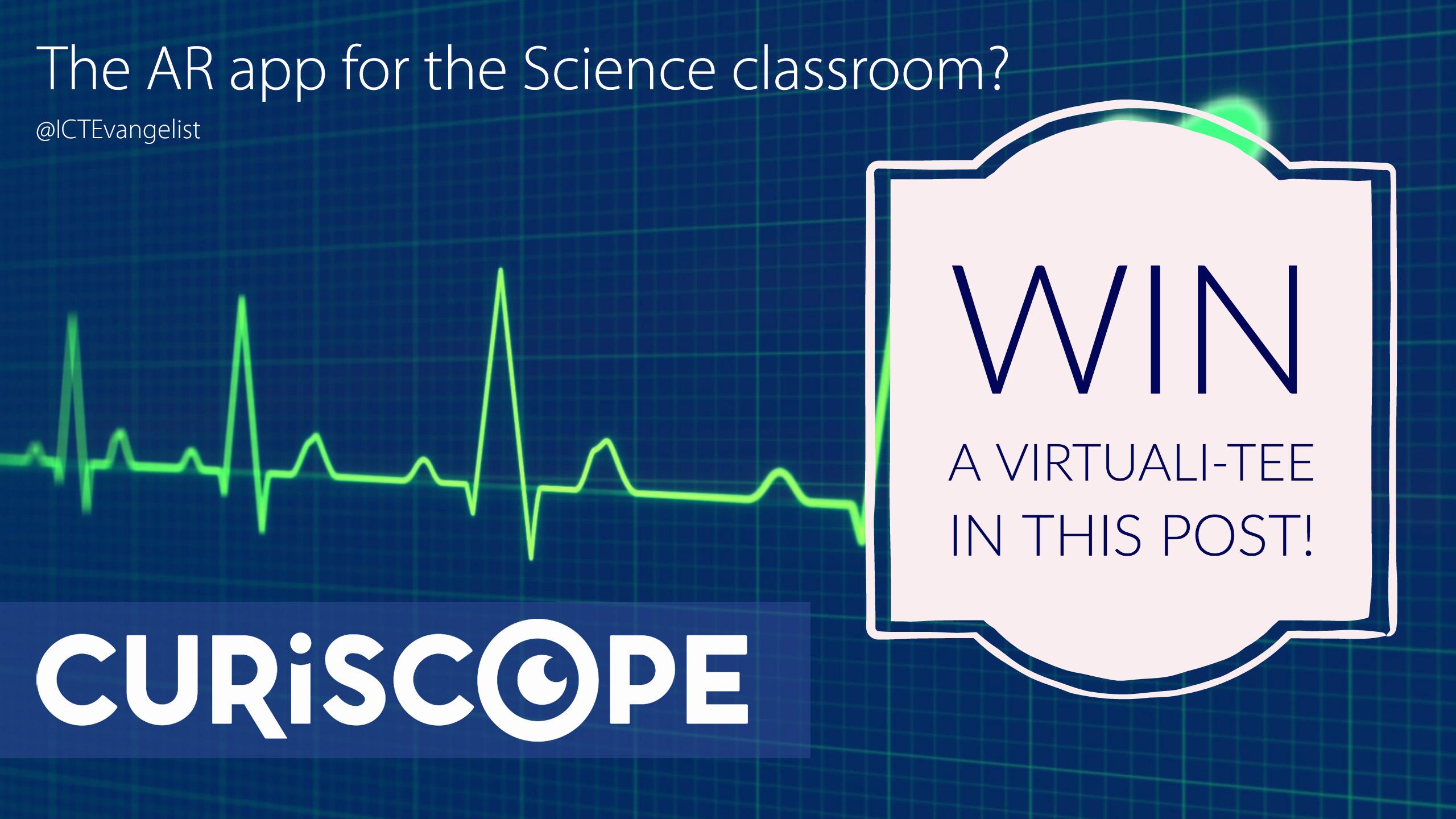 I've long been a fan of using augmented reality and virtual reality too. So much so I wrote a book about it (free on iBooks Store here and whilst a bit old now, it's still quite helpful, I feel). Things have moved on a gear since that book and I'm seriously considering investing in a HTC Vive at the moment. That said, the quick and simple way in which augmented reality apps work make them a quick and great win in the classroom. Not only are they highly engaging but they give us the opportunity to do things that are either impossible or at least very difficult to achieve in the classroom.
With that in mind, I first met Ed Barton, CEO of Curiscope at BETT in 2016 and was excited by some of the AR and VR he shared with me. Since then they have launched the rather fabulous 'Virtuali-tee' app – free on the app store. In order to make the app work you do need to purchase a t-shirt, available from curiscope.com/VT.
Since I got mine I have shared it in a variety of ways, such as at TeachMeet Resolutions:
Actual gasps when #tmresolutions see #ar tshirt for biology via @ICTEvangelist @Gary_S_King #AugmentedReality pic.twitter.com/HuWZHKqEQ5

— The Edtech Podcast (@PodcastEdtech) January 12, 2017
Then again I shared it at the BETT conference in the Apple Solutions Expert Village…
#ADE2017 at #Apple Village @ICTEvangelist presenting @curiscope #Bett2017 Gutted!! 🤣 pic.twitter.com/68JKPiDRuQ

— Aram Schalm  (@aramski) January 28, 2017
**THE FOLLOWING COMPETITION IS NOW OVER**
If you'd like to stand a chance of winning one of these amazing t-shirts all you have to is click below and tweet the message!
I want to win a Virtuali-tee t-shirt from @curiscope #edtech #elearning #AR #learning
A winner will be picked at random and notified publicly on Twitter. Deadline for tweeting is 24 February 2017 at midnight GMT.
If you'd like to find out more about augmented reality and think I can help with it in your school, then don't hesitate to get in touch via my contact form.