Christmas is a time of year when many young people turn to technology. It could be because they've been given a console, phone, tablet, laptop or other online tech device or it could be because they're bored or the weather is inclement, they might turn to these devices to play, communicate, collaborate and have fun. With there being a higher chance of young people using technology and being online, so the associated risks with that activity can be heightened too.
To help young people in their last few days before they break up, I've created a simple, free resource to promote positive conversations about technology use over the Christmas break. It is aimed at children from KS1-4 with some bits more appropriate for younger children than older and vice versa.
I have not created this as a definitive list and I am sure that others will think of different things to think about, with even better suggestions than my own. That's why, whilst there's a poster below which you might like to share, I have also made a PowerPoint and Keynote presentation version for you to use in class as a resource which can be downloaded from here. I have animated it so that you are able to click through each point so that you can spend time discussing any of them should you wish to. If you want it to look like mine below you'll need to have the Luckiest Guy font and I would suggest choosing a font such as Avenir to replace the other font. Icons used have come from flaticon.com. If you do reuse my presentation slide, please keep the core information on the slide.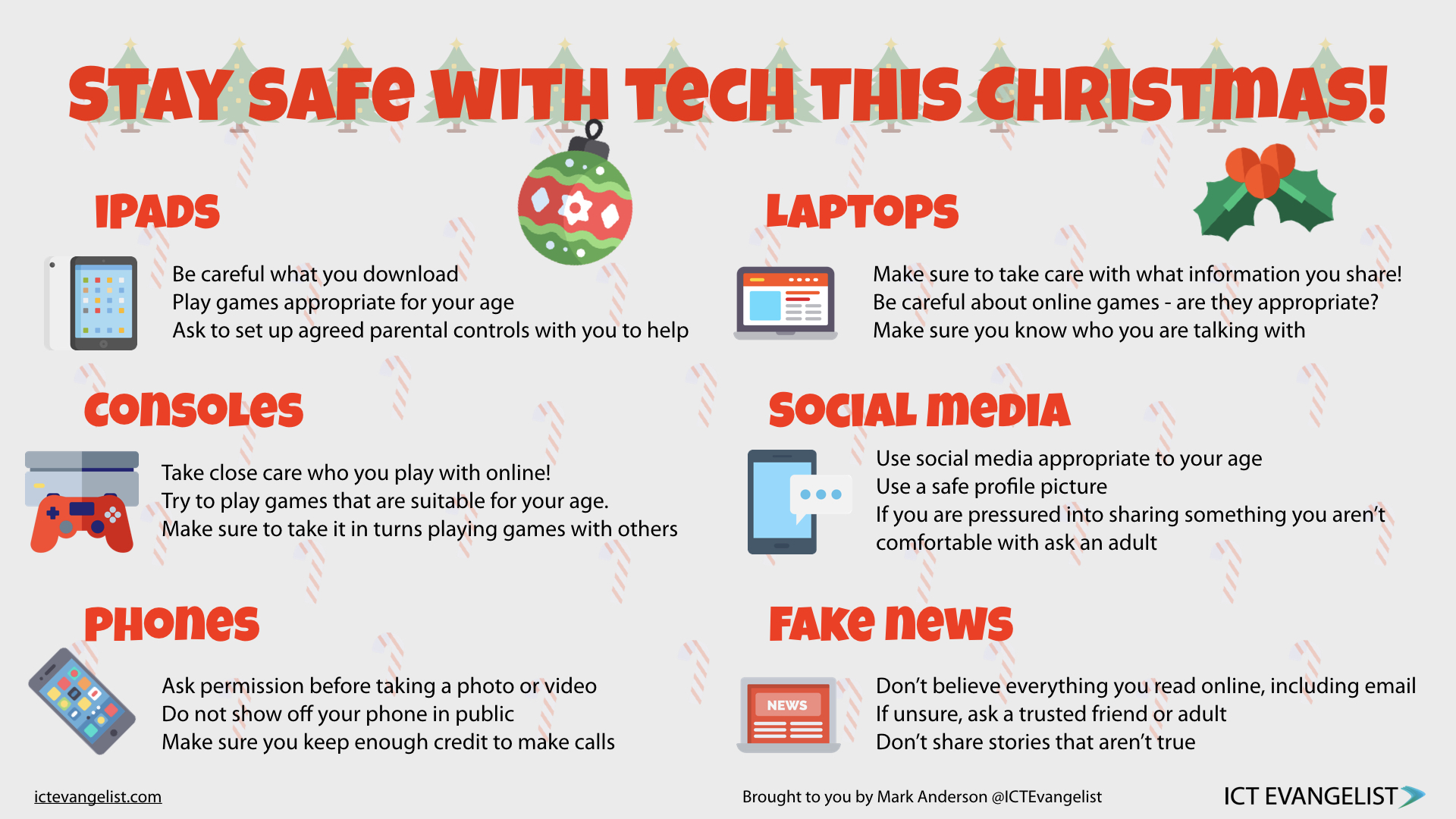 If you're just too darn tired to talk and run through it all, I've also made a short video of it which you can find here on Youtube.
I hope you find it a helpful and useful resource. Please respect the CC license on this work and do not crop images.
Many thanks and Merry Christmas.