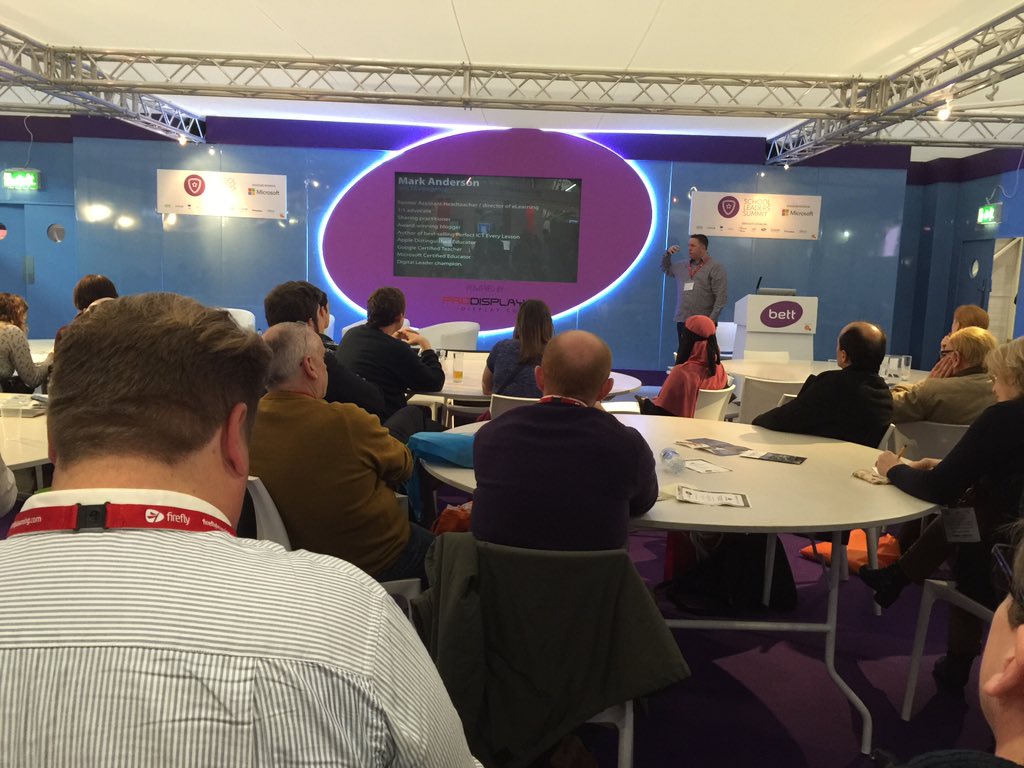 Alongside other presentations and keynotes at Bett Show this year, one of my sessions was in the School Leaders Summit which I punnily titled 'Sort IT out'…
Listening to @ICTEvangelist talking about sorting IT out (geddit?) @Bett_show pic.twitter.com/MS6Nv6LQqE

— José Picardo (@josepicardoSHS) January 22, 2016
It was a presentation which looked at the hallmarks and milestones recognised in schools which have achieved a decent level of technology use to raise standards. Based upon a variety of sources, including my experience of working both in and with schools to look strategically at technology in schools, the presentation showcases what we see in those successful schools.
My thanks to those who came to join me in this session and to i2i for asking me to speak in the summit.
If you are interested in working with me in looking at how you can make technology work in your school, please do not hesitate to drop me a line via my contact page.