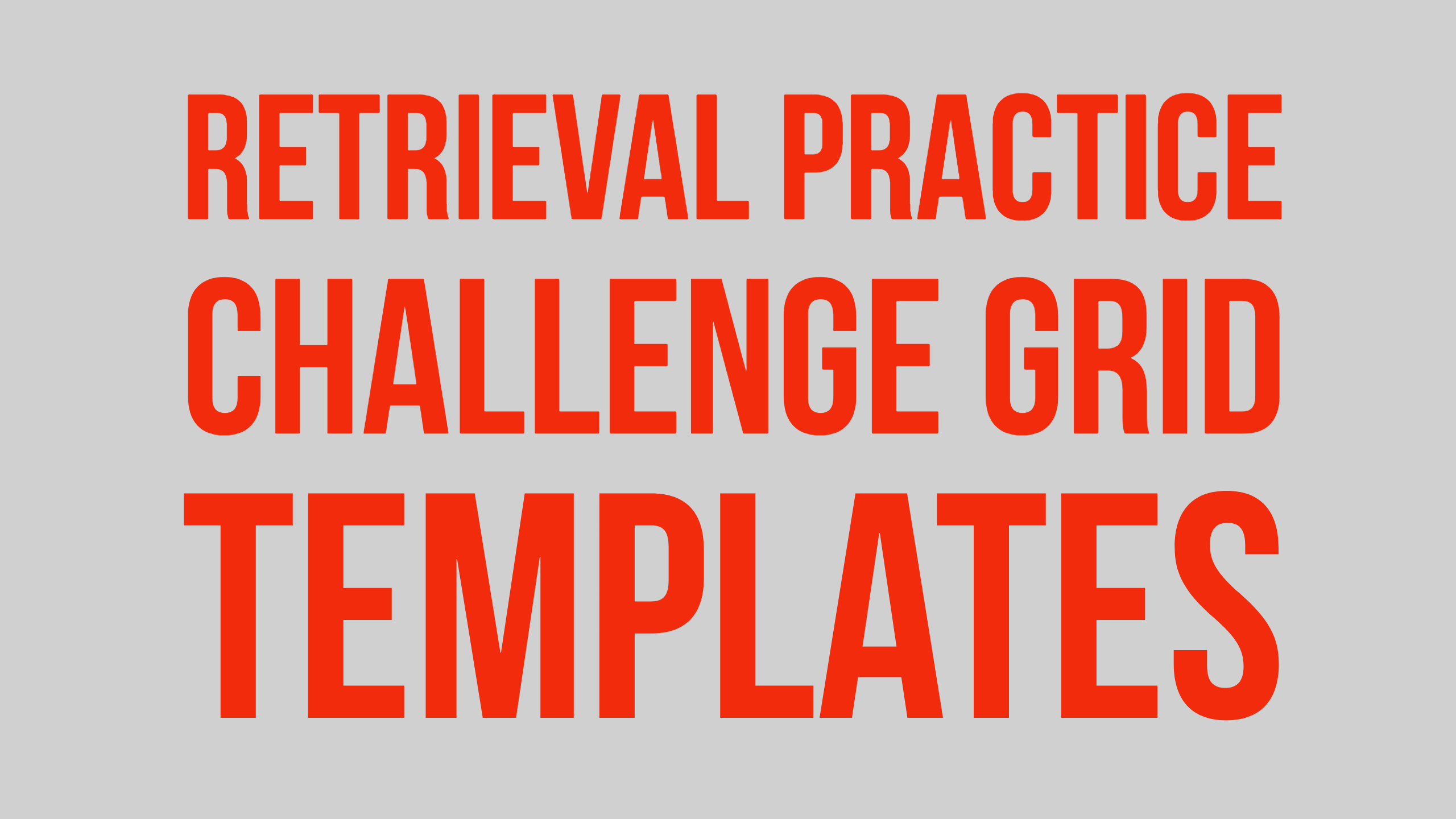 In keeping with @87History's popular retrieval practice challenge grids idea and linked post, I created some templates to help people.
Retrieval Practice Challenge Grids to use this term – pupils to answer questions based on previous subject content. Recap, recall & revise! #TeachUAEchat #PedagooFriday #AussieEdchat #UKEdchat 🇦🇪📚 pic.twitter.com/yCWOGZOPdk

— Kate Jones (@87History) January 4, 2018
There are 3 grids per template with varying sizes:
3 x 4 grid
4 x 4 grid
5 x 4 grid
I've saved them into different formats depending on what tools you use too:
Google Slides
Keynote
PowerPoint
PDF
I have made the font Arial so it will present correctly to you but you can change them however you see fit.
You do not need to request access to the templates, you simply need to choose to download the template and then you can use them how you see fit.
I hope that you find them useful. You can access and share the templates via this short link >> bit.ly/rpchallengegridtemplates
Kate has blogged about this in more depth on her site here.
Thanks!