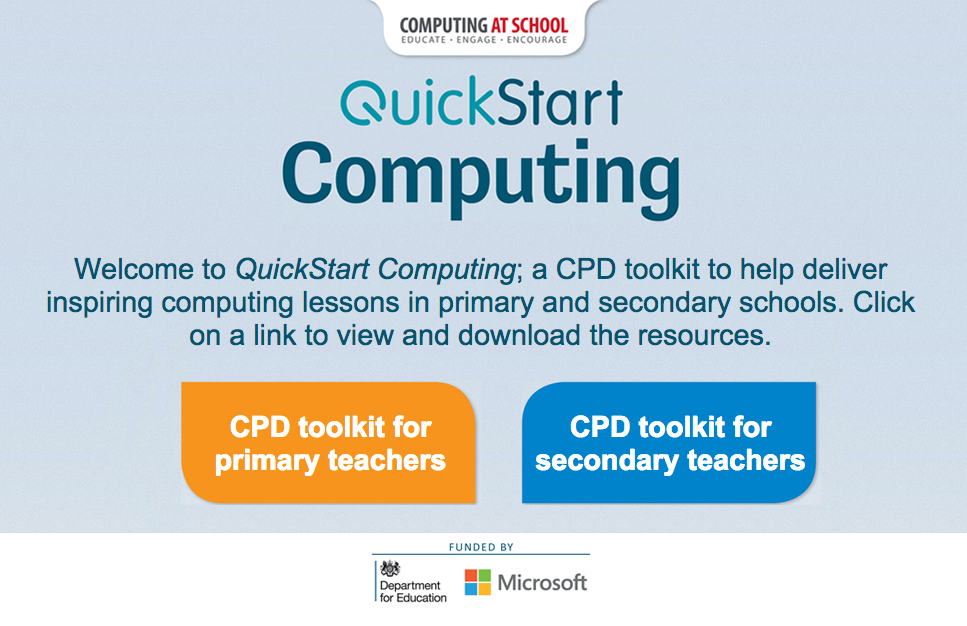 Launched today, supported by the DfE, Computing At School, Microsoft, the Quick Start Computing site is something I was put on to which I think could make somewhat of a difference for those teachers struggling to gain confidence with the new Computing curriculum in the UK.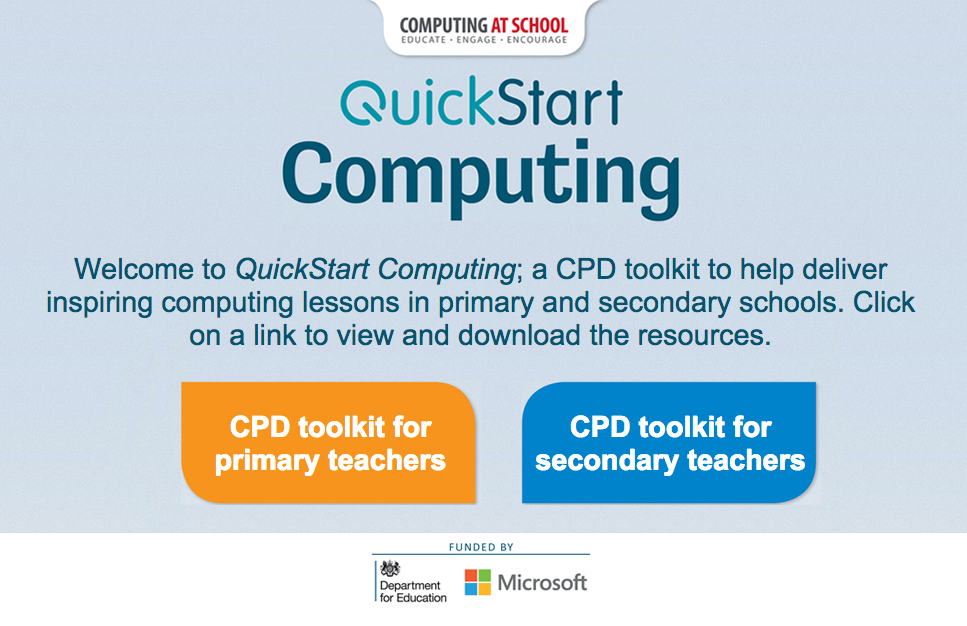 The site has two strands, one for primary and one for secondary. It is obvious to me that the needs for Primary teachers are somewhat different to that in Secondary. In Primary teachers are skilled in lots of different subject areas. The way that lessons are put together are completely different to the more subject specialised nature of Secondary education.
Within the two sections there are breakdowns of lots of great CPD opportunities for both Primary and Secondary teachers, whether you're an ICT specialist looking to upgrade your skills or not, there's something here for everyone. It's well worth taking a look.
Here's an introduction to the pack and an explanation of the training issues:
In addition to the resources here, I've been curating some resources that I've found on a Pinterest board which can be found here and for those looking to still use levels, I've made a levels poster which many have found useful that can be found here.
You can find the resource at: http://www.quickstartcomputing.org/