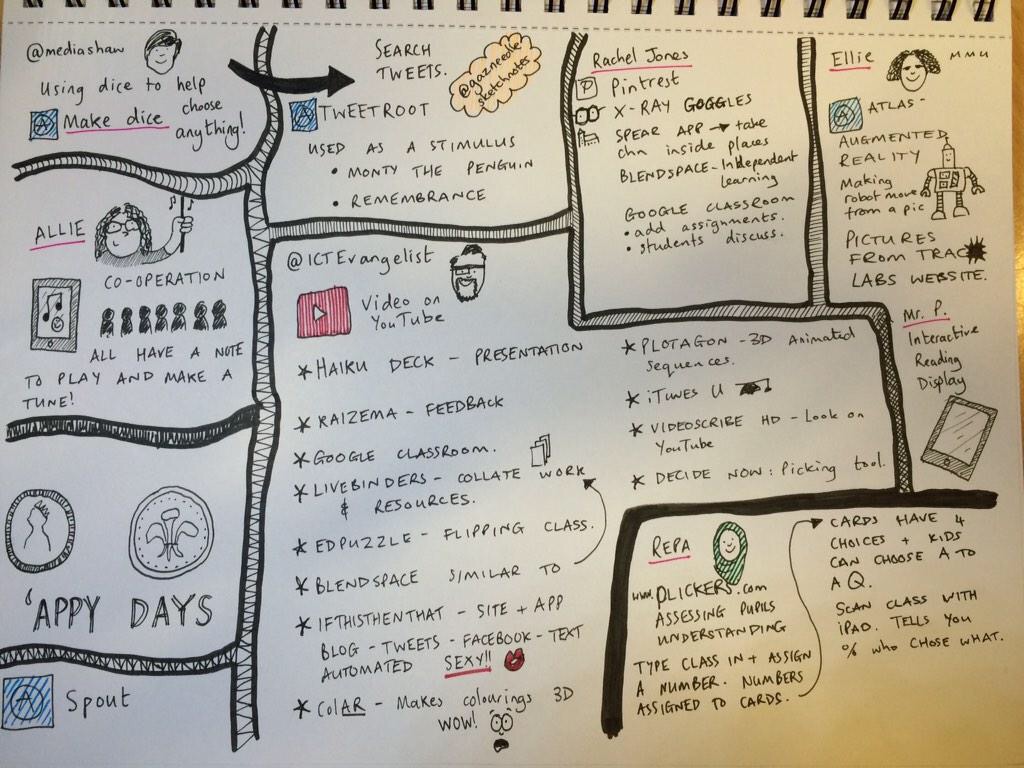 My presentation for #TMStockport was quite a difficult choice. Knowing who else was speaking and the topic of use of technology, I wanted to do something on purposeful use – yes… I know… but I had an inkling that their host @ICT_MrP would probably cover that, so I went for some web tools and Apps for good learning instead.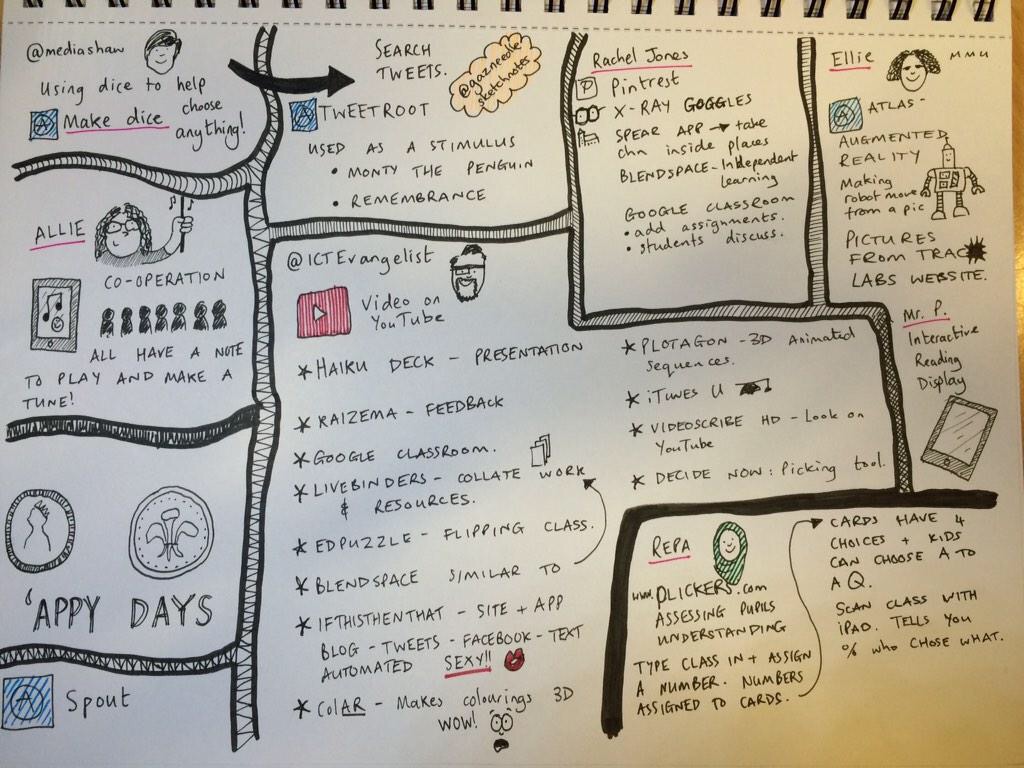 Thanks to @MediaShaw for asking me to be involved. I hope she's having a well earned glass of wine now! The event looked to be busy with lots of ideas and sharing. The lovely @gazneedle was live sketch-noting the event and you can see his write up of my session along with others too above.
I promised that I would share my presentation video and so here it is. Hope you enjoy!