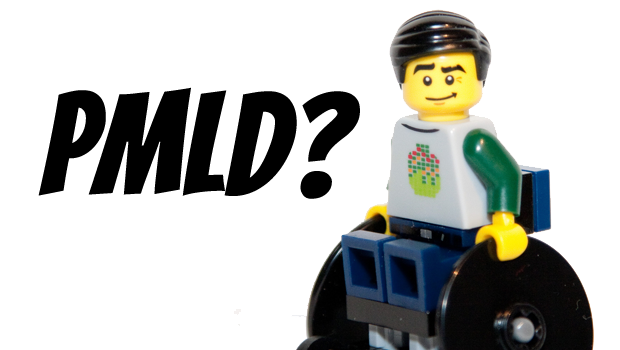 I was asked earlier this week by a colleague to recommend some ways in which iPads can be used to support students with PMLD (Profound and Multiple Learning Difficulties). I'm embarrassed to say that it's an abbreviation I hadn't come across before so I've got my 'learn on'.
"People with a profound and multiple learning disability (PMLD) will have a profound learning or intellectual disability and one or more of the following disabilities:
• physical disability – the majority will be life-long wheelchair users
• sensory impairments
• their communication is usually non-verbal
• they will also have complex healthcare needs including
• respiratory difficulties
• epilepsy
• swallowing difficulties (dysphasia), and many will be fed non-orally
• some will also have challenging behaviour
• some people with PMLD will have an identified syndrome or condition but most will have no specific diagnosis.
Developmentally the maximum age attained will be 18 months
• people with PMLD will require high levels of support from others with most aspects of daily living, e.g. help to eat, wash, dress, use the toilet, to move about and to participate in any aspect of everyday life
• they will require 24 hour care"
Source: http://www.knowledge.scot.nhs.uk/home/portals-and-topics/learning-disabilities-portal/topics–glossary/managing-physical-health–well-being/profound-and-multiple-learning-disability-(pmld).aspx
It's quite a staggering array of difficulties. There are lots of ways in which you can use an iPad to help students with these difficulties. As with any learning need however, whether it's student who is looking to communicate through technology because they suffer with a condition such as Phelan-McDermid Syndrome and so uses Proloquo2Go or a student who likes to search visually and so uses Pinterest, we have to look carefully at the learning needs of the individual and what their needs are and how we can best meet them.
With that in mind I'm going to recommend some Apps that may be of assistance and some further reading that will hopefully get your teaching creativity juices flowing learn a lot from too. Before that though I'm going to go through some reading that might help get you thinking about SEND and PMLD and technology too. As with PCK, and the argument that great teaching can't come without great pedagogical and content knowledge – without great TPACK (technological, pedagogical content knowledge) you can't easily make informed choices about the technology that can best suit a situation with an individual student.
Firstly, the reading…
And before you look at the list below (which actually doesn't mention SEND anywhere) the first thing you should be reading are the new guidelines for SEND from the DfE. There's a lot to get through and they're very extensive. You can find them here: https://www.gov.uk/childrens-services/special-educational-needs
The books here serve to offer up ideas and learning about using iPads in innovative ways, and for those who are new to them, there's the iOS 101 book which should certainly help to get you started and if not should get you started thinking. Don't forget to check out the rest of the One Best Thing series in iBooks. They're superb.
For the rest of the post, I thought it might be helpful to think about some of the bulleted list of difficulties from the definition and the sorts of tools, features and aspects of the device that would help students with PMLD.
Sensory impairments
The iPad has great accessibility features for users who have sensory impairments. As you can see from the screenshot below, there are lots of options there to help and more too if you scroll down further. Don't forget to have a look!
Their communication is non-verbal
The obvious App to help here is one mentioned earlier: Proloquo2Go. Non-verbal communication happens in lots of ways however, and so students who are non-verbal will want to be able to express themselves in many other different ways. Say Anything is a free app which puts streaming messages across the screen and this could be useful. Other apps such as Moldiv / Pic Collage / Keynote / Paper by 53 allow students to express themselves through images, photographs, text, presentation and drawing. There are obviously many, many more but these are, in my experience, popular Apps with students. Give them a try.
Physical disability – the majority will be life-long wheelchair users
There's no real App for this, but for those with physical disabilities I would imagine an iPad could be a real lifeline to learning opportunities. Access to courses via iTunes U for example and iBooks would really help. In an education setting, where PMLD students may have poor attendance due to their disability, the ability to access learning resources from your teacher any time, any place is a great thing to have. The ability to set lessons remotely with all of the resources set up using Apps such as Nearpod to enable those students who haven't made it to school would be of benefit too, as well as being able to set them as a homework too.
Some will also have challenging behaviour
With the increased potential for students with PMLD to be more accident prone, having such disabilities and where some of them have challenging behaviour, it would be desirable to make the device well protected using a case such as the Survivor case. If you wanted something with good protection but less restrictive access to the screen, the STM Dux case is robust with solid plastic covering, similar to that of the Survivor but far less restrictive when it comes to the screen.
Challenging behaviour can often be channelled through engagement and the iPad is very engaging. Sometimes too engaging. The guided access feature would be helpful in circumstances where students cannot focus enough to stay in the App you want them too.
What do you think?
This post is obviously an exploration of my thoughts around the topic but I'd love to hear what your experiences and ideas are around the topic. I hope you've found my thoughts helpful.
Further reading:
Please check out this great blog by CherrylKD on iPads for special learners: https://cherrylkd.wordpress.com/2013/03/16/ipads-for-special-learners-sped-a-few-thoughts/