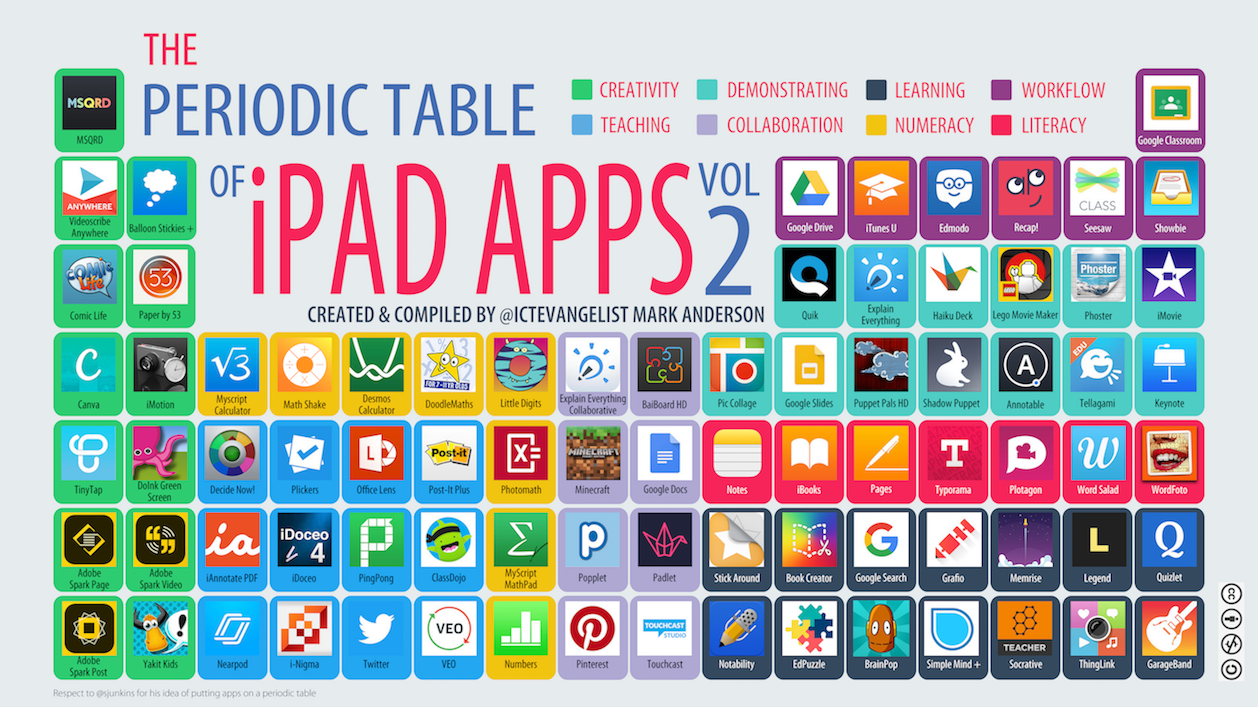 First things first. It's never just about the apps. End of. That said being guided around tried and tested apps from the classroom can be really helpful. With that in mind, back in 2014 I created my first periodic table of iPad apps. Little did I realise how popular it would be with more than 7 million downloads in those two years. As with most things to do with technology, times move on and apps change, new technologies bring new ways to use technology to enhance learning. What has been interesting in the process of creating the periodic table has been looking at the apps which still work really well at doing what they do best. Interestingly, many of the apps on this updated table were on the original table too but there are plenty of new ones to look at too. Overwhelmingly, the majority of apps shown are free too.
The last periodic table was taken by a number of schools and rebranded, removing my name and having their name put on by them in replacement. Please note that this is unacceptable. If you are interested in having a copy of the table rebranded for your school, please get in touch. There is a link to a higher resolution version of the table below. Please respect the license on this image.
For those that are interested, I made it using Photoshop. It has more layers than anything else I have ever made. The font used in various weights, is the brilliant Myriad Pro.
If you'd like a higher resolution version of the image, please download it from here or share this link >> http://bit.ly/periodictableofipadappsvol2