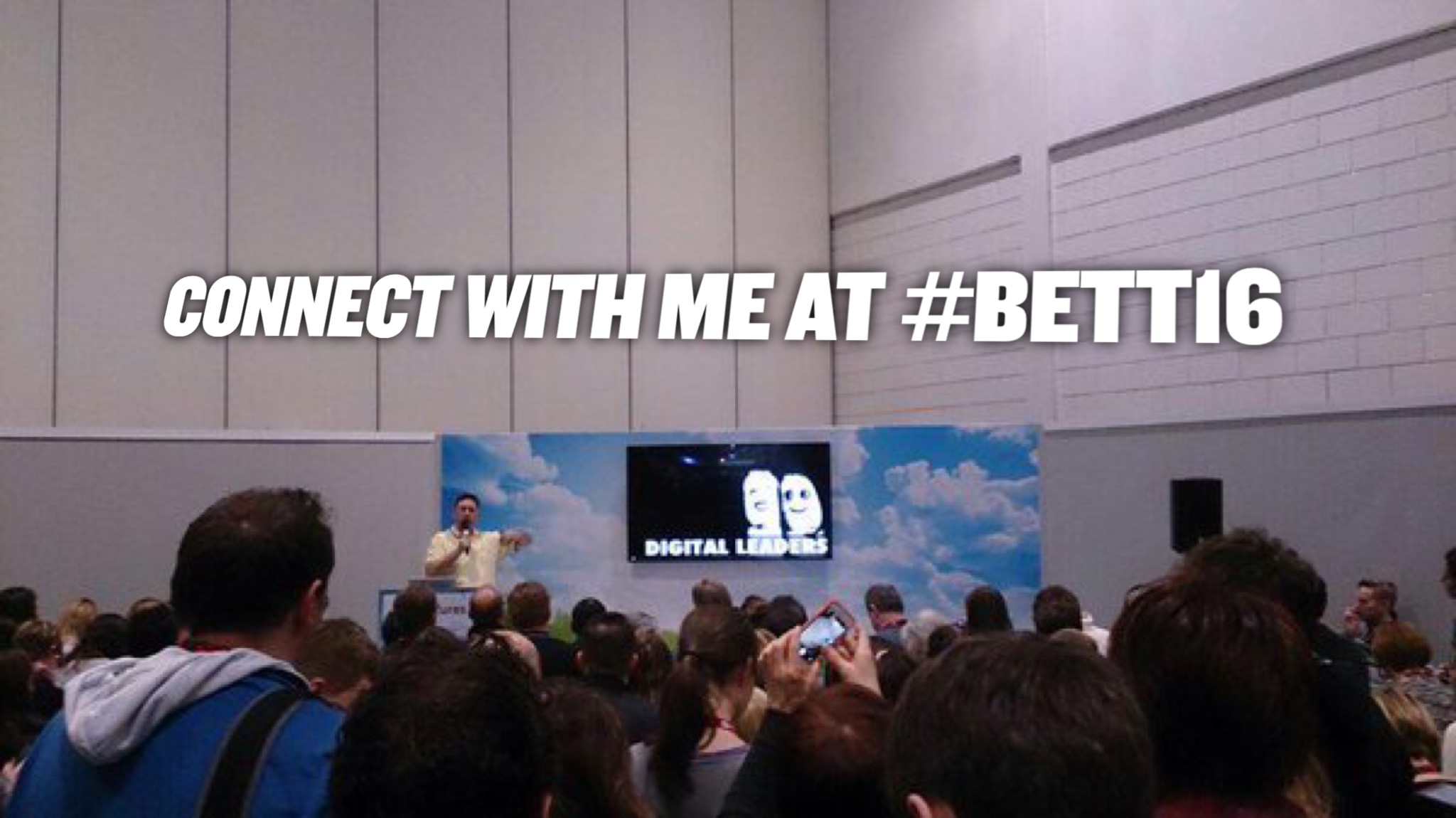 I'm pleased to share my itinerary at #BETT16 with you. I'm involved in a number of different areas and am pleased to be involved in some ground-breaking activities too.
BETT is always a tiring few days. Ian Addison wrote some great advice a few years ago and his advice still stands true today with some more advice from him here. More recently some advice has been compiled on the EduGeeks forum by @Grumbledook which is well worth a read too. Look out for the #tips4BETT hashtag for more!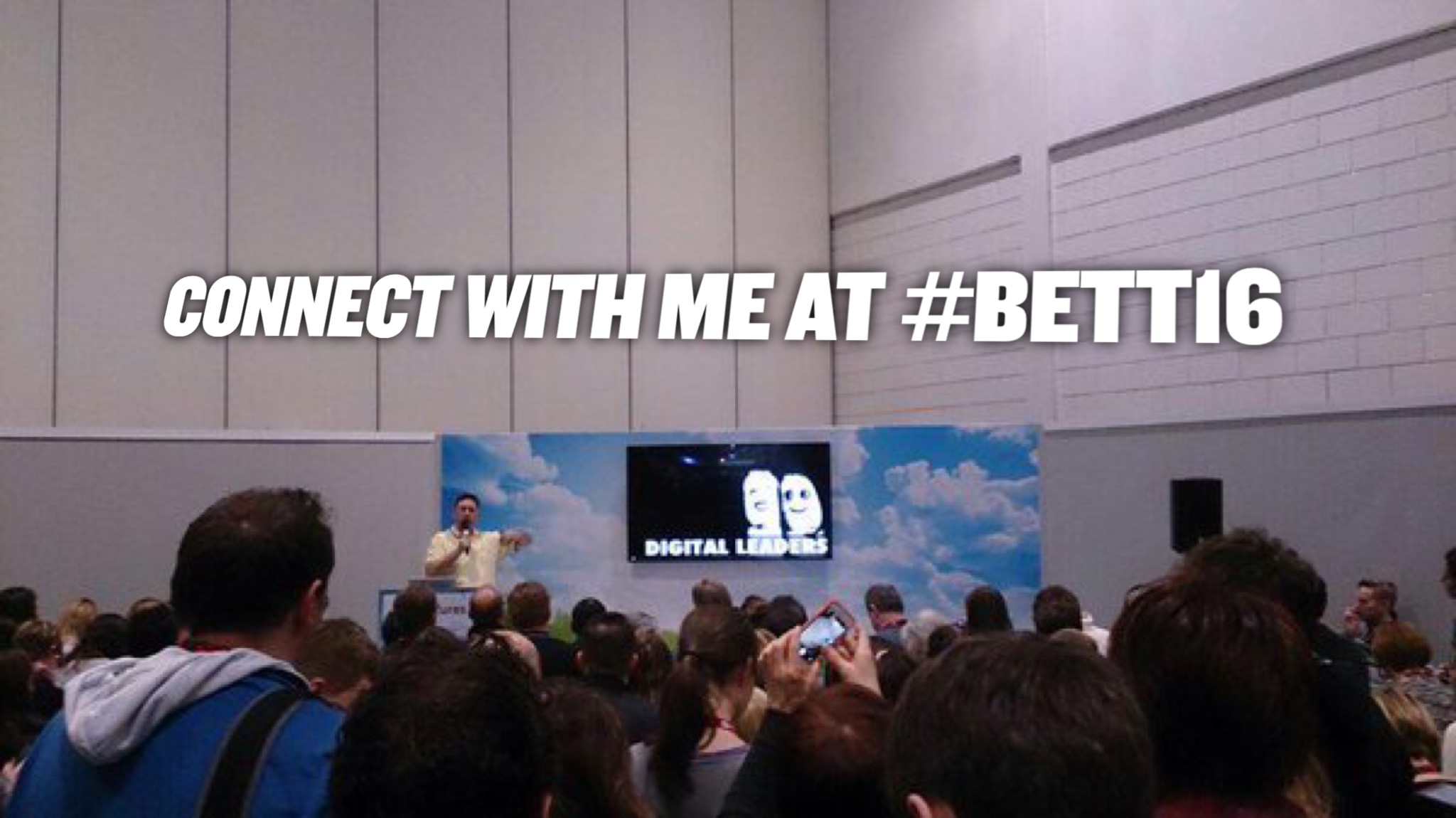 I will be attending most days at BETT but if you wanted to hear me speak, my speaking engagements are currently on the Friday and Saturday.
In chronological order, these are the various involvements I have and where you can find me:
What

: #BETTchat Live!
Where

: BETT Futures Stage
When

: Friday 22 January 13:40 – 14:10

The popular online chat comes to the stage, where I will take questions and moderate chat. Expect some great visuals and opportunities to have your questions discussed and answered. If you can't make it, make a note in your diary any way so you can join in via Twitter using the #BETTchat hashtag. Get involved!
What

: Getting Impact: Successful Use Of Technology To Bring Measurable Impact To Learners
Where

: BETT Futures Stage
When

: Friday 22 January 14:15 – 15:00

In this session I will look at some of the best take-away tools and pedagogies to enhance the way you work with technology in the classroom to help raise standards and have an impact upon learning.
What

: Sort I.T. out
Where

: School Leaders Summit
When

: Friday 22 January 15:50 – 16:20

In this session I will examine the importance of a pedagogy first approach to the use of technology in your school and strategies I have found to be impactful in your adoption so that you can make it work with your staff.
What

: Creative uses of technology to engage deeper learning
Where

: Learn Live: Primary
When

: Saturday 23 January 12:00 – 12:30

In this session I will demonstrate and discuss some of the creative ways in which I have been working with primary pupils and teachers to deepen learning in classrooms and to increase engagement.
What

: Re-imagining learning
Where

: ClassDojo/Kahoot/GoNoodle stand > 

Stand

:

F70A
When

: Saturday 23 January 14:00 – 14:30

In this session I will talk about ways in which you can re-imagine learning in your classroom with technology, based upon my experience of working with hundreds of schools and tens of thousands of teachers from around the world.
I still have some capacity for work at BETT on Wednesday and Thursday. If you'd like to work with me, please contact me directly via my contact page here.