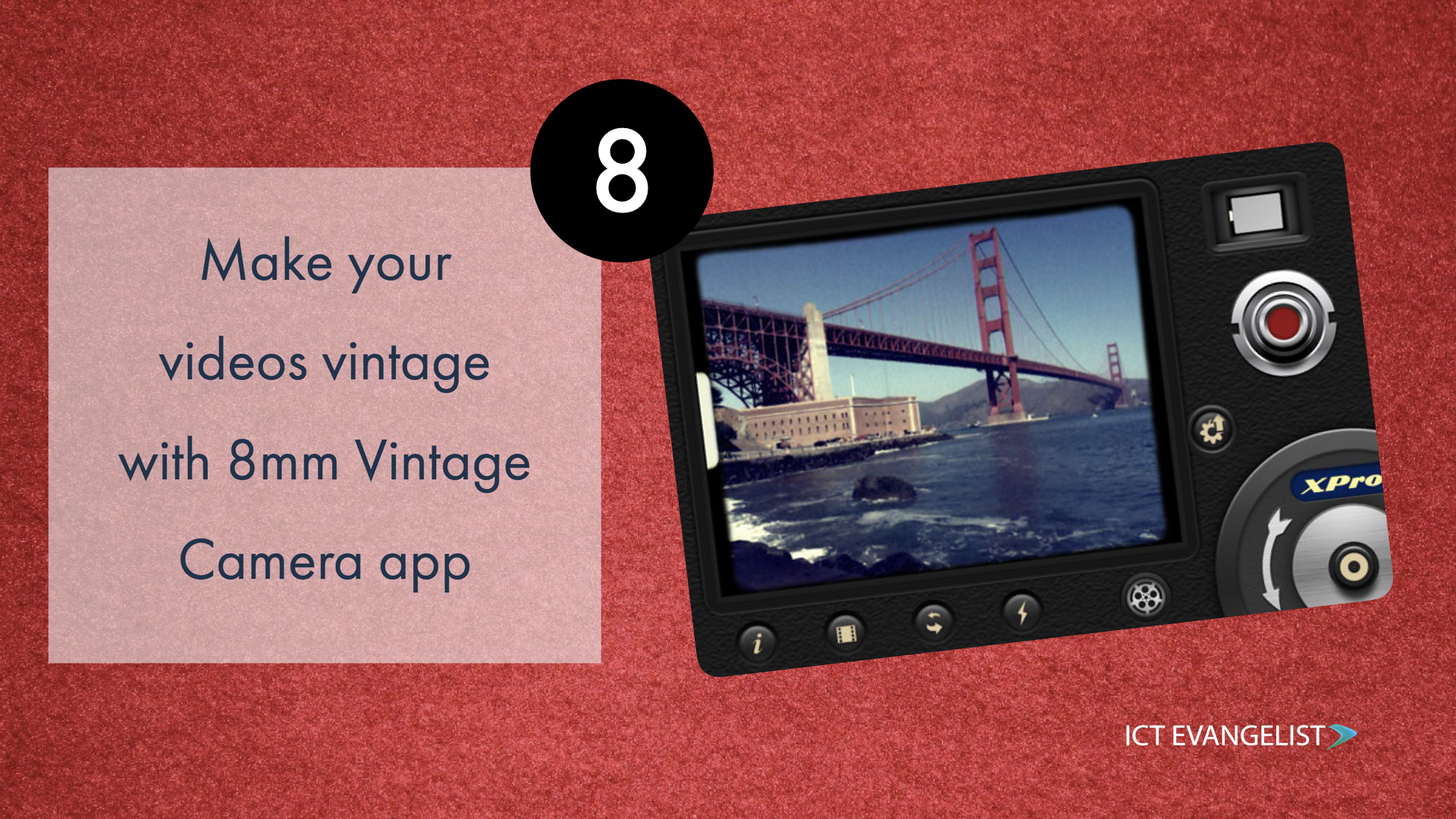 This week saw the 8mm app go free on the app store and I shared it on Twitter. Hurry as it still may be free. Usual price is $1.99.
History teachers >>8mm Vintage Camera app is free this week. Great for creating fake vintage videos #backtoschool https://t.co/GSacJa5KN1 pic.twitter.com/hfcnPDCGKm

— Mark Anderson (@ICTEvangelist) September 1, 2017
The 8mm app allows you to film using some really brilliant filters to make what you are filming look like an authentic old film. It has a bunch of different film modes from different eras:1920, Noir, 60s, 70s, Sakura, XPro, Siena, Pela, Indigo and Tuscan.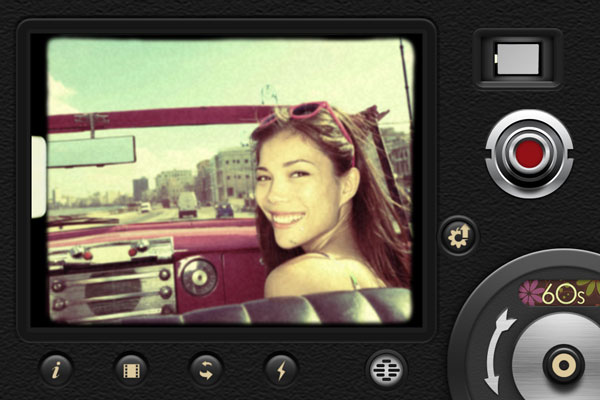 This could be used in lots of different ways such as in History projects. There is a frame jitter button so when pupils are filming a video it can have an even more authentic look to it. Completed clips are placed into a reel. From there you can apply different themes add a title, ending and even add music if you have some on your device. Here's a quick example I put together using a video I shot on my phone whilst in China.
Some ideas for how it could be used:
Video biography of someone they are studying
Alternative vlogging platform
Filming of acting a particular role
To apply a sense of age to a filmed scene
To give the impression of something scary in a scene
To demonstrate skills in video editing
To present work in interesting new ways
Once you've edited your clips you can then save them easily direct to your camera roll. If you are working on a bigger video project then you can import the various clips into iMovie for arrangement and rendering with any voice overs or other editing you might wish to do.
Hope you found it useful!