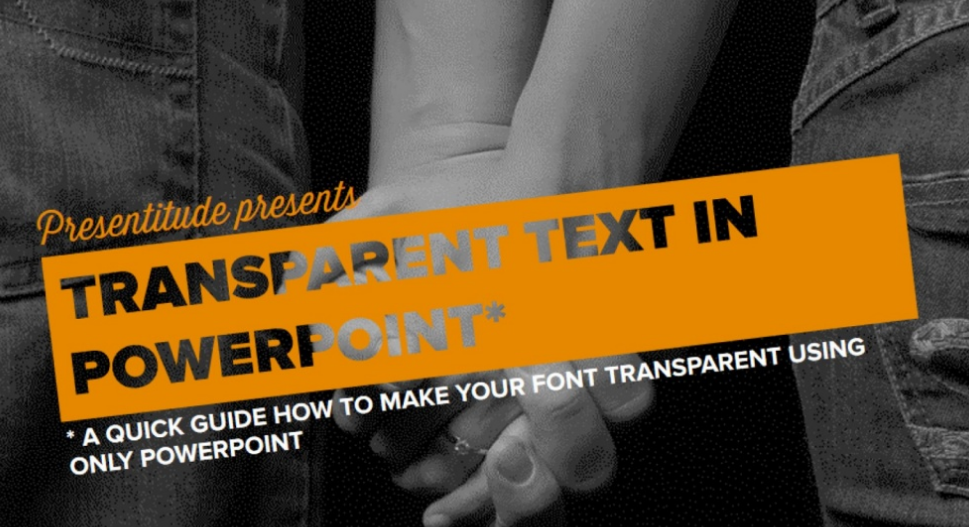 I am not saying that PowerPoint is the best program ever, but I do know that it is still one of the most used presentation tools out there. I'm definitely one for trying to make your presentation slide decks as impactful and beautiful as possible. It engages learners and sets a decent bench mark for the quality of student work too. A well presented slide deck also helps filter out noise (that disrupts attention) and leaves a good signal (the impression that you are trying to give) to learners.
Today I found a great little tutorial on how to make your font transparent in PowerPoint so I'm sharing it with you. I can't take credit for it, it's been made by the people over at http://www.presentitude.com/. Hopefully this tutorial will help you with your presentations.
Here's the tutorial. Enjoy!