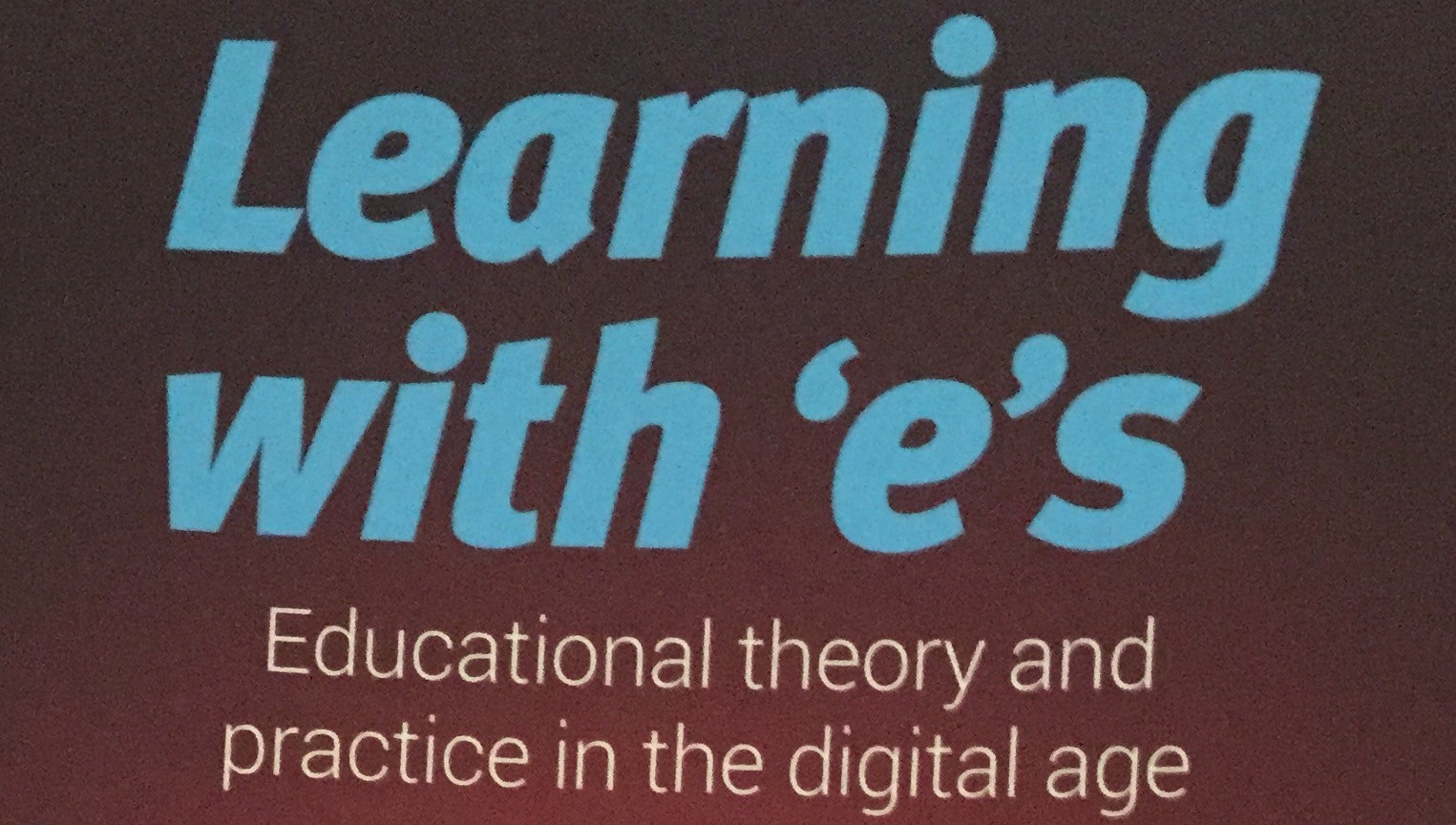 I've have to admit, I'm a bit of a fan-boy when it comes to Steve Wheeler. I've been an avid reader of his blog for a long while and can't believe we haven't had an opportunity to meet over the years.
So it was with eager anticipation that I awaited his book, 'Learning with E's, educational theory and practice in the digital age'. I haven't been disappointed. To say that it is brilliant would be an understatement. It is the book I wish I was well-read enough to write. Steve's ability to tie together the classic and the modern and make it relevant and, quite frankly, right, is superb.
I don't say this lightly when I say, if you're looking for a book on modern practice using technology then this book is it. I think this is a book not only for existing teachers but should probably be required reading on PGCE and other ITT courses. It's about time that more of our profession started taking learning with technology seriously. This book lays it out clearly, plainly and with aplomb. Not only is a lot of what he talks about backed up with evidence, but it is totally compelling. He's not advocating any one type of 'e-learning' or device, but just tells it how it is.
I liked it so much I have both a paperback copy and have it on my phone in the Kindle app too.
Well done, thank you and somewhat #welljel on such a fab book.
Doffs cap.