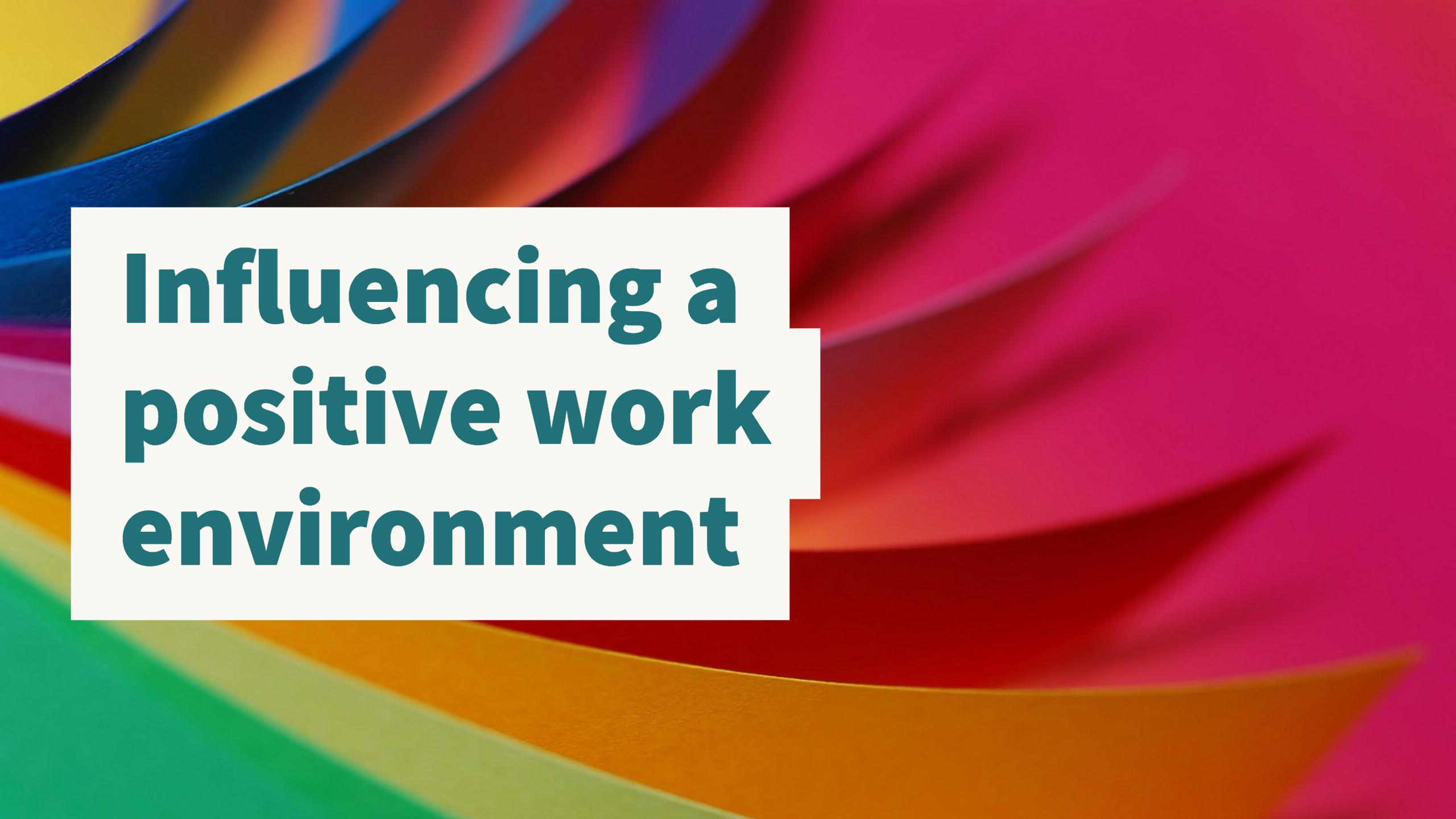 There are lots of ways in which you can influence a positive environment in your school. Whether you are teacher, middle leader or SLT; there are common things that you can do to make your workplace more positive for you and for those you work with whether it's colleagues or pupils. I haven't always got this right in every position I've had but there are some things that have worked and so I thought I'd share some things that have worked for me.
Transparent communication
Do what you can to ensure that communication, however it happens and whoever it happens with is clear and transparent. If you have a corridor conversation with a colleague, follow it up with a brief email summarising the points discussed. Make sure that the opinions of children in your classroom and those that you work with are valued and that they know their thoughts are valued too. Just allowing someone to speak in a meeting doesn't tell the whole story. Thank people. Praise them for speaking up. Make sure too that when embarking upon change that you consult the stakeholders you work with in your environment to ensure they feel part of the change process. If someone has a better idea than you, say it. Tell them. Thank them.
Work / home balance
In my view, being mindful of the workload pressures of both your colleagues and the children in your classroom is critical. When it comes to mapping out deadlines, homeworks, so forth and so on, make sure you balance that against the demands of other demands such as parent evenings, marking, mock exams, so forth and so on. Ask colleagues to be involved in these processes too. That shared sense of ownership is another factor in working as a team. Recognise and praise those colleagues who are able to work smart and still have a good home / work balance. Teaching is a profession where the lines are very often blurred between work and home given a significant amount of an educator's work is done at home. If a member of your team or a child in your class has a great way to make good use of their time, share it. Make it a school / department / class-wide practice that you can all benefit from.
Be mindful of email that you send and when you send it. I've written previously about email in school but if you are a middle leader and there aren't any whole school guidelines around email, have a think about developing your own department policy. I liked these ideas shared @DoctorMassey:
@ICTEvangelist @Gary_S_King @TeacherToolkit Our 5 Golden Rules of email… pic.twitter.com/7sO8WDCHm6

— Robert Massey (@DoctorMassey) October 8, 2016
Whichever way you look at email for you, your team or your school, make it so that it doesn't add unnecessary burdens on colleagues or yourself. Make these expectations and rules clear too. If parents know that you reply to emails within two days then they can expect a response within two days. If they don't know that then extra emails could be sent adding extra pressure where it's not needed.
Focused CPD and support
There are lots of courses available for teachers to attend to support their professional development from Yoga whilst marking to Apple Teacher to 'How to change a lightbulb' – seriously, I've seen it! Ask your teachers to take control of their own CPD and build in support and time for them to pursue these areas in timely and relevant ways. Share with them how they can use social media (sensibly) to access ideas, resources and help through an effective PLN. If you're approaching coursework or exam season then get together and standardise together early. Think carefully about what sort of CPD your team members require too. Is it their hard or soft skills that need support in your team? How can you support that? Do what you can too to recognise when colleagues are struggling and offer support if you can.
Physical environment
There is so much debate about physical environments in school. I'm definitely in the 'we should share pupil work' camp and I've written previously about wall displays. I'm also of the firm belief that staff should have a place to go for their time out of class too, especially if the staff room is miles away. Too often department offices can be a cluttered environment with books, paper, resources and IT equipment in it. It's clear how it can happen but a tidy classroom or office space in my experience leads to a more orderly space for learning to take place and one more likely for you to be able to relax in on your rare breaks too.Making sure that the department office, or your classroom or if you're lucky enough to have one, your office is tidy and welcoming is a good indicator of a positive working environment.Here are some things to consider:
Chairs – make them comfy and meeting HASAWA regulations
Tidy – a fake Pinterest board to share teaching and learning ideas might be fun and look good, but plain, simple and effective use of your wall space can be quite easy. Why not for example put up whiteboards on the walls so you can write in that space to explain ideas in meetings or to put up reminders. If you want a clean environment, just clean the board.
Fridge – try and find a space in your department for a fridge for the team if there isn't one there already too. I got one second hand through the local ads in my last job. It will be a great resource for the team to be able to bring in food, drinks, etc.
Microwave – whilst on the topic of food, a cheap microwave in the department office can also be super handy when you or your team are rushed
Phone – Make sure that there is a current list of phone extensions near the phone and prominently displayed and that your extension is clearly marked so that you are all aware of the extension number.
Dymo labeller – one of the handiest bits of technology I've ever purchased for work is the Dymo labeller. Labelling things up is a) fun but also b) a real time-saver. How many times have you looked through filing cabinets to find something which hasn't been labelled up? Label plugs so you know which one is the microwave, kettle, etc without having to try each one. Get a labeller. Super handy. This one here for example is under £20!
Summary
There are more things you can do to help develop a positive environment in the workplace but starting with thinking about others first and trying to accommodate or support their intrinsic needs goes a long way towards making work a better place to be.
If you find my ideas interesting and would like to work with me then please get in touch via my contact form.