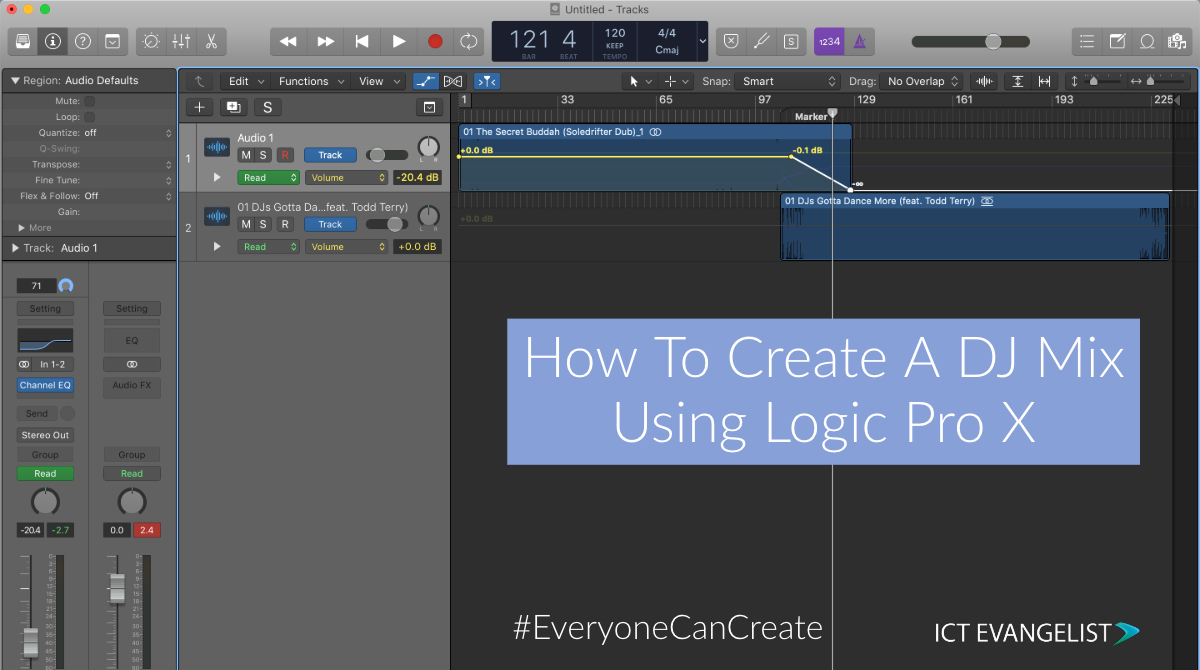 There are lots of things to love about the Everyone Can Create curriculum that has been developed by Apple and ADEs. With resources around video, photography, music and drawing. I like lots of it. The music section focuses on Garageband but with Logic Pro being such a fantastic tool I thought I'd share a way of using it to be really creative so you can create DJ mixes.
Whilst I think Garageband for iPad is a great tool and the samples you get with the music section from Justin Timberlake to mess around and be 'creative' with, I think using loops available in Logic to make your own remixes or DJ tracks is a very creative use of tools that are available to you.
As some of my readers will know, I enjoy DJing and used to DJ in house clubs and bars across Europe and beyond. To that end, I thought I'd share how you can use Logic Pro to make DJ mixes on your Mac.
Some key things to remember from the video tutorial below:
Add a marker by pressing Alt + '
You can use songs you have purchased on iTunes or other download sites such as beatport.com.
You can listen to my full mix at https://www.mixcloud.com/DJMarkAnderson/goodness-i-miss-the-sunshine-mix/
I hope you enjoy the video!