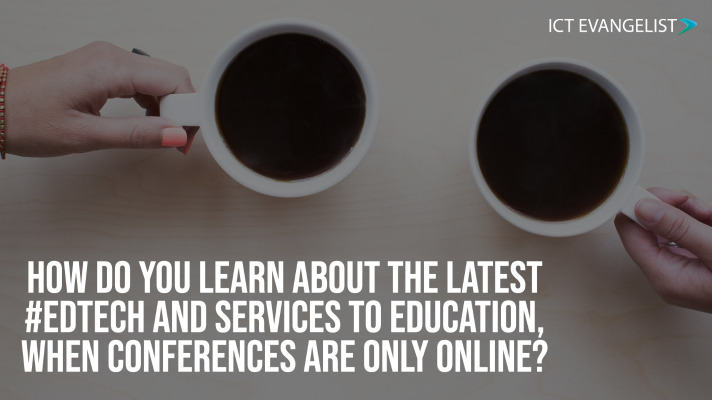 If you're wanting to find out about the latest innovations and developments in technology for education then you'd often normally find out about them through attendance at conferences and events. Sure, you'll use social media to help you and having a great PLN (Professional Learning Network) can help with that. Many teachers and leaders though don't have the time or the networks to keep abreast of every new advancement or tool that comes out.
The pandemic has put pay to many of the brilliant conferences, CPD sessions and other events in the world. Without that opportunity to get out, learn and connect with others to learn about these sorts of things, it hasn't been the best of times to find out about what's new and great in the world of education solutions, services, products, people and projects.
Take, for example, ArcMaths app – this is a fantastic retrieval based Maths iOS app that helps learners practice their Maths. I hadn't seen it shared in my PLN and I haven't been able to attend any conferences due to the pandemic; so how did I find out about it? The #CheckItOutShow!
So good to talk to @AlKingsley_Edu and @ICTEvangelist about @ArcMathsApp on their #checkitoutshow this week. Each slot is only 5 mins so a quick blast of EdTech insights from those involved in making them – some you may know, and others that are new. https://t.co/lvdfwsnPkA pic.twitter.com/gvzs2LNChq

— ARC Maths (@ArcMathsApp) April 1, 2021
To learn about the social engagement from previous episodes, check out this quick search of the hashtag on Twitter!
What is the #CheckItOutShow?
Borne out of a conversation and an idea from my colleague and CEO at NetSupport, Al Kingsley, we thought a monthly show to showcase education services and new technologies or developments would be a great way to try and help offset some of the issues faced by schools, leaders and vendors wanting to know and learn more about what's out there.
With around five thousand views per show so far and more than sixty guests, it's proving to be very popular.
You can watch back episodes via the #CheckItOutshow playlist on YouTube:
How can I get involved?
Our show in May is one focused upon innovations and projects directly inside schools for students/pupils in KS1 – KS3 – if that is something that you thought would be a great opportunity for your learners, then please visit the Student Showcase page here for more details and how to sign up.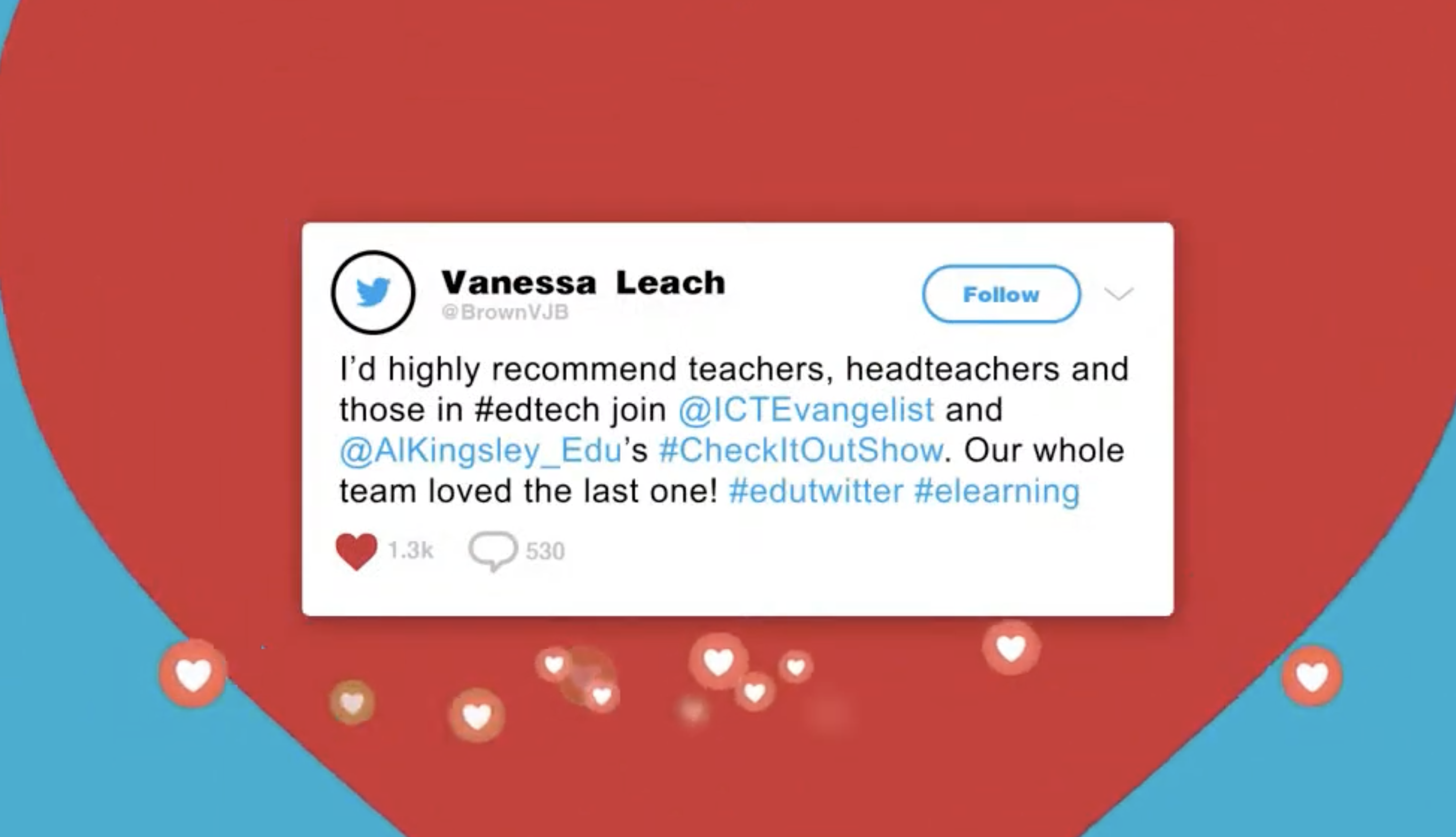 If you're an edtech provider or a person or company who provides services to support education, then the sign-up page is here.
We are currently booking slots for our June show, so grab a slot while there's still time. It has great social reach, receives lots of engagement whilst live, and many, many views post-show. In education, there's far more that unites us than divides us, so why not subscribe so you never miss an episode, catch up on previous episodes and make sure you don't miss out next one, booked for Tuesday 27 April, from 7pm, live on YouTube and my Twitter.