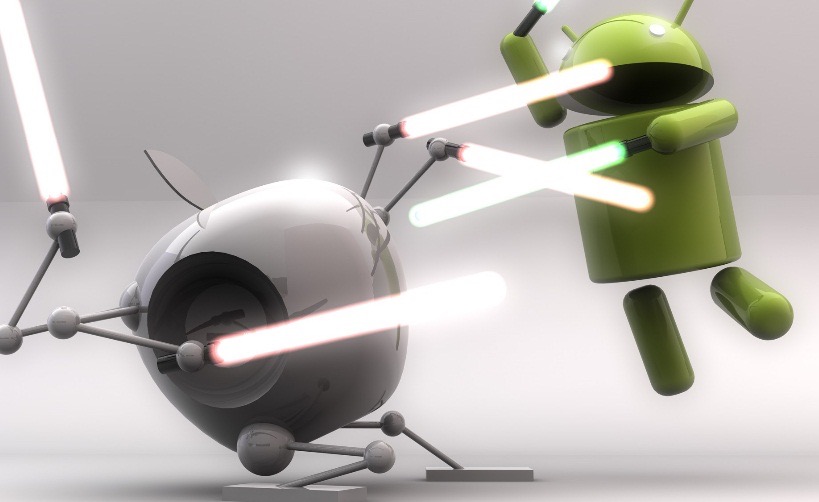 Who would have thought it? Google now have an impressive number of apps available on the iOS App Store which can help, support and enhance learning. Of the 32 available that are optimised for iPad, I can easily see there being use for most of them in a learning space, and that doesn't include the many other Apps that are iPhone optimised such as the tidy Photo Sphere Camera App. Whether your students are recording 360 degree records of their learning using Photosphere Camera, collaborating on Google Docs, uploading videos to their YouTube channel (don't forget to engage G+ in GAFE) or simply engaging in their class community pages in Google+ or Google Classroom, there's something there for most learning occasions.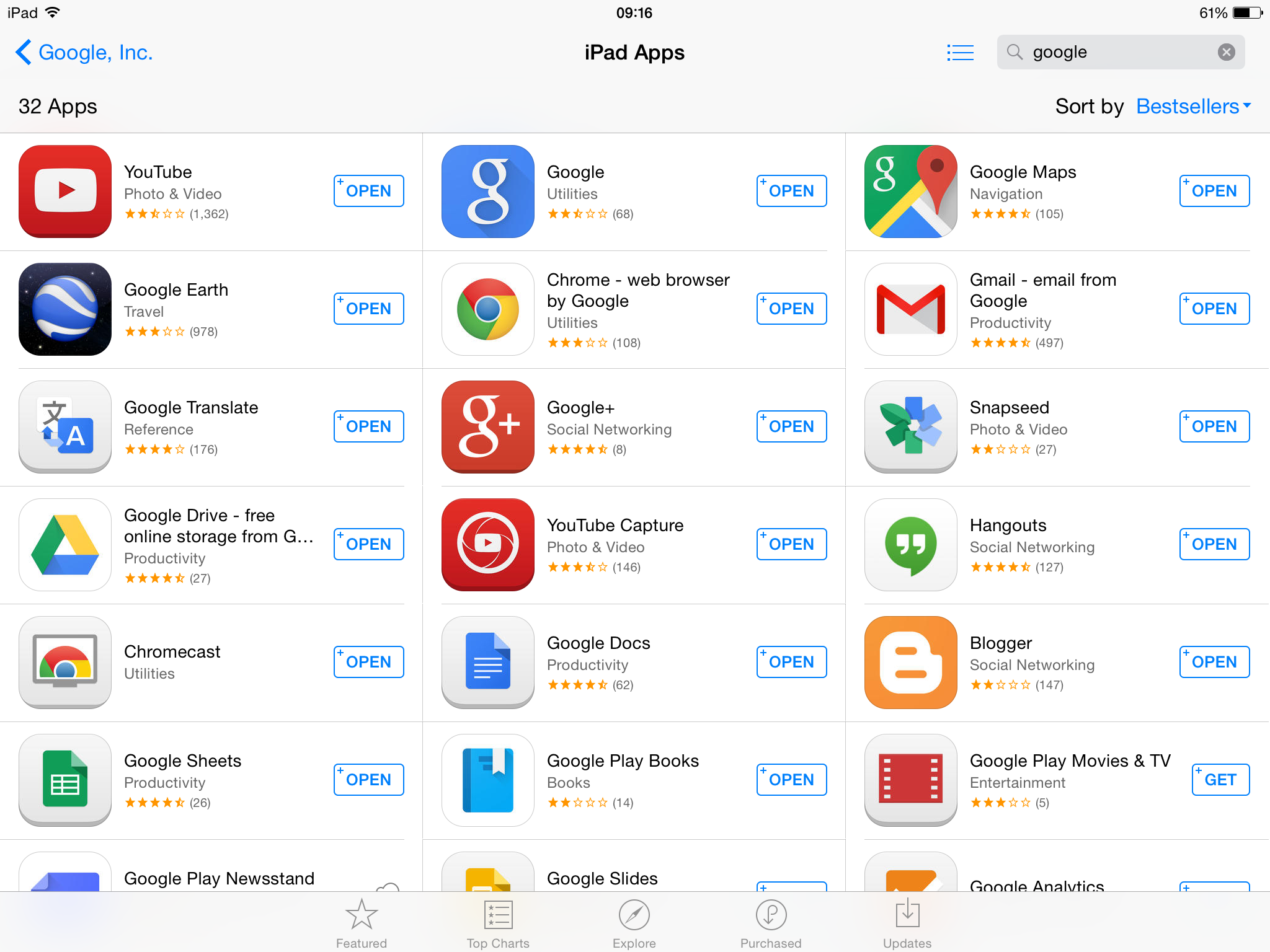 All the more reason for ensuring that your school is using Google Apps For Education (or GAFE as it is commonly referred to), I think. Let's not forget too, GAFE comes with unlimited Drive cloud storage space for its users! Couple this with the fact that Google Classroom offers an improving and already impressive number of options for students receiving assignments, turning them in, receiving formative or summative feedback from peers or teacher. Google has been changing their game and it's impressive.
They've been developing their bespoke Google Play store for education with curated App recommendations from educators too. The deployment options for Android tablets are improving. The number of killer educational Apps that were previously only available on iPad are increasingly now available on Android too. The question is, what do schools do now? And what about Chromebooks too? They, along with the Android tablets, pose a significant threat to Apple and their dominance with the iPad. Yes, the iPad is a superior device in many ways, and the MacBook Air is a quite simply beautiful piece of technology, but if you're looking to drive from A to B, a Ford Fiesta is just as good as a BMW 5 series. Isn't it?
I'll leave you to decide and think about it all. I'm firmly sitting on the fence because it isn't for me to decide. Either way, the landscape is changing, as it always does. Schools should always look to develop learning in their establishments in ways which take on board the viewpoints of all of their stakeholders balancing it of course against budget constraints. Apple for sure won't be happy for their dominance to change so I am super keen to find out what they have in store next! I think the competition is great for education and for learning. I just hope neither Google or Apple pull the rug out from underneath those schools so heavily invested in either technology.
I'd love to hear what you think in the comments.