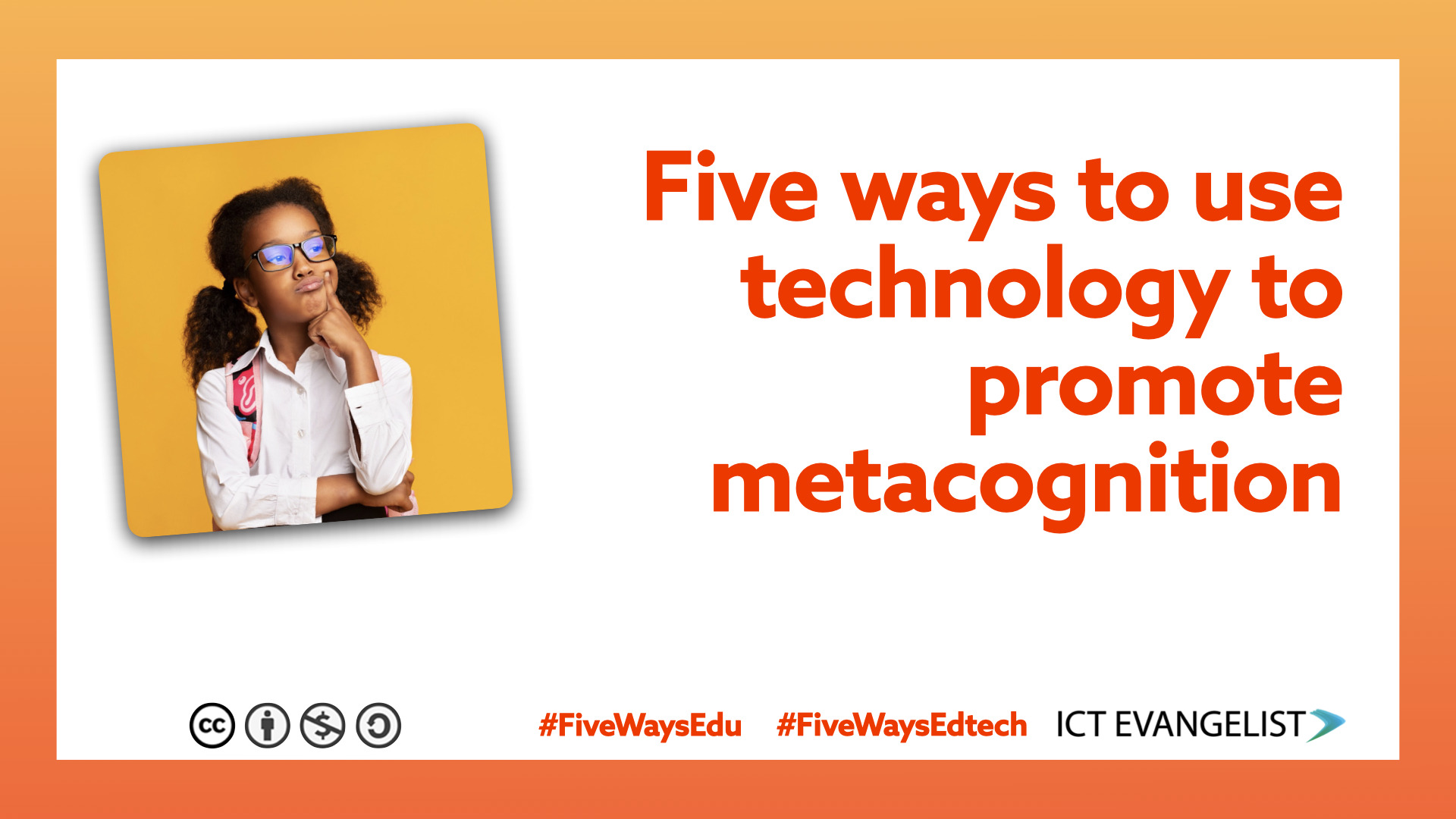 There are many ways in which technology can be used in the classroom to help with a wide variety of learning activities.
If there's one activity in the classroom that can have a big impact on learner progress, then promoting metacognition ticks all of the right boxes. I won't elaborate on that here in this post as if you didn't know this already you probably wouldn't have arrived at this blog post anyway.
If you'd like more on the topic, then check out the work of Hattie or why not check out the EEF's teaching and learning toolkit and other activities around metacognition.
For today though I thought I'd share five ways that technology can be used to support and promote metacognition in learners, and so here's today's infographic: