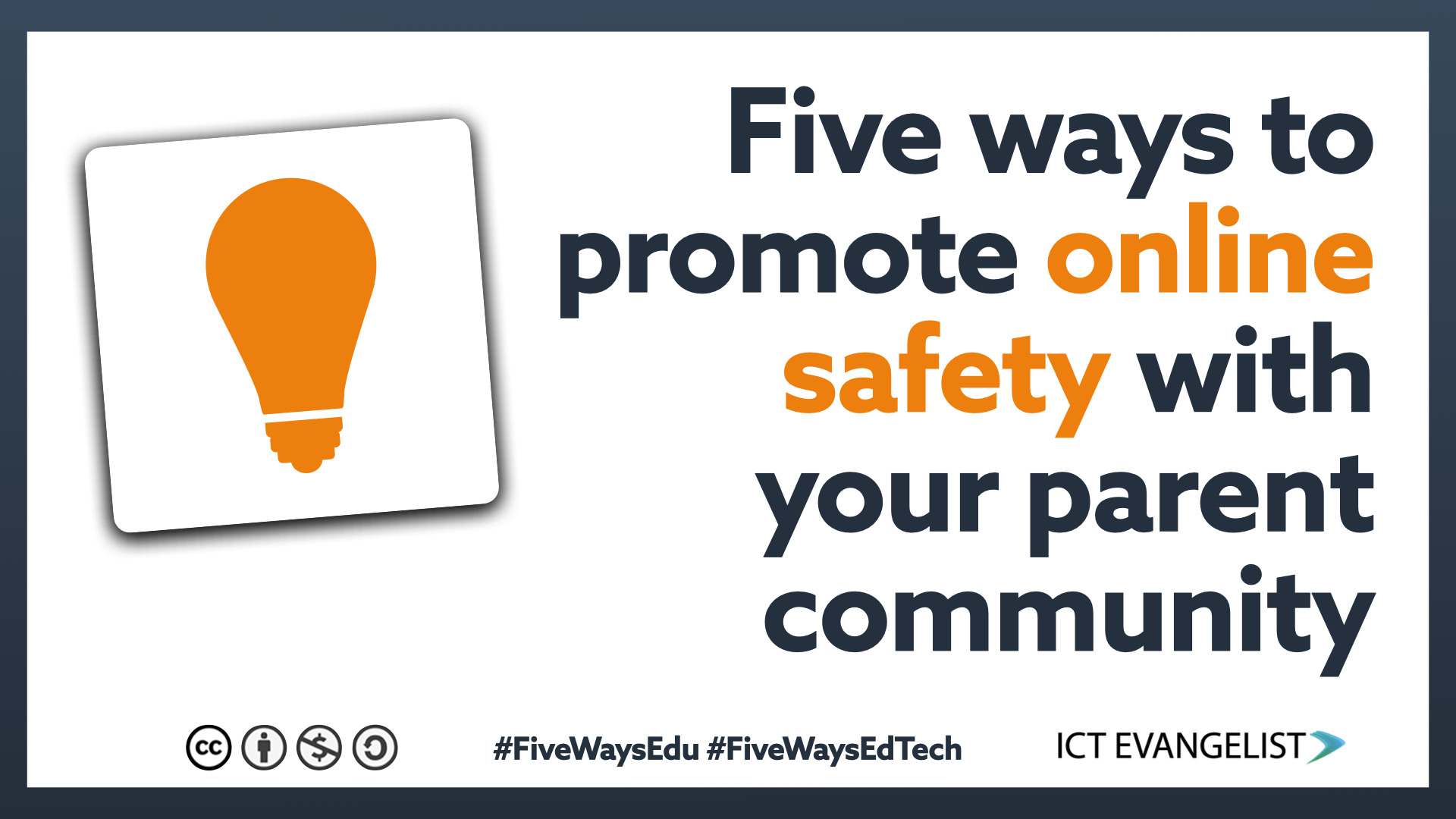 One of the great things about having your own blog upon which to write is that you are in complete control of what you can share there. Bleurgh, see? Love Mick Lynch! There's another. Solidarity with teachers! There's another!
I've really been enjoying the #FiveWaysEdu series and I've been really buoyed by some of the feedback such as this lovely tweet today:
Can't tell you how informative, inspirational and exciting these "Five Ways" posters are!! 👏 Love them! Thank you @ICTEvangelist#EdTech #ChatGPT #AIinEducation @nowpressplay #FiveWaysEdu https://t.co/X3MfGz6s5E

— Primary Teacher & Leader 🏳️‍🌈 (@wilkes_shake) January 17, 2023
A similar tweet from London-based Primary Headteacher, Amanda Wilson shared some things that she'd like me to cover, so with that in mind, today's post covers one of her suggested topics around five ways to promote and communicate online safety information with parents. Now there are far more ways than five that I could suggest, but I thought these would be some good starters to get you thinking. I'll also do a shameless plug for the latest Online Safety Guide from NetSupport that I've been working on the last few weeks which will be coming out very soon and features 30 pages of great up-to-date online safety information.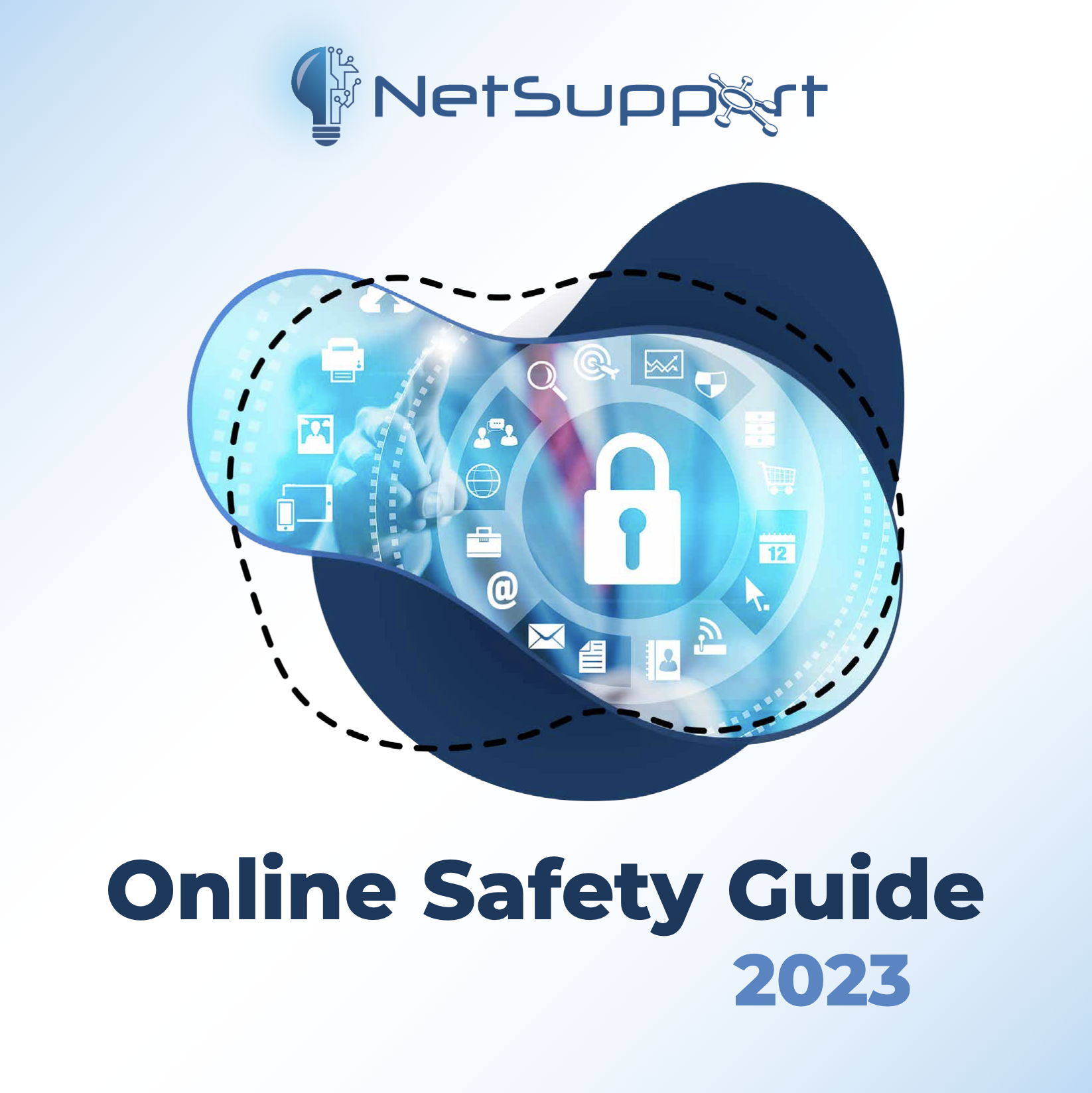 In the meantime, if you wanted a specific guide for parents, here's another guide that I wrote with colleagues last year specifically for parents which you can access for free and here's today's share for #FiveWaysEdu. I hope you find it useful.