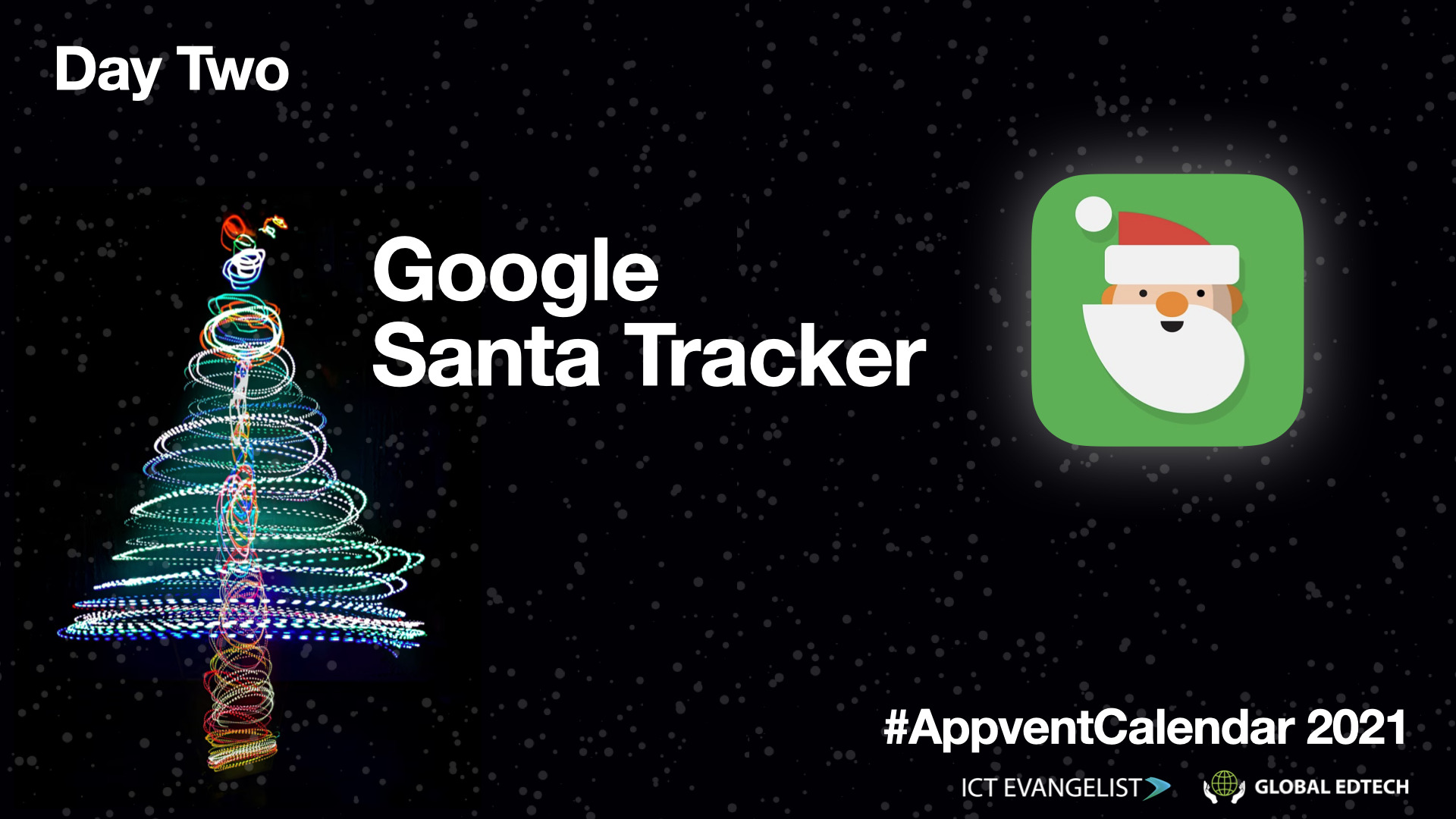 Welcome to Day 2 of the 2021 Appvent Calendar!
Today's entry is provided by Ronan Mc Nicholl, Head of Digital Learning at Berkhamsted Prep, ADE, MIEExpert and co-founder of Global Edtech.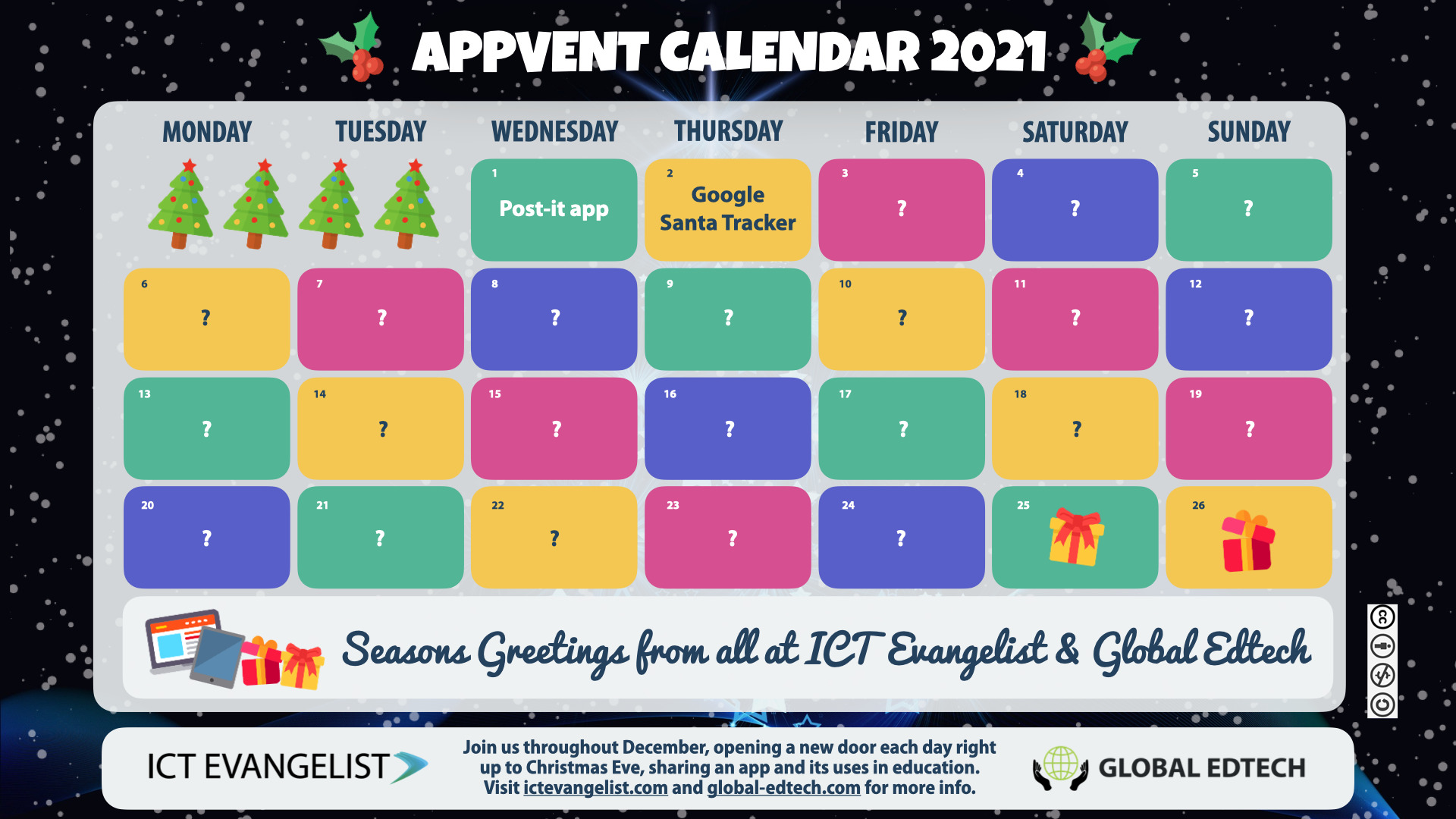 Today we will share the Santa Tracker from Google which is a free website that children can use to play fun and educational games throughout the month of December. 
Is Google Santa Tracker just an app to track Santa?
No! When I first heard of Google Santa Tracker from a student, I assumed it was just a website for tracking the big man on Christmas Eve.  It was only when the student insisted that I see the different activities and games on offer that I agreed to have a closer look.  I reluctantly agreed and approached said student, with the assumption that the site would consist of simple platform games and nothing else. 
I was pleasantly surprised to realise how wrong I was.  Yes of course there are some simple games for children to play but there are also some great brain teasers and activities where students can learn coding, an appreciation of other languages and problem-solving skills.  There is even a game to help students learn about AI.
The website was first launched in 2004 and the various games and activities in Santa's village can be accessed throughout the year. 
A good starting point for any teachers or parents would be the Family Guide: https://santatracker.google.com/familyguide.html
Can you share some standout educational games or activities?
Code Lab which consists of 14 stages is a good challenge for primary aged children.  It does start ridiculously easy (dragging two puzzle pieces together) but after a few levels it becomes a lot more challenging as you can use loops to solve puzzles that have repeating patterns.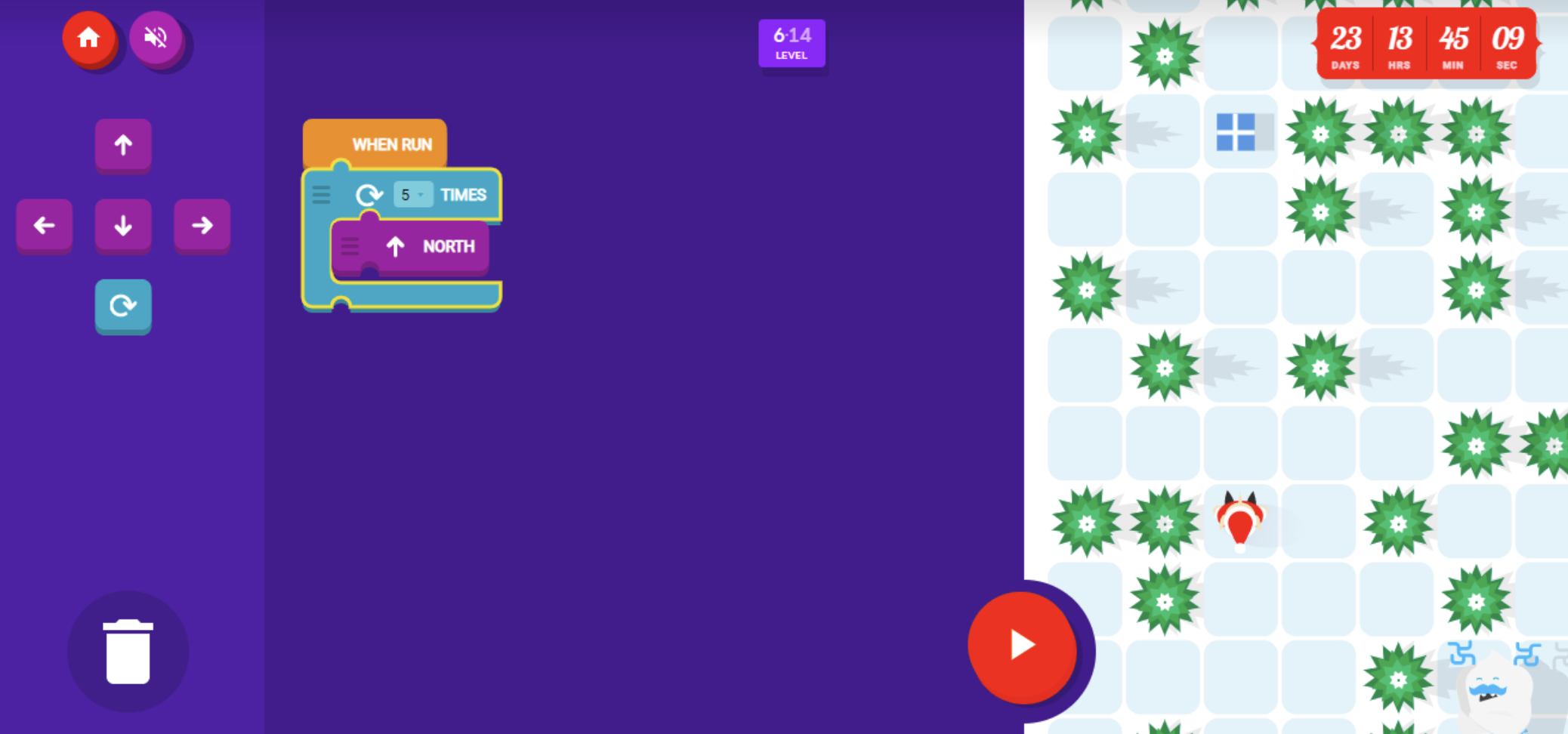 Quick Draw is a game in which users must draw something and then an artificial intelligence program attempts to guess what has been drawn.  Using a neural network, the AI software is supposed to get better at guessing what is being drawn with each iteration.  This provides a great way for students to learn about what AI means.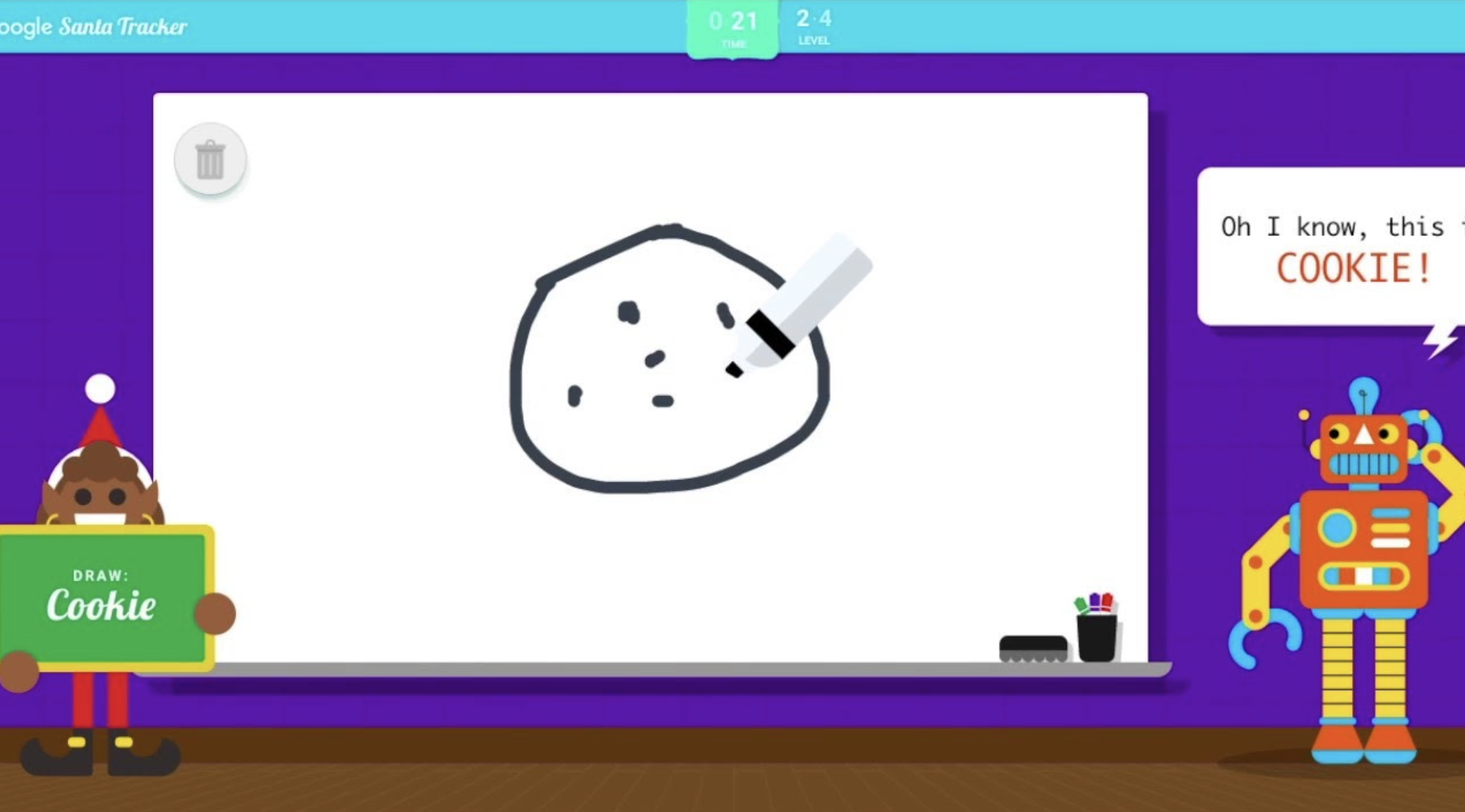 Present Bounce is a very addictive game that is probably more suitable for older students as several levels require good problem-solving skills.  The object of the game is to position the springs and conveyor belts in a way so that the present reaches a pot.  Try it…it's more challenging than it sounds!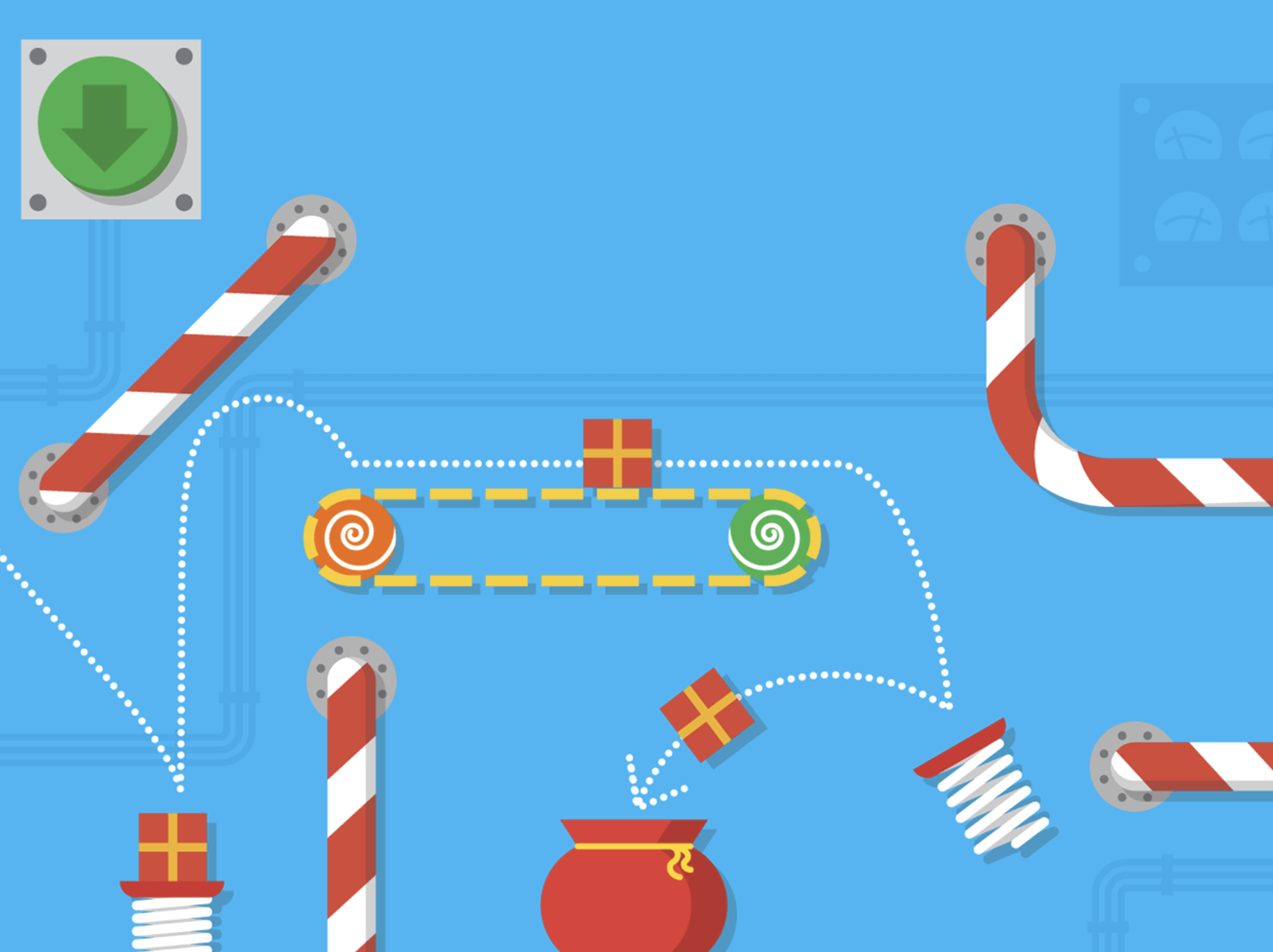 The final activity that I will select is Snowbox.  This can be a little tricky to navigate at first, but once you get the hang of the various rotation tools it becomes a fun 3D environment in which children can create all sorts of 3D ice-based models.  Once finished users can download an animated gif of their model. 

Are there any other activities that are worth a mention?
There are lots of other stories and games to choose from.  Younger children will have lots of fun with Santa Selfie and the various stories, such as Penguin Proof and Out Like A Light and Yule Log.  
I have also seen older students enjoy Gumball Tilt, Snowball Storm and Penguin Dash.
I think the great thing about this site is that the games cater for a wide age range and pupils of various levels and abilities.  If your students like music, then they will love Wrap Battle.  Children that enjoy art will love Santa's canvas. 
How can I access the site?
It really is as simple as browsing to this address https://santatracker.google.com/ and the website can then be accessed on any modern device. 
And what happens on the 24th?
On the 24th the actual Santa Tracker is unlocked so Santa can be tracked on his voyage around the world!