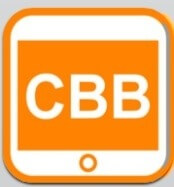 I've been searching for some time for an app which will allow me to create my own content and be able to publish it as an ePub. The benefits of being able to publish my own documents in to iBooks as resources for students that a media rich is something which I've wanted to be able to do. The problem I had was that whilst I'm an avid user of my iPad, I don't own a Mac (yet) and so without access to Pages on a Mac I was unable to complete this task, until now….
The competitively priced "Creative Book Builder app gives me oodles of options which can then be blended together to make my own ePub.
The app allows you to break down the different parts of your publication. It has links to Dropbox, so you can pull the different assets for your publication from different areas too.
So far I am very impressed. It would seem the only limitation now is my ability to find the time to write as much as I want to. I can see this though as a key player for me in getting rich resources out to my students with their iPads. Once I've made a decent publication I don't mind sharing I will post it up here.
Simple, effective, cheap and it works. Exactly what I was after (and certainly cheaper than buying a MacBook in the short term!)