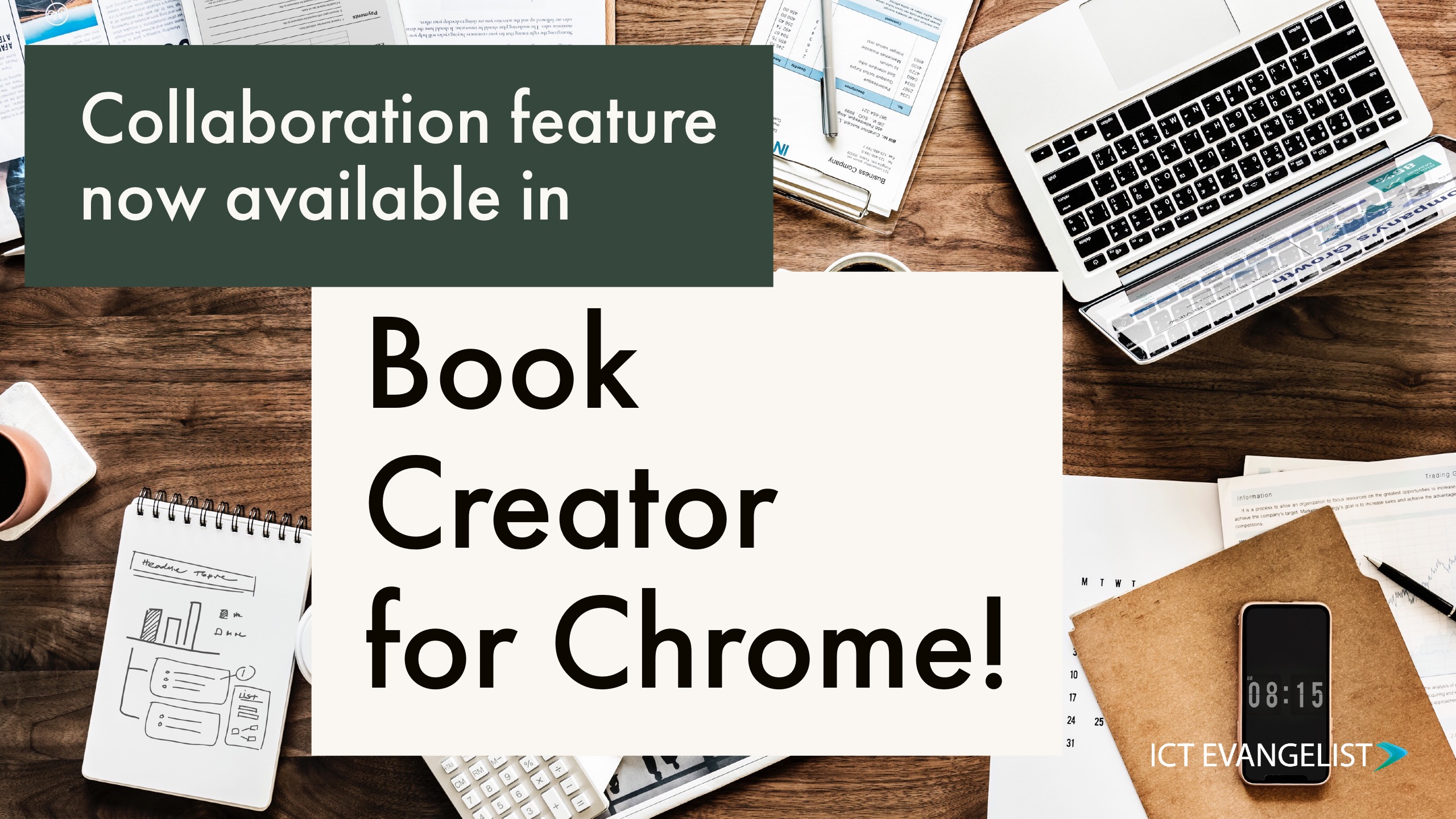 A quick search of my site will bring up a whole bunch of articles linked to the brilliant work that can be done with Book Creator. A long-time supporter of Book Creator, it has ranked highly on my list of essential tools for learning in the classroom. It has been my pleasure to work with Book Creator in a number of ways over the years, from presenting about Book Creator on the Google stand at BETT when they won the BETT Awards Educational App of the Year award, or the many #BookCreator chats I've hosted. It has always been a pleasure to work with them, not just because they're great guys but because their product makes a difference to classrooms.
How can I use Book Creator?
It is such a versatile app which wins on so many levels:
It has a low threshold for learning how to use it
It is hugely scalable in terms of the learning outcomes it can generate
It is just as useful as a learning tool to a pupil in Reception as it is to a student in Year 11
It can be used for peer assessment
It can be used as a learning journal or e-portfolio
It can be used to tell stories
It can be used to create exciting guides
It can be used for….. well….. pretty much most things, it is so versatile
… and NOW you can do live collaboration using Book Creator for Chrome.
For more information on how to use Book Creator, you can either check my resources here or visit the Book Creator website where they have lots of other PD materials.
Collaboration for learning
I have long-shared the benefits that using collaborative activities in the classroom can have when done well. Certainly, it is a huge win for faculties, senior leadership teams and the whole school. In the same way, it can have some big benefits in the classroom too. The benefits of collaboration using Google Suite tools such as Google Docs, Sheets and Slides are well documented and there are many ways in which you could design some brilliant instructional and developmental resources using Book Creator in your classroom too. You could easily use this feature for:
peer assessment
audio feedback
group book creation
teamwork exercises
parental engagement
revision guides (by you, or them or both!)
Like many of these things the opportunities are pretty endless – I can't want to learn how teachers are using this new feature in their classrooms.
Real-time collaboration in Book Creator for Chrome
Real-time collaboration in Book Creator is a paid for feature available to anyone who has a plan which allows for 180-1000 books.
In order for collaboration to work in your book, if you have a subscription, simply click on the share icon just under your book on your bookshelf and select the 'collaborate' option. Please note, you do need to be in a shared library in order for this to work.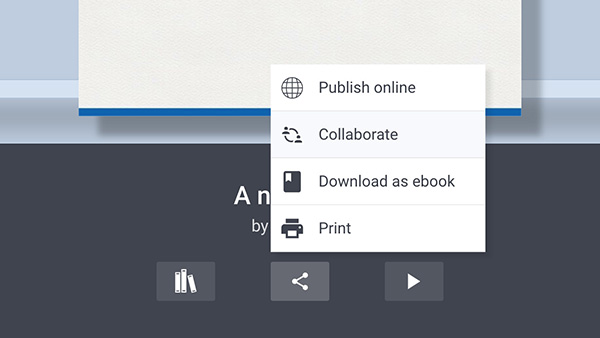 So there you have it. Why not check it out. I've had a go whilst beta testing and it is pretty slick. I've been repeatedly impressed with Dan and Dan's work over the years in their development of Book Creator and if you're a user of Book Creator in your classroom I bet you have been too. If you haven't tried it yourself, why not sign up for a free trial and during that time try out the collaboration features too. I think you'll be as impressed as I am!