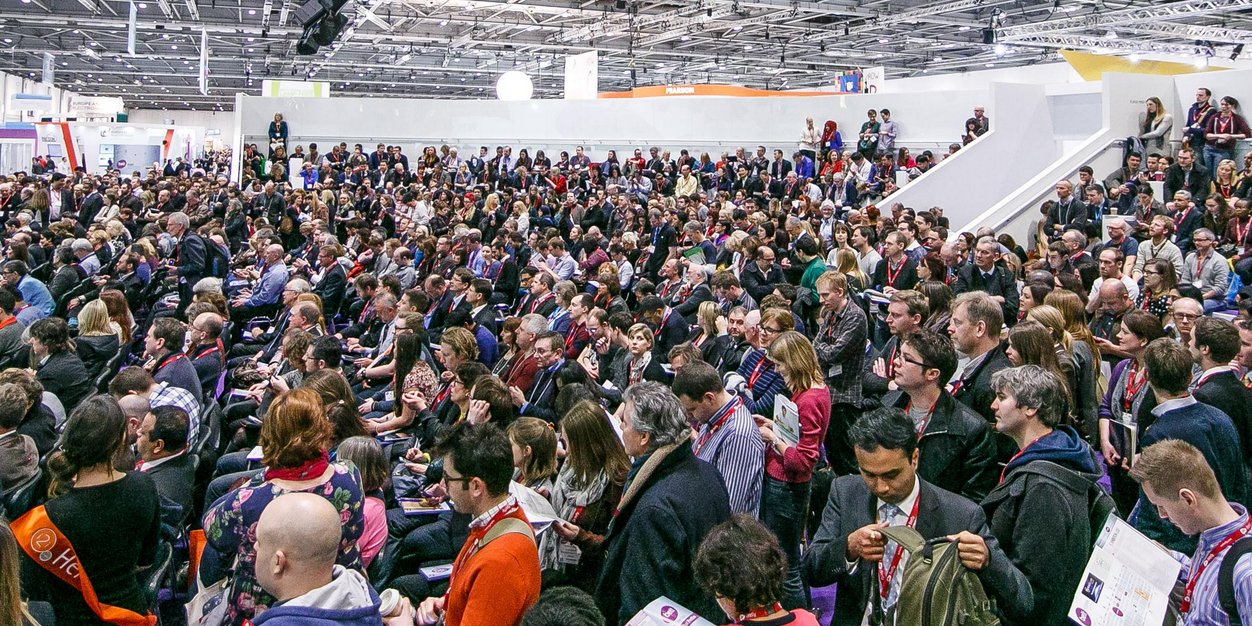 I love the Bett Show. When I first attended well over a decade ago I wasn't that engaged. It was all companies trying to sell me things and it wasn't really anything that was special for me. Nowadays it's a completely different story…
There are learn live theatres with seminars, discussion panels, , Teachmeet Takeovers, talks from some of the worlds biggest movers and shakers in the education world. It is brilliant. Of course too there's the world's biggest Teachmeet with the Teachmeet Bett (which has already sold out!) that is a must attend, if you can.
My favourite part about it is the networking and learning that now takes place there and it is so refreshing that much of it is focused upon teaching and learning.
I've met so many amazing people through attending Bett as a fair number of readers of my blog will know as many of you are people I've met there. Yes, you! And if we haven't met yet – maybe I'll see you there?

I'm really pleased to be attending on Friday 23rd January for the day and I thought I'd share where I'll be, what I'm doing, in case you wanted to come along to any of the sessions I'm involved in.
| | | |
| --- | --- | --- |
| When | What | Where |
| 10.30 – 11.00 | Learning with Technology in 2015 | Gallery Suite 13 |
| 11.00 – 11.30 | UKEdchat | RM Stand |
| 12.15 – 12.35 | How can technology enhance collaborative learning? | BETT Futures Theatre |
| 1400 – 1430 | Creative tools to give your classrooms a learning boost! | BrainPOP stand |
| 1500 – 1530 | Digital Leaders chat on #BettChat LIVE | Hub 1 (opposite secondary Learn Live theatre) |
| 1600 – 1620 | The Power of Book Creator | Google stand |
| 1645 – 1715 | Pedagogy & Technology | Learn Live HE / FE |
I know that a number of Twitter colleagues, particularly those who tweet on the weekly #DLChat event are bringing some digital leaders to Bett too. If you are around on the Friday and would like to join me for a discussion about Digital Leaders and get involved with this, I'd *LOVE* to see you there. If you'd like to meet up and say hello, I'd love to see you while I'm there.
For a great guide to Bett 2015, you might like to check the #UKEdChat guide to Bett which you can access for free here or request a printed copy here.