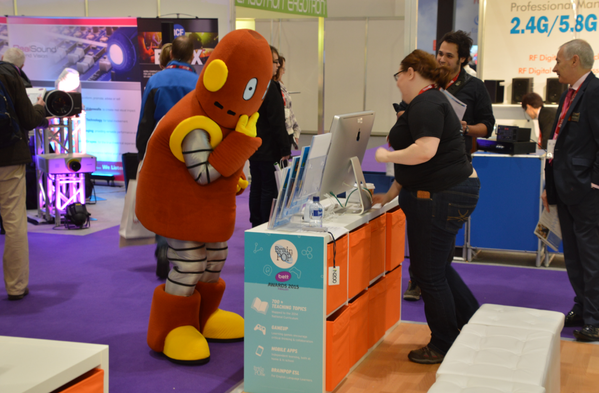 The TMTakeOvers were my first ever opportunity to present at Bett 5 or so years ago and for that I'll always be very grateful. With that in mind, for me it was a real delight to catch up with their CEO Chris Bradford from BrainPOP UK on the BrainPOP stand and do another TMTakeOver.
If you'd like some ideas for how you can use BrainPOP in your classroom, particularly during tutor time, they did a case study on some of our work at Clevedon school a few years ago which can be found here.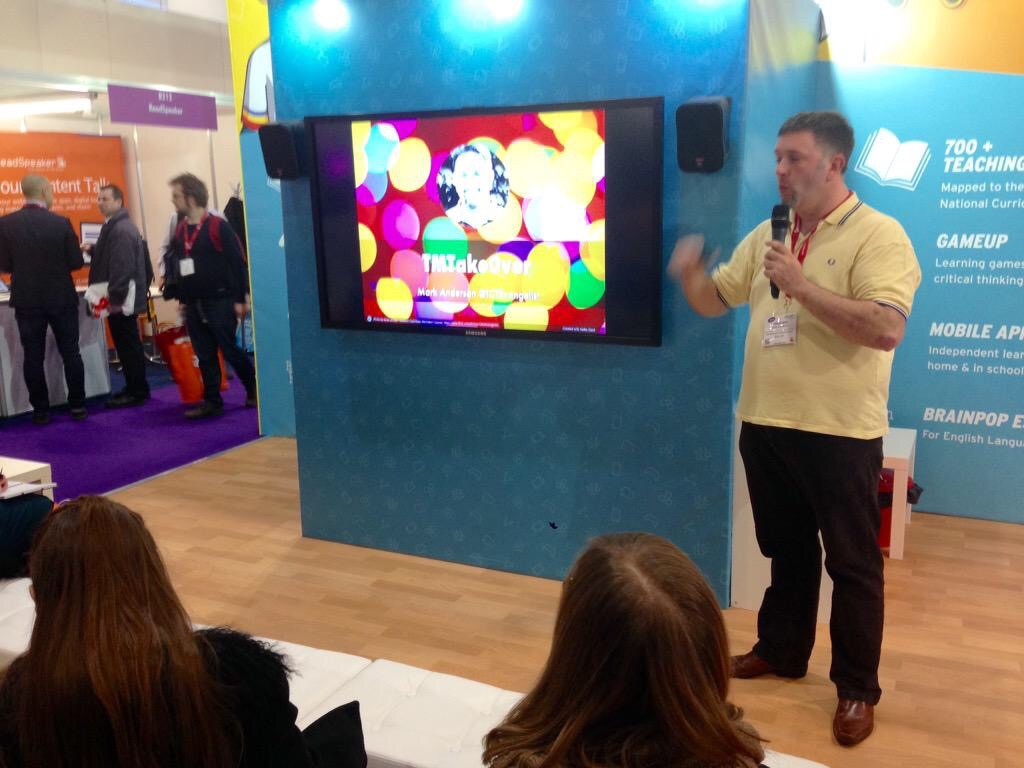 My TMTakeover presentation was on 'creative tools to give your classroom a learning boost'.
Thanks to those that came along to the TMTakeover and a big thanks too to @ianaddison for organising. It was a real pleasure to meet up with Ian over the two days and then catch him presenting on Saturday too.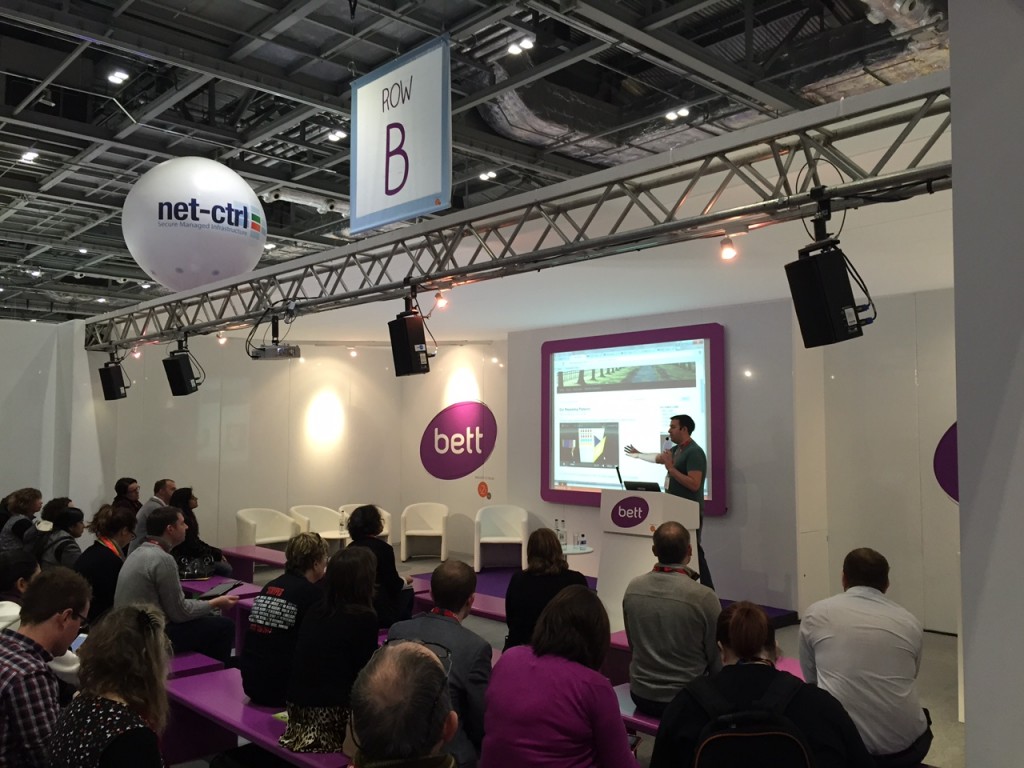 If you're looking for great ideas on using technology in Primary – he knows his stuff! Find out more by following him on Twitter. and visiting his site here.
Featured image taken by @ICTMagic and found here.