Welcome to day 21 of the 2021 Appvent Calendar. It's been so much fun sharing all of these amazing tools each day across the month so far. With Google featuring twice already on the calendar, it's great to share again the awe and wonder of human history in the arts and within our cultures with the sharing of this amazing free app. Thanks to Gustavo Calderón De Anda for suggesting it!
Recently, the Arts has been in the spotlight of thousands of classrooms around the world, since they allow teachers to develop the so-called 'soft skills'. 
Competencies like creativity, empathy, and resilience are so important in the 4th industrial revolution since they allow us to differentiate ourselves from machines, automation, and AI. 
However, teaching Arts, not as a tool for creation, but as an esthetical appreciation of human life, is not an easy task. 
I am a Computer Science Teacher, so you will probably think this subject is far away from Arts; however, teaching Arts to my students has allowed me to awaken in them different interests related to the merge of Arts and Technology, or the way Arts can help us to develop human-centred products and technologies.
I am a huge fanatic of Arts, especially painting and performances, even though I do not consider myself an artist, I think the opposite. I was introduced to Google Arts & Culture during an ISTE Conference in the US, and it allowed me to discover a world of possibilities to work with my students. 
The idea of Google Arts and Culture App is, as its own creators mention:
"We work with cultural institutions and artists around the world. Together, our mission is to preserve and bring the world's art and culture online so it's accessible to anyone, anywhere".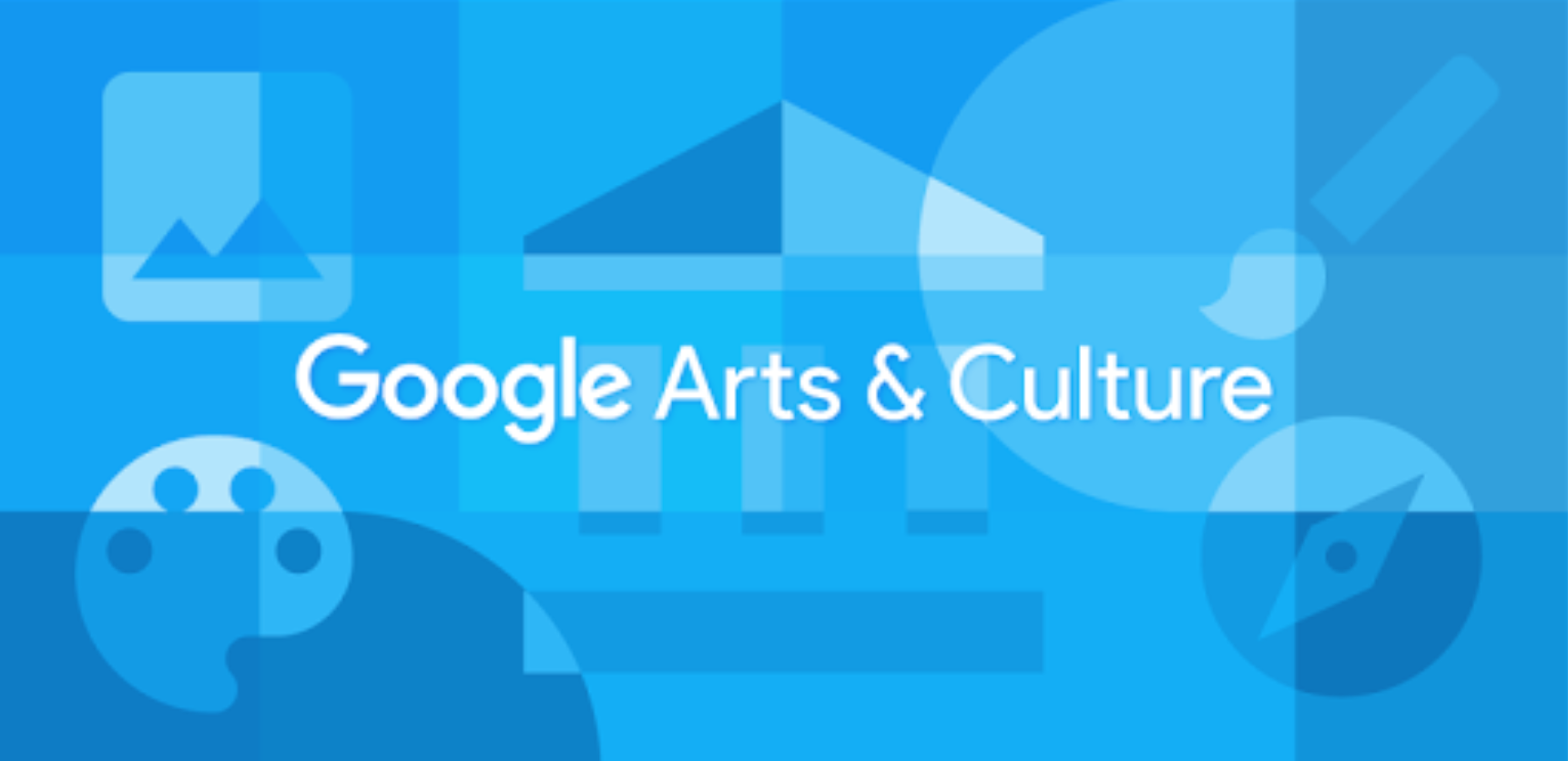 Google Arts and Culture is web-based and can be found here or as an app on iOS and Android devices.
The purpose of this article is to show you what Google Arts and Culture can do, as well as to share some ideas that I have implemented with my students, hoping this could be a spark of inspiration for you with your class, regardless of the subject you are teaching right now. Remember that Art allows us to discover ourselves as human beings.
For the purpose of this resource I will focus on the camera function, which you can access by tapping on the camera icon:
The possibilities after pressing the camera icon and some examples on how I use them in class
1. Pet portraits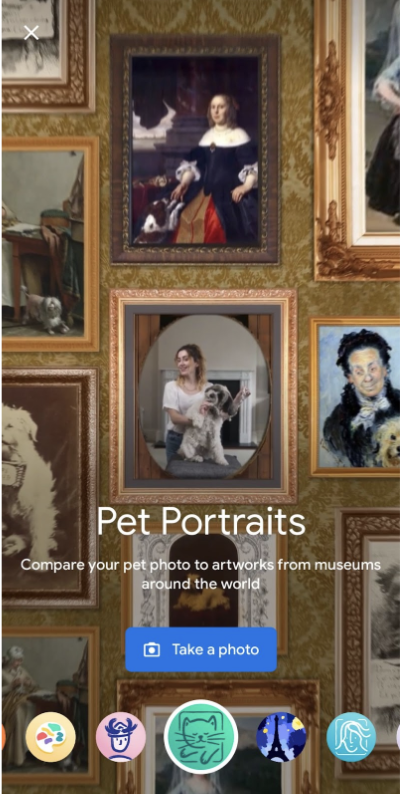 Your students will love this feature. It allows you to compare your pet photo to those pets in artworks from museums around the world.
In my Computer Science class, I have used this to explain the fundamentals of Machine Learning and how these algorithms are trained to recognize patterns.
2. Art Projector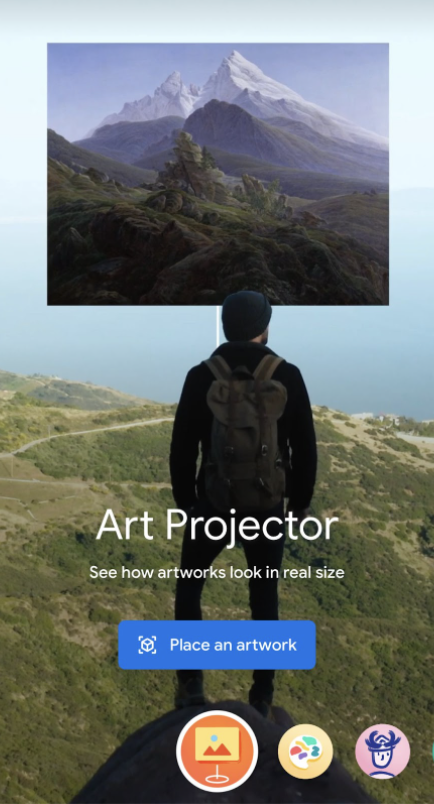 This option allows you to 'place' some masterpieces in any place where you point your camera.
I used this feature to take my students on a virtual visit to their own Museum at Home. I also have used this to teach about the different Art movements and at the same time, they learned about AR.
3. Color Palette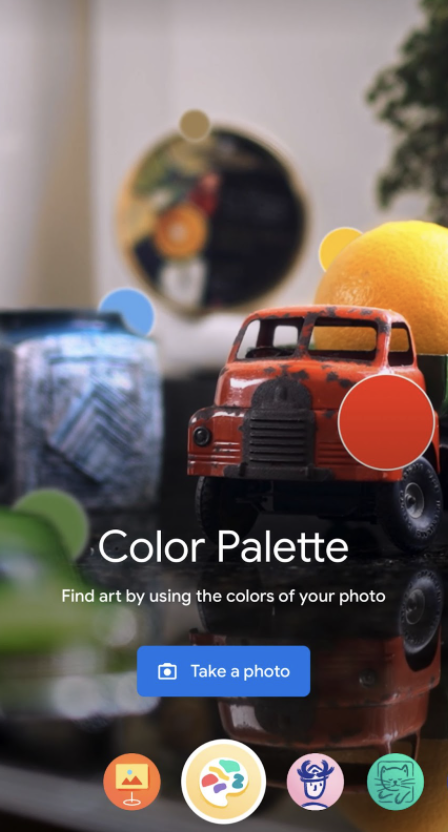 This feature allows you to take a picture, then, identify the picture's palette, and finally, find artworks by using its colours.
I remember, I used this to teach, first, about natural colour pigments, then mixing basic colours in order to obtain new ones. Finally, I taught about the difference that exists between getting colours by mixing pigments, and by mixing light in a screen, as well as the RGB code to encode colour images.
4. Art Selfie
Finally, I would like to share the Art Selfie feature, which allows users to discover art portraits that look like you.
Use this to explain patterns and the fundamentals of facial recognition. 
To sum up 
Overall, Google Arts and Culture was a great app to introduce Arts in an immersive and interactive way in my classroom.  This app shows the benefits of the Arts and Technology intersection. Students will love working with emergent technologies that are embedded in this app, such as Augmented Reality and Machine Learning.
Other features of this app also include:
Guided virtual visits in some of the most famous museums around the world

Playing games to learn about artwork, art movements, and artists

More than 100,000 artworks and interpretation