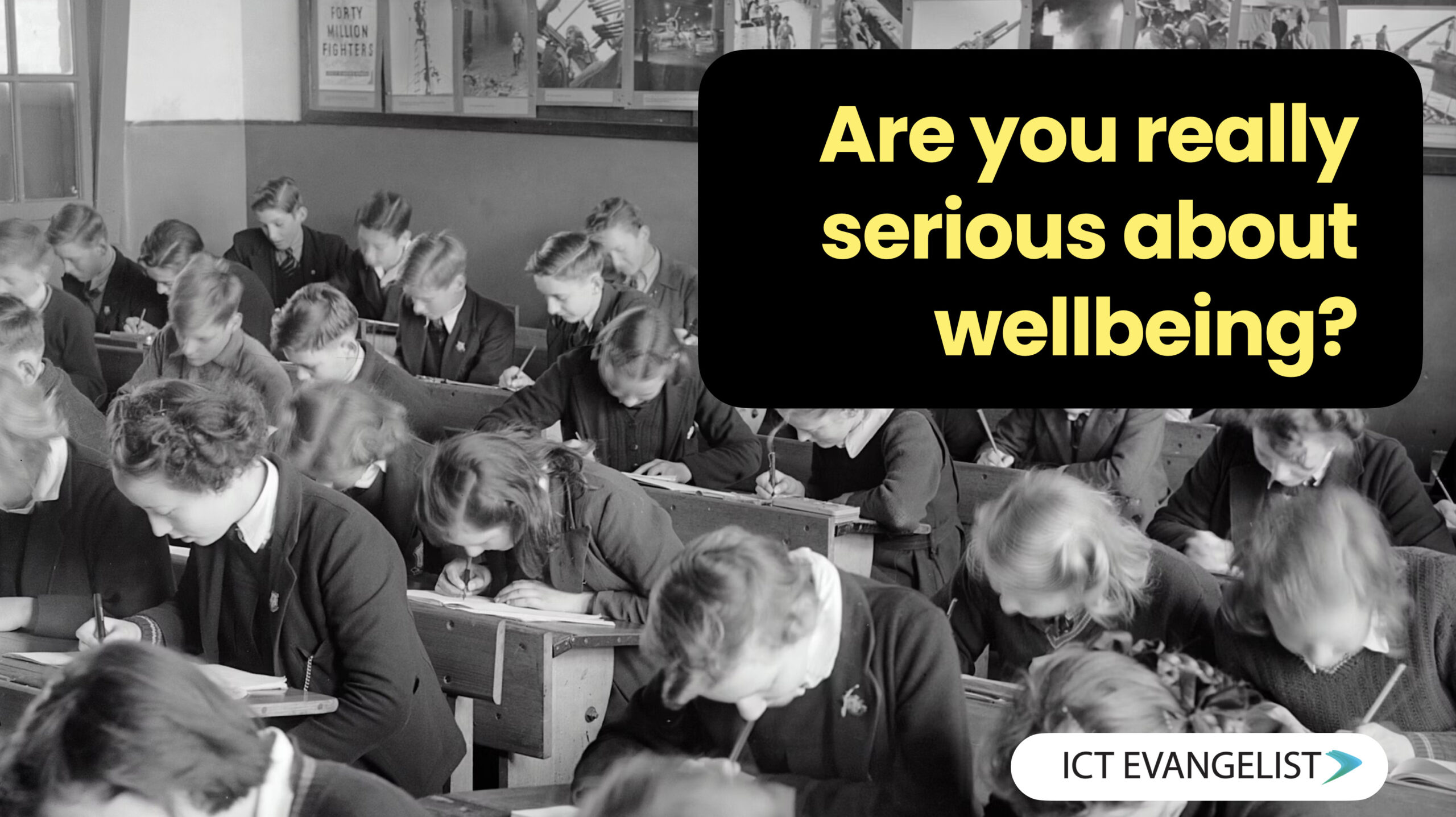 I'm thrilled to share that one of my latest clients is the fabulous youHQ for Schools, a whole-school wellbeing platform that provides students, teachers, and parents with the resources they need to thrive.
I've been passionate about using technology in positive ways in education for a long time, and I believe that youHQ is a leading example of how technology can be used to support student wellbeing.
I first learned about youHQ when hosting an episode of the #CheckItOutShow last year:
As you'll learn when watching the video above, youHQ provides a range of resources that can help students to thrive, including mindfulness exercises, breathing techniques, guided meditations, mood-tracking tools, and goal-setting tools, all of which can be monitored, tracked and supported with interventions. In addition to these resources, youHQ also provides a range of support for teachers and parents.
Winner of the #KidsJudgeBett award this year at #Bett23, I'm delighted to be working with youHQ. I see their platform as a game-changer for schools. It provides students with the tools they need to manage their mental health and support their positive development, whilst giving teachers the resources they need to create a positive learning environment and best support their learners and what better way to recognise that than by winning the Kids Judge Bett competition organised by Katy Potts? 
Why youHQ? 
YouHQ for Schools has a number of features that make it a valuable tool for schools, including:
Well-being surveys: youHQ for Schools offers a range of validated well-being surveys that can be used to track pupil wellbeing over time. Teachers tell youHQ that these surveys are super-useful at helping identify those "hidden students" who don't naturally speak up but who do feel happy at sharing using the platform.

Personal development: the values-based goal-setting and bespoke learning hub built within youHQ are superb portals that inspire and engage students to develop and succeed at their own personal goals

Mood indicator tool:  youHQ for Schools offers a mood indicator tool that can be used to track the mood of pupils on a daily basis. This tool can be used to identify changes in mood that may indicate a need for support.

FOCUS feature: The FOCUS feature in YouHQ for Schools allows schools to identify and offer extra support to pupils who might need it. This feature can be used to send targeted messages to pupils, provide them with resources, and connect them with support services.

Reporting and analysis: youHQ for Schools provides schools with a range of reports and analyses that can be used to track and demonstrate impact. These reports can be used to show how the school supports pupil well-being and identify areas where further improvement is needed. Additionally, if safeguarding issues are highlighted then youHQ links directly into your central safeguarding record, such as CPOMS to help keep everything up-to-date, as you would expect.
I'm confident that our partnership will help to raise awareness of YouHQ and its mission, and I'm excited to see the impact that we can have on the lives of students and schools.
Jez Belas, YouHQ co-founder shared:
"We're delighted to have Mark on board," said Jez Belas, youHQ co-founder. "He's a true leader in the edtech space, and his passion for student wellbeing is contagious. We're confident that he'll help us to make a real difference in the lives of students and schools."
I'm excited to see the impact that youHQ for Schools is having on the lives of students and schools and I'm looking forward to working with them on their mission to help even more teachers and importantly, pupils and students, improve and support their wellbeing. You can learn more about youHQ by visiting their site here: https://www.youhq.co.uk/