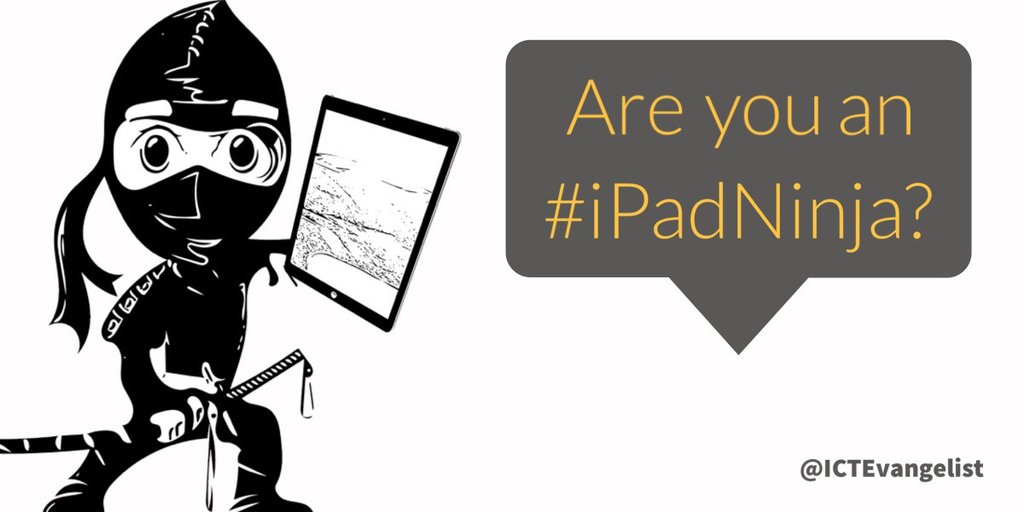 So are you an iPadNinja?
Today at the TeachTechPlay conference in Melbourne I delivered a workshop looking at some of the great features of iPad. These features are the things that can make your life easier, speed up processes and link to making your iPad an even more user-friendly device than you might have thought of previously.
We covered lots of hints and tips including:
Making amazing use of the Notes app
How to use AudioCopy
How to use shortcut expressions to type longer messages (such as the example below):
I am loving the Ipad Ninja Session @ictevangelist #TTPlay

— Nicole McGrath (@Namcgrath) April 7, 2016
The session was loosely based around my post on 'ten things everyone should know about their iPad' and so these ideas were included in the session too.
Prior to the session I also asked Twitter for their #iPadNinja tips too and thank you to the many people who replied. I Storified the responses and these can be found below too.
Don't forget that an #iPadNinja moves in mysterious ways!
Here is that Storify with loads more #iPadNinja tips and tricks for your pleasure. Check them out, use your iPad better and WOW your colleagues and students with your ninja skills too!