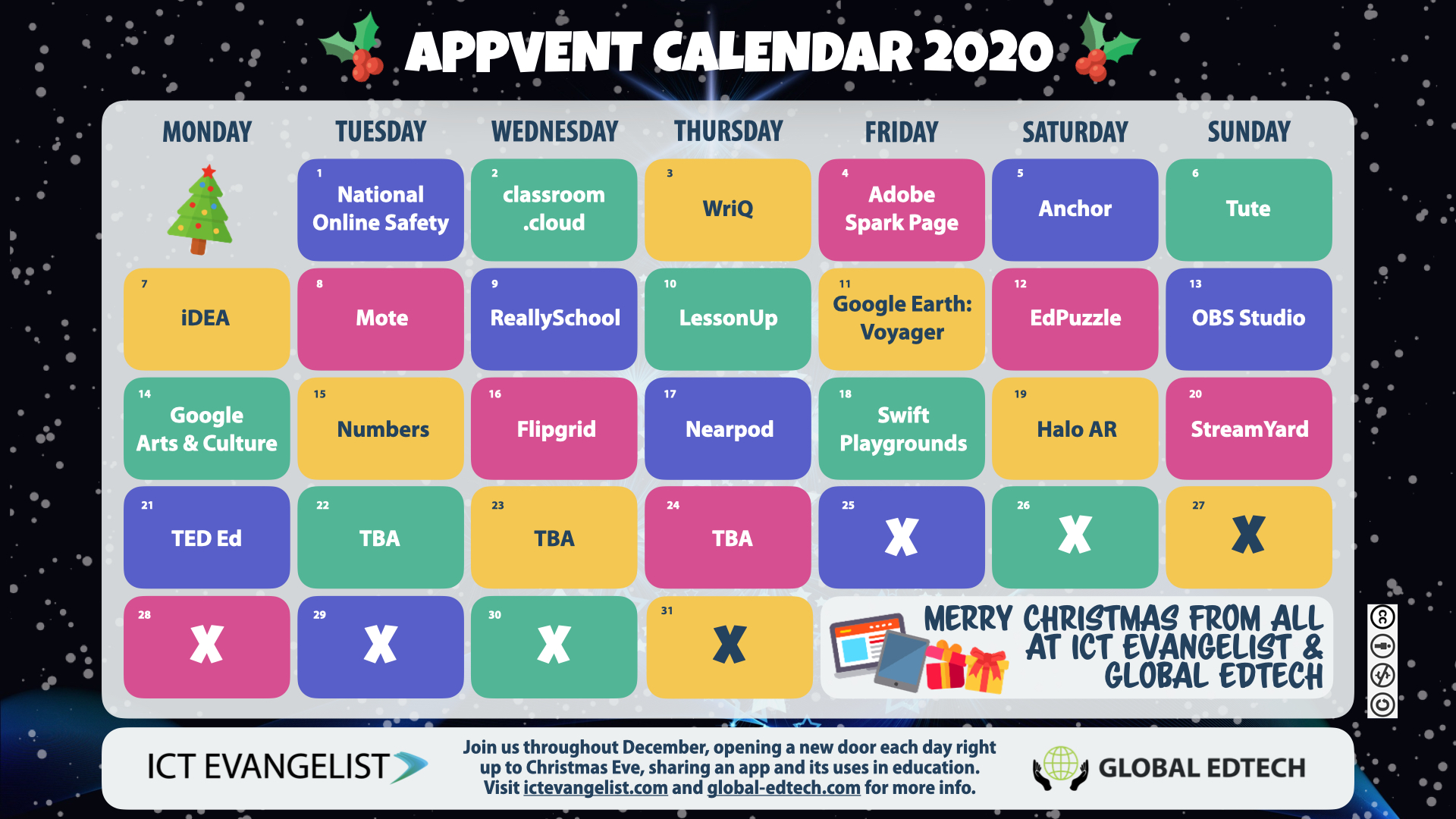 Welcome to Day Twenty One of the 2020 Appvent Calendar!
Today's entry on the calendar has been made by Global Edtech author, Luc Piaton. You can find Luc on Twitter here.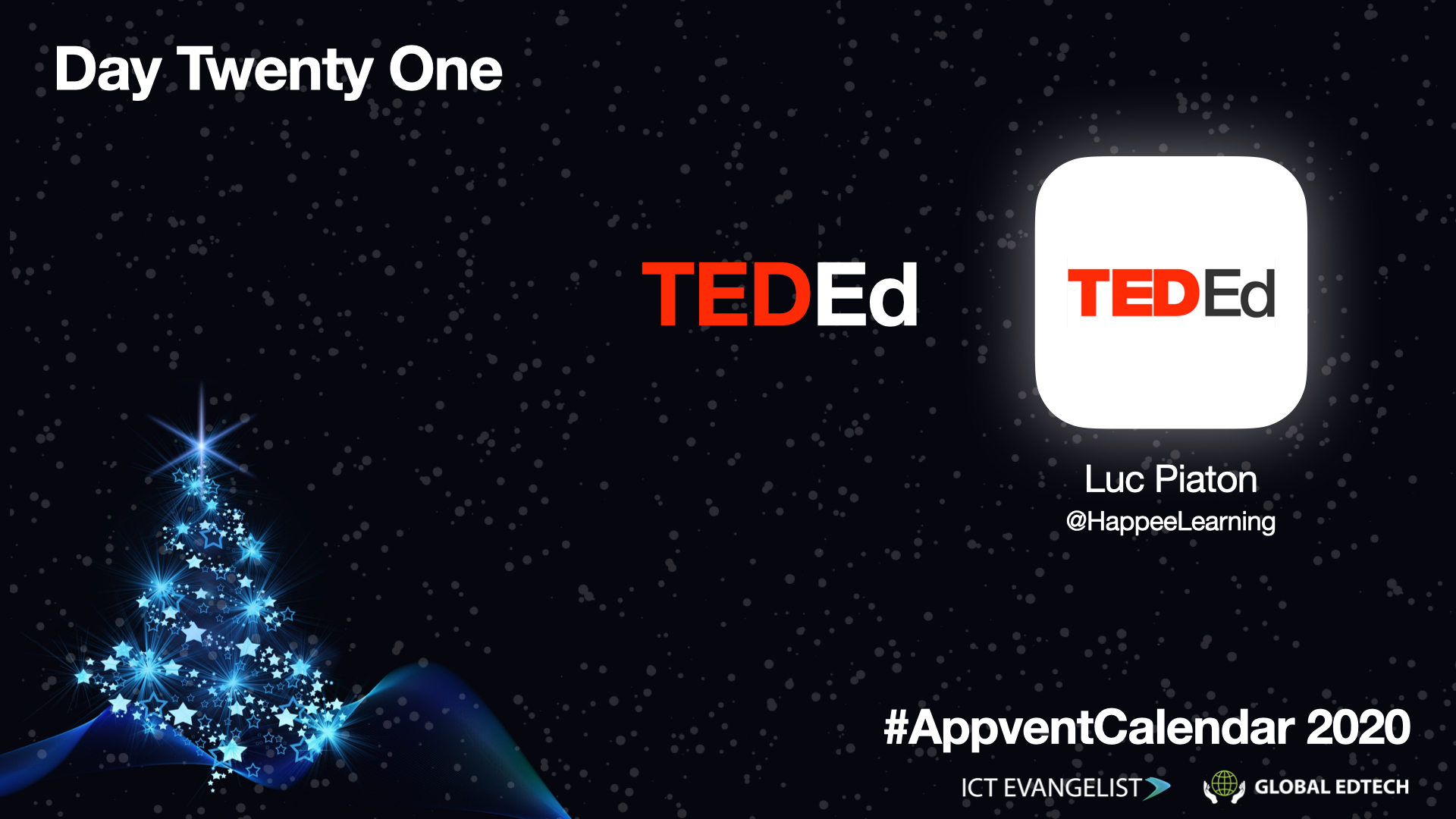 To flip or not to flip that is the question? My TEDEd experience
Many video resources already exist on the Internet, especially on YouTube. The question is… how can we reuse them? One option could be to create a quiz, though there are many more possibilities.
Today I'm going to show you how to use a free quiz tool TEDEd to create an entire educational environment from an existing Youtube video.
Obviously, this also works with a resource that you have created yourself. 
I should point out that the tool is free. Teachers and educators, go for it, you won't regret it!
After creating your account at https://ed.ted.com/ all you have to do is roam Youtube to find the rare gem that will answer your chosen topic.
For my part, I chose a funny and educational video on the flipped classroom. From there I propose a lesson that highlights the differences between the traditional class and the flipped class. And you know me with a touch of fun and humour!
The lesson takes place in 3 main steps.
Let's go!
Step 1: Watch:
The student watches the video at his own pace and can take breaks. In short, they choose their rhythm: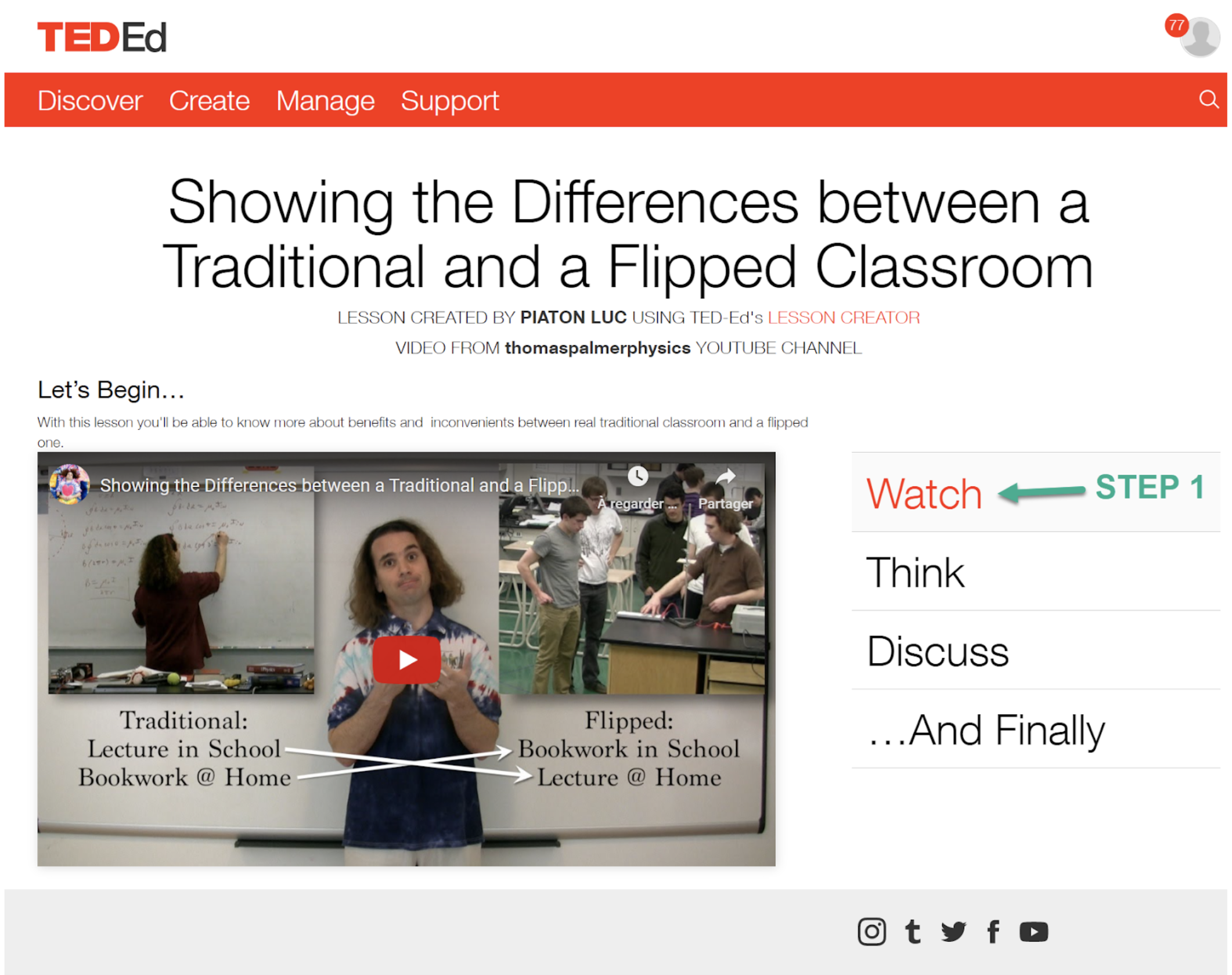 Step 2: Think:
This is where the real fun begins. The teacher can create unique or multiple-choice questions. The added value is only in case of a wrong answer being provided. The student will get a hint as the video restarts at the targeted location and after a second viewing, he can try it a second time.
The image below shows how it looks. I have intentionally used humour to match the funny tone of the video. And also because I can't help myself either 😊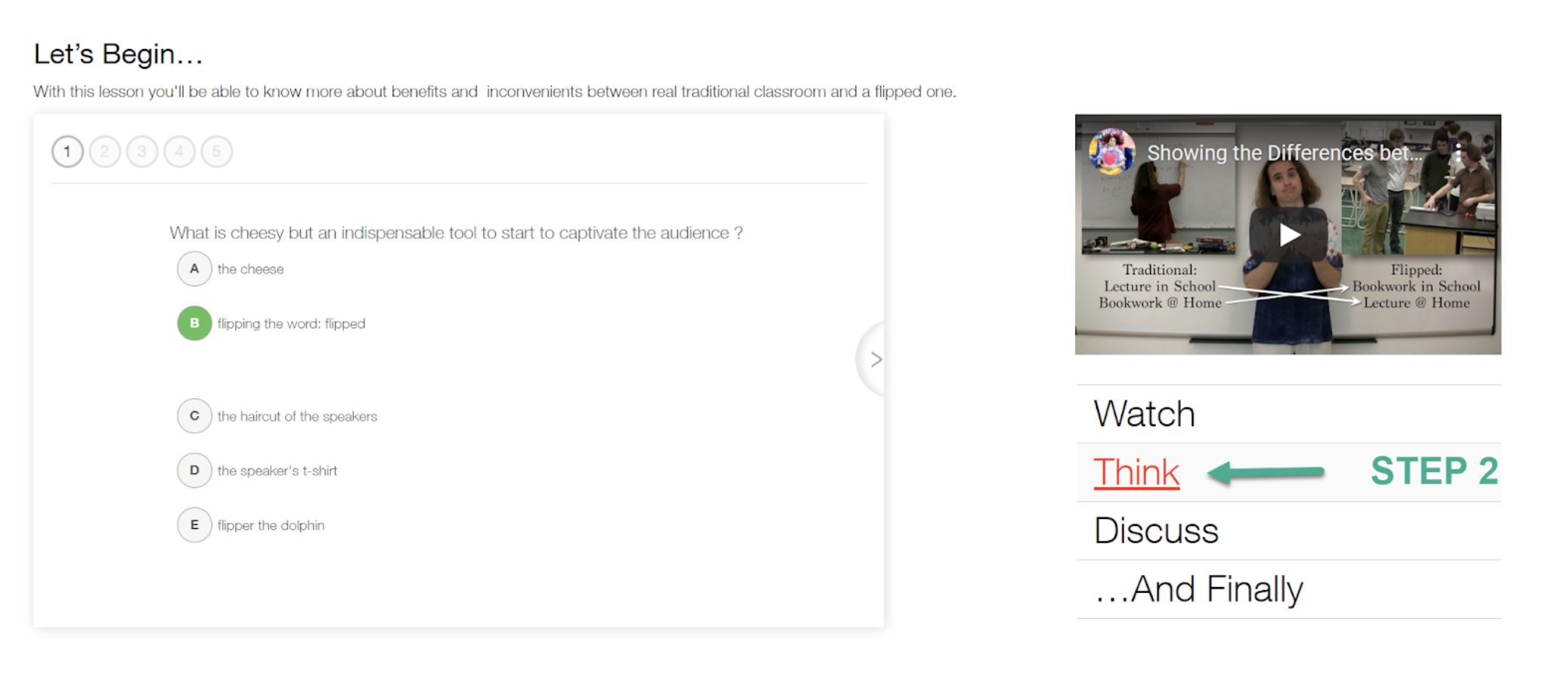 Step 3: Discuss:
As on a collaborative forum, the student answers a guided question and can read the answers provided by other students before and make his contribution. It can also be an open question. The whole point is to open up a sense of reflection around the subject.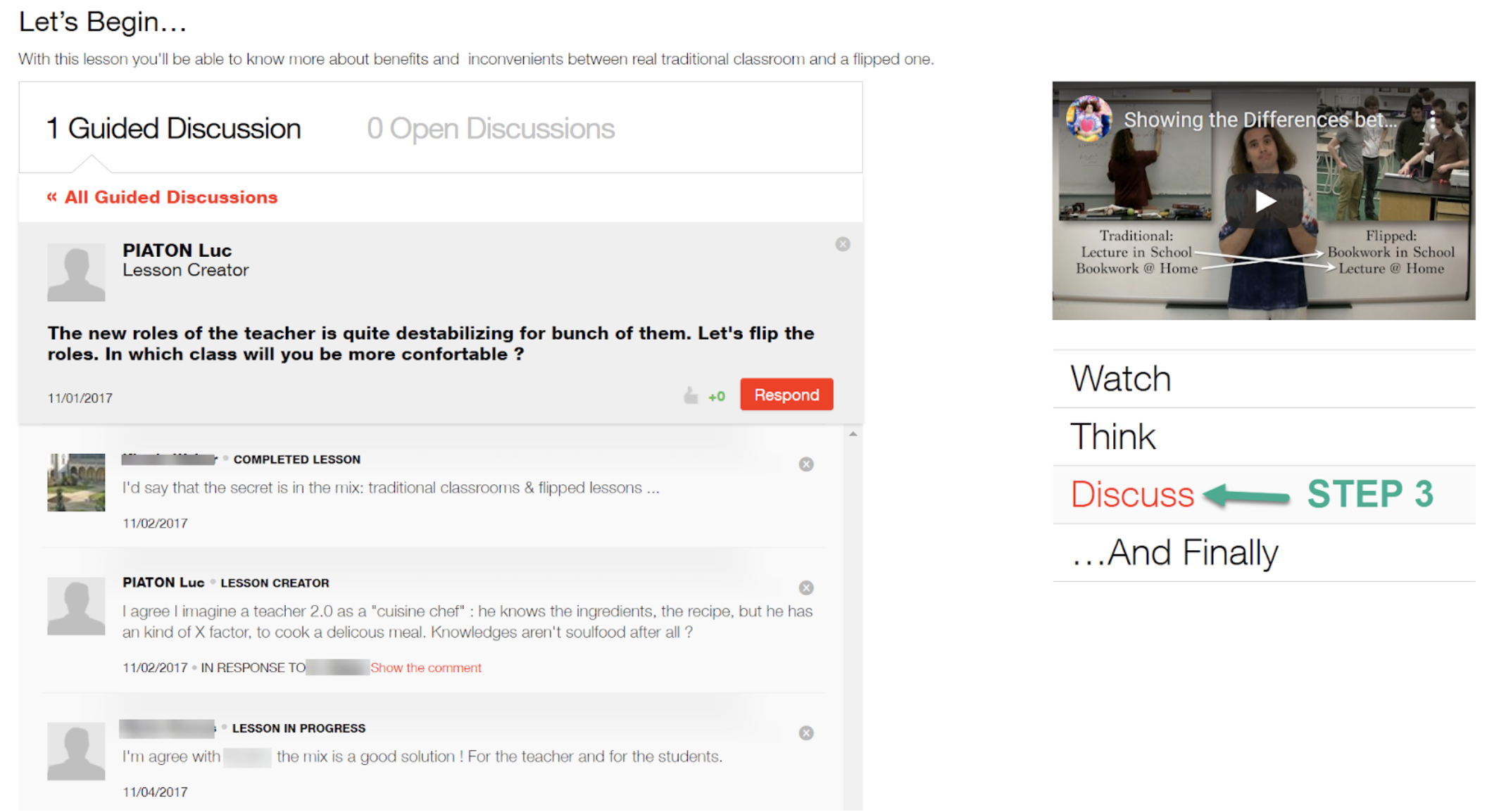 All you have to do is to share the lesson's link. It's simple, clean and neat.
As a teacher, you will be able to view the results of your students' quizzes and interactions.
I have been convinced of the value of this tool since 2017 and I think you'll love it too.
Before diving in why not test my lesson?  https://ed.ted.com/on/Nq0LZ8X6
---
Many thanks to Luc for his guest post on today's Appvent Calendar.