Welcome to Day Four of the Appvent Calendar 2020!
It's been fantastic to open our apps so far, and today I am bringing you Adobe Spark Page as my offering for the festive season.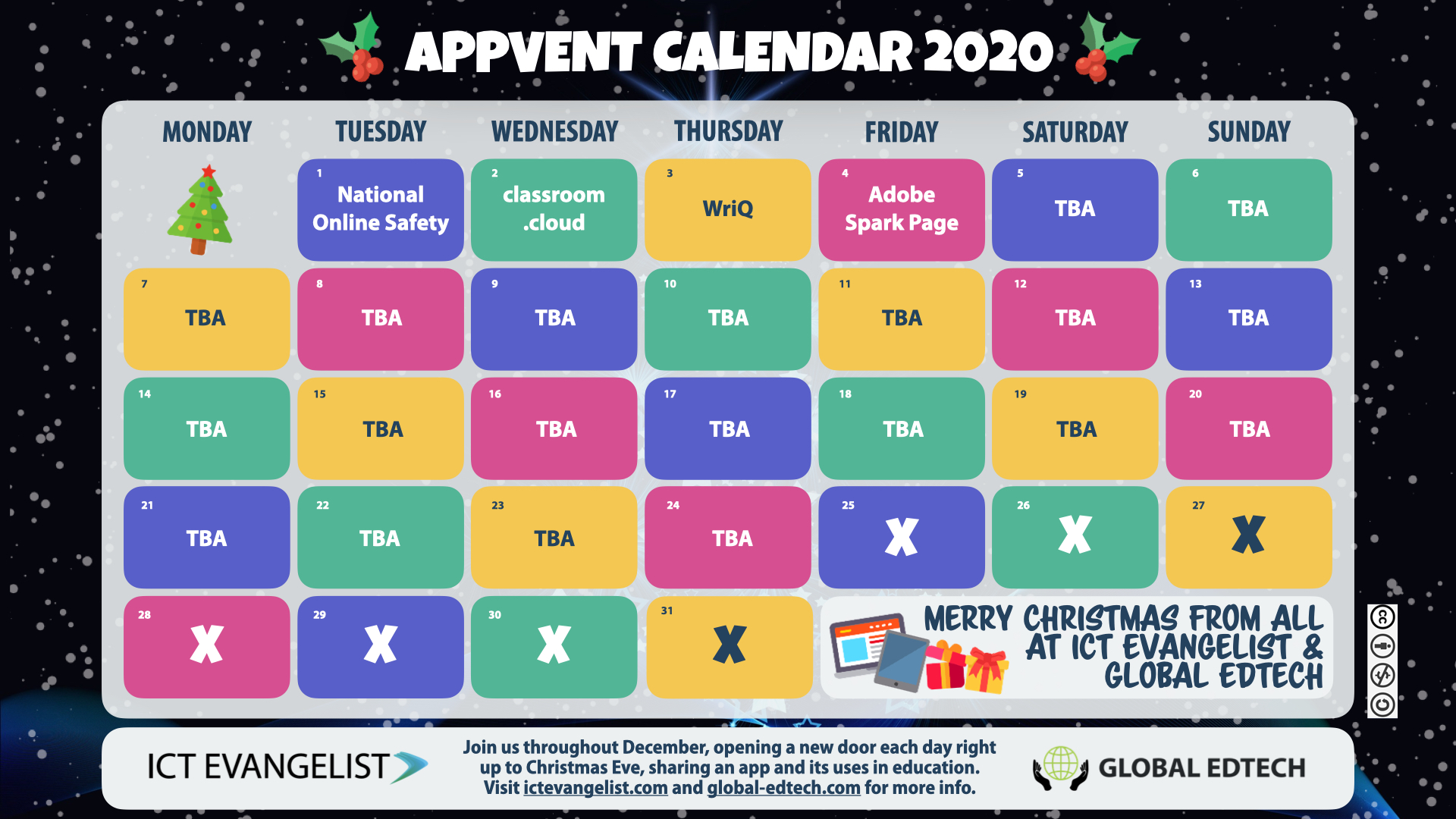 As an English teacher, I believe that authentic audience has a huge impact on pupil work. In my experience, when I give my pupils a purposeful, authentic, real-world task, their level of effort and participation improves enormously. I'm not afraid to say that my pupils write far better stories if they think it's going on Twitter and to "the world", or being sent home in a showcase email, than if they think it's for my eyes only!
Adobe Spark Page allows my pupils to create spectacular, stylish, slick pages in a very quick, easy format, which can be readily shared on numerous platforms and viewed on any device. What's more, the pages are optimised to different screen sizes, ensuring that the audience experiences the pupil's work in all its glory!
What is Adobe Spark Page?
Spark Page is just one of the many tools available within Adobe Spark, which includes options to create photo collages, video compilations, presentations, and social media post templates. Adobe Spark comes pre-loaded with lots of educational templates, but it's so streamlined and straightforward that pupils don't need to rely on these to create something awesome.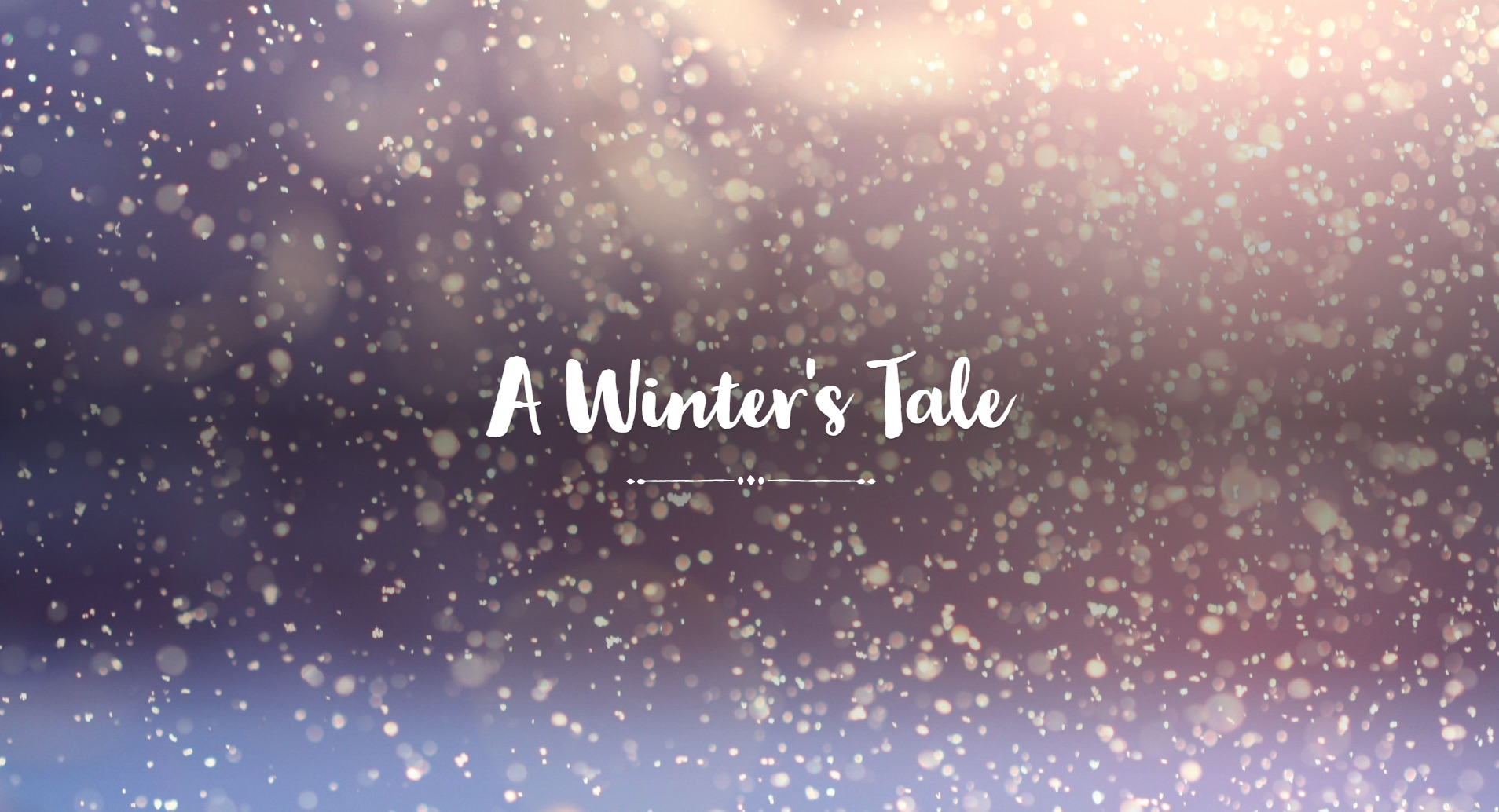 To create an Adobe Spark Page, simply login to Adobe Spark, and click "Webpage".

The interface is so user friendly, and guides the pupils through the process: when they have used Click to Add Title, they are given the option to add a background photograph by clicking the universal plus button at the bottom of their screen. When that's done, the plus button changes contextually to offer them a range of options for the next part of their page:

Spark Page can include images, text, buttons with links, videos, pre-designed photo grids, split layouts, and my pupils' favourite: glideshow. To understand how glideshows work, I usually demonstrate the feature, and it never fails to raise a few oohs and aahs.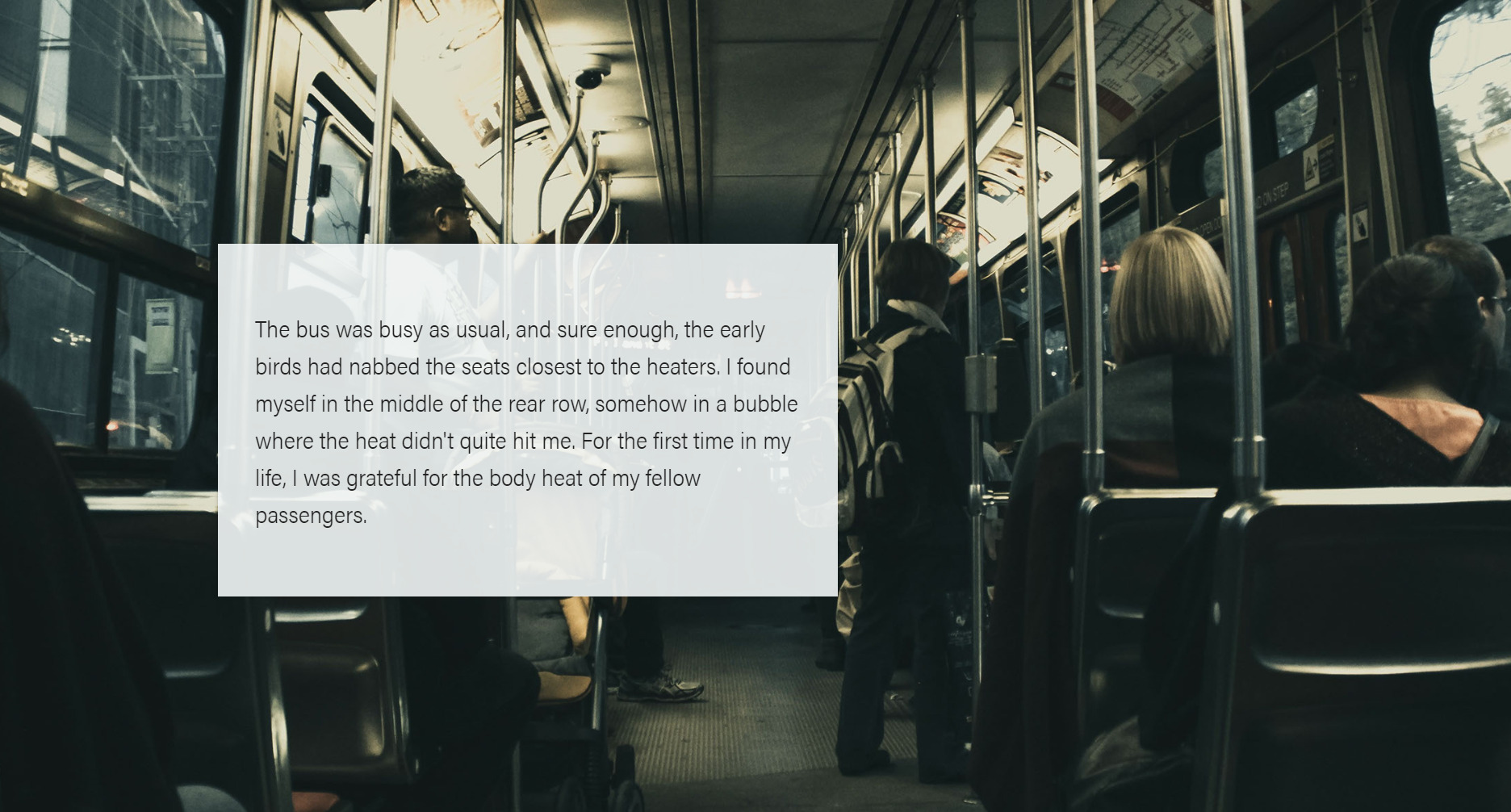 Adobe Spark Page comes with the option to search for free images, and will use sites such as Pixabay to find stunningly beautiful Creative Commons licensed stock photography for my pupils to use. It's usually around now that the pupils realise they are working with a professional-standard piece of kit, and suddenly, the editing process becomes far more strict – Adobe Spark Page really helps them to "up their game" for their potential readers.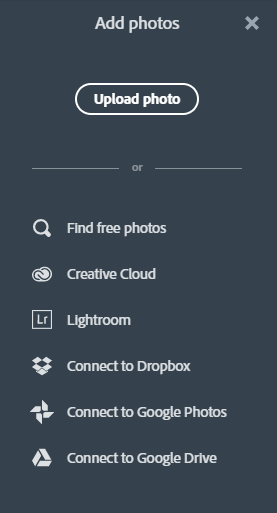 Advantages of Spark Page
Spark Page allows young people to create the kind of polished pages we'd expect from the Adobe brand, without the enormous learning curve that you might expect.
These pages can be presented and shared easily, giving our pupils an authentic audience with whom to share their work, and for whom they will edit it carefully.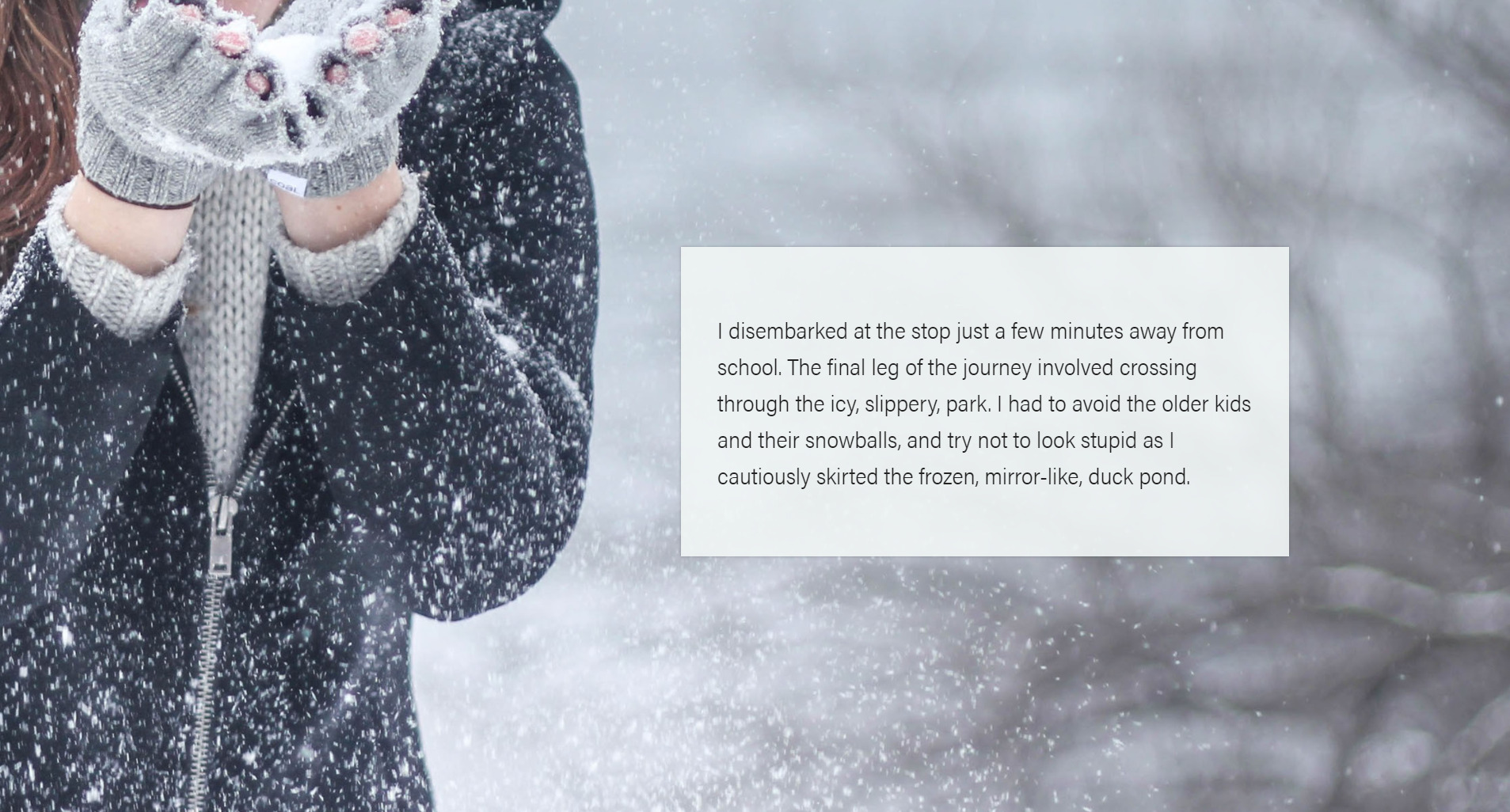 In the English classroom, Adobe Spark Page is versatile enough to be used for informative writing, creative writing, persuasive writing, and even functional writing. My pupils have created everything from seasonal stories to travel brochures! It can be used across subjects and stages to create a host of fantastic work:
Research projects
Product evaluations
Case studies
Project proposals and briefs
Portfolios
School magazines
Reading reviews
If your pupils are anything like mine, they will be stunned to see their ideas and words presented in such a beautiful way – give it a go! Maybe they could write you some beautiful winter stories this Appvent!
---
This post was written by Global Edtech author, Marie-Clare Kelly.
She is an English teacher; MIEExpert; Microsoft Certified Educator; Apple Teacher and Showbie Certified Educator with a rich experience in the use, implementation and leadership of digital technologies in education. Marie-Clare tweets at @eLearnMissKelly