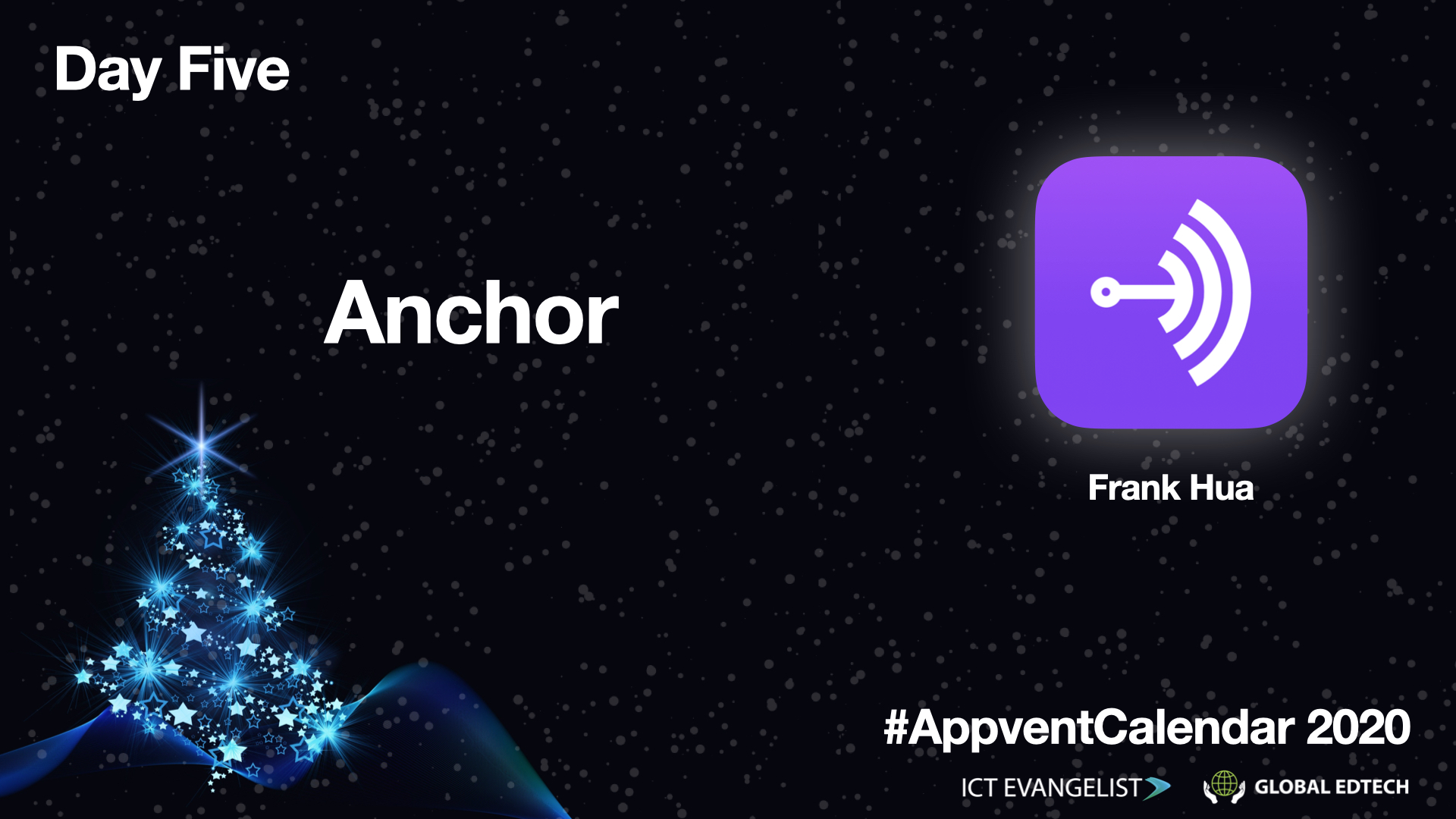 Welcome to Day Five of the Appvent Calendar 2020!
As we've alluded to in all of the entries so far on the Appvent Calendar 2020, all of the tools shared so far have had a big impact on learners, teachers and our communities across the year. When lockdowns started across the world, we all moved online in our droves, more so than ever before, looking to connect, socialise, share, collaborate and more. So many different new live shows, webinars and other activities have started and have come on in leaps and bounds. One such activity that has seen a huge rise has been in the creation of podcasts and there is a fantastic app for that… Anchor!
Recommended by Global Edtech author, Frank Hua, here's what he has to say about it!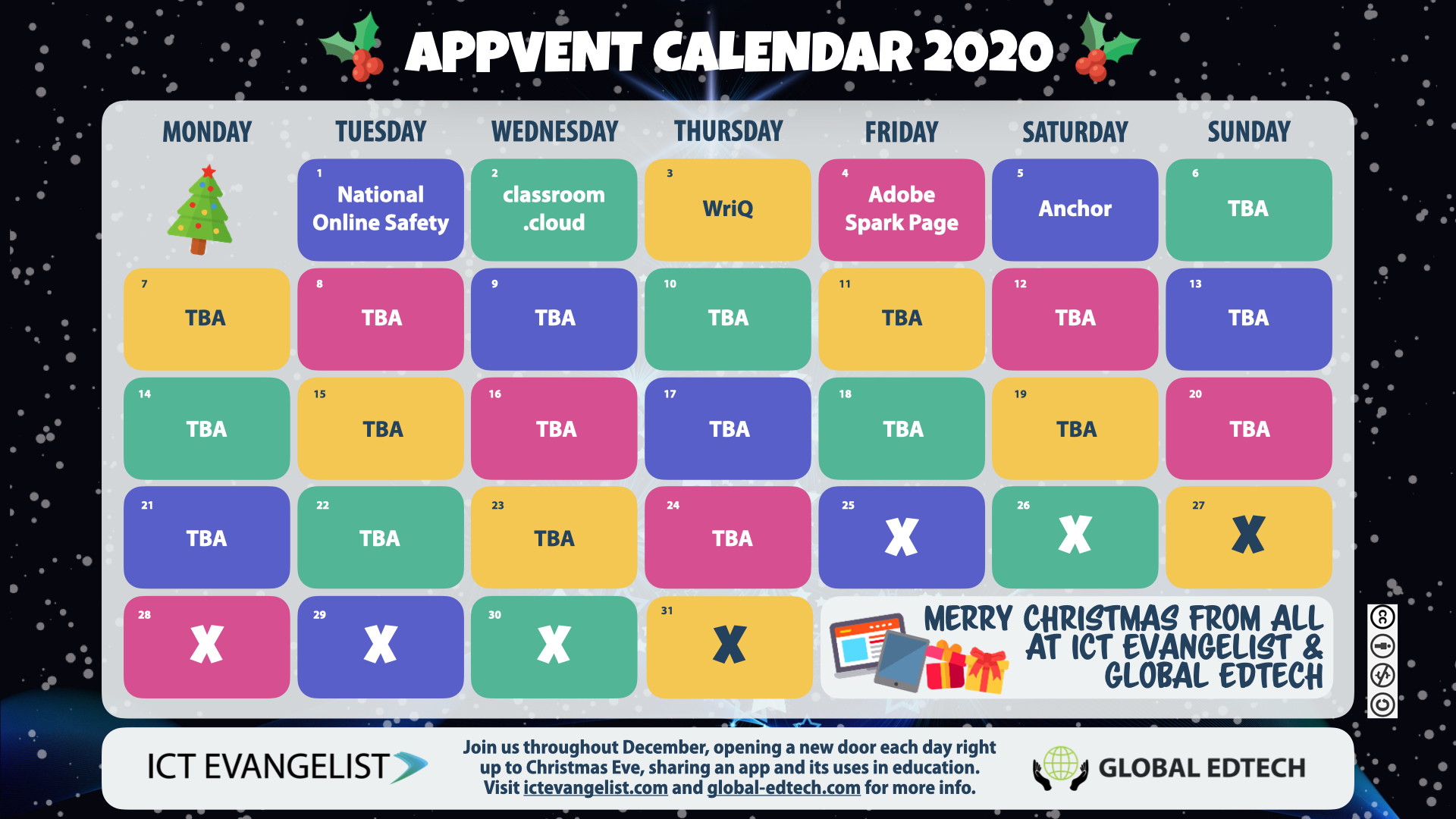 On the 5th day of the Appvent calendar my @ICTEvangelist shared with me, Anchor is an easy way to create a Podcast for free. 
Use in the Classroom:
Using Anchor is a great way for the beginner podcaster to create content. Whether as a teacher to discuss educational topics, interests or to tell stories or as a student to be a creator of content rather than a consumer. The app is simple to use, has lots of features and of course, it's free! 
This app is a wonderful addition to any classroom. 
Creating podcasts is a great way to incorporate lots of different cross-curricular skills in any classroom. If you're looking to create a podcast, it isn't as easy as just sitting down, hitting record and then speaking… Well, with Anchor it is, but the process of creating a podcast brings so many different educational benefits to learners, it would seem silly not to use the opportunity.
As we all know, Oracy is something which can have huge implications for and impact upon learner progress. As exemplified by the activities demonstrated by the likes of School 21 who have set up their own charity, 'Voice 21' – they support the notion that Oracy is a 'moral cause', one which supports schools and teachers to undertake projects that promote Oracy.
"Oracy is the ability to articulate ideas, develop understanding and engage with others through spoken language.  In school, oracy is a powerful tool for learning; by teaching students to become more effective speakers and listeners we empower them to better understand themselves, each other and the world around them."
Voice 21 provide an Oracy framework too upon which you can embed different learning and teaching strategies: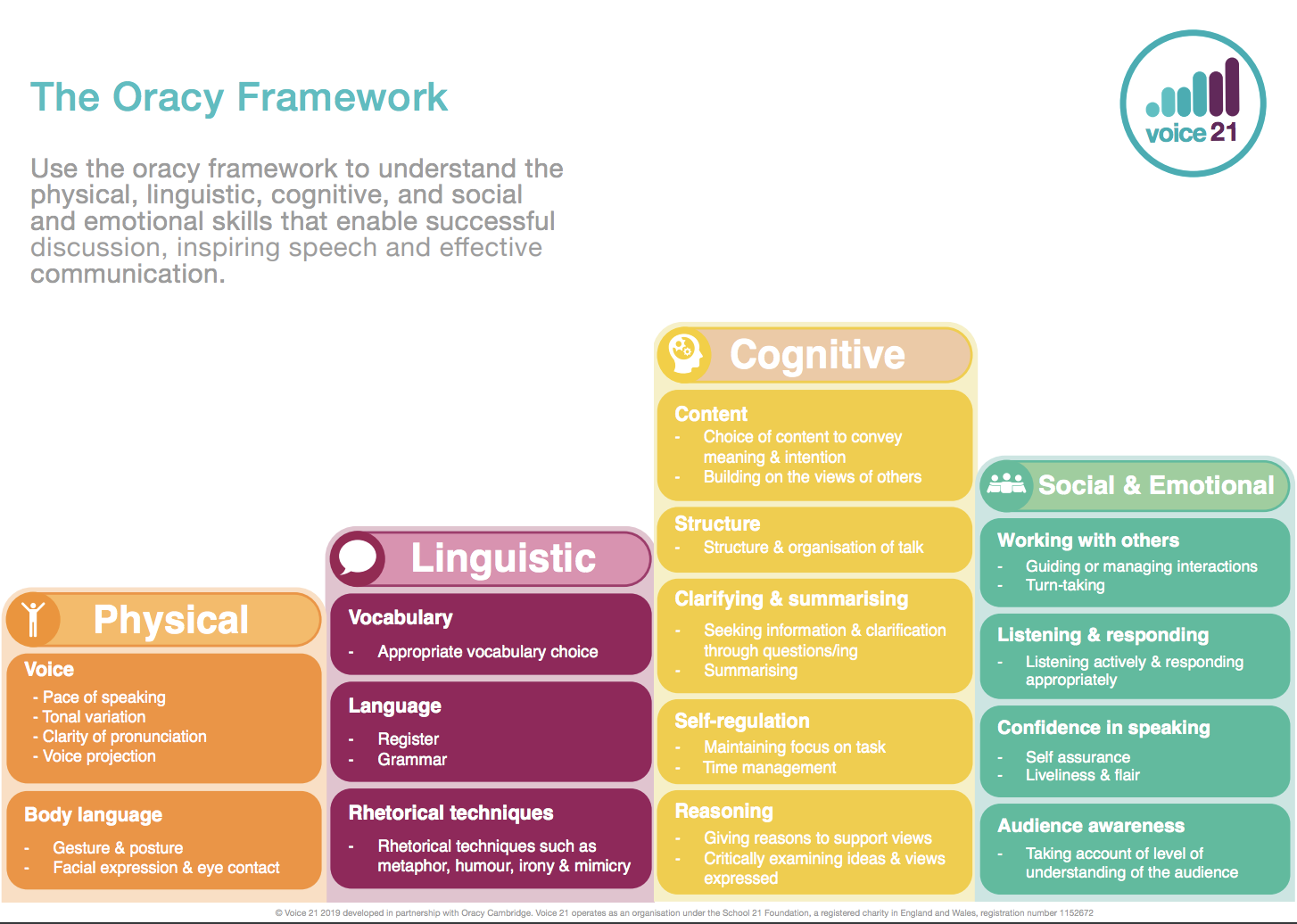 Podcasting is such a fantastic way to support these initiatives and given the importance it can have in helping to develop learning with young people, it is a great way to engage learners in authentic activities that can have a big impact on their progress. 
What is Anchor? 
Brought to you by Spotify, creating podcasts couldn't be any easier. Whether in the classroom, at home or even on the go, Anchor allows you to produce amazing sounding podcasts on either your Android or iOS device. 
The podcasts you create are hosted online where it will also share your podcast to all of the popular listening platforms such as Spotify, Apple Podcasts, Google Podcasts, and all other major listening platforms.
There are rich features in the app too where you don't have to just record your own voice, you can even import your audio from another source. Add to this that there is a huge library of musical interludes to give your podcast the perfect mood; you can add background music and sound effects to give a more dramatic effect and you can even add your own cover art. Why not try collaborating live by sharing a link through any messaging app and record simultaneously too! Given how feature-rich it is, it truly does enable you to create a highly professional podcast and host it online, completely for free! 
This versatile app is so easy and fun to use that all users will be making high-quality podcasts in no time. 
---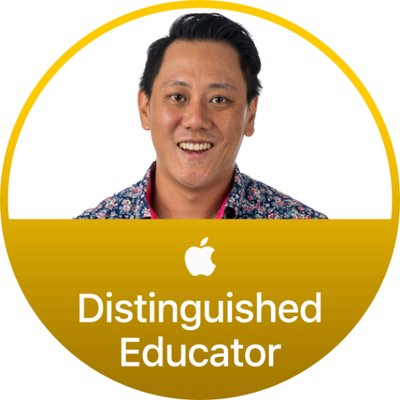 This post was written by Global Edtech author, Frank Hua – you can find Frank on Twitter here
Last year I was the STEM teacher and IT integrationist at the International School of Panama. Six years previous to that, I was the IT Integration Specialist at International School Ho Chi Minh City. Additionally, I taught MYP Design for 3 of those years. As the IT Integration Specialist, I worked with teachers and assisted them on how to integrate technology into the classroom. I have run several workshops at school and conferences that upskill teacher's tech knowledge. I also planned and designed MakerSpaces, FabLab, and FoodTech classrooms, learning spaces which greatly enrich the student experience. These spaces were specifically designed to help students bring their inquiries to fruition, by pondering, testing, and creating. Whether it be to seek solutions, discover new technology, or streamline a process, I strive to better the use of technology for students, teachers, and administrators. I am recognized as an Apple Designated Educator as well.