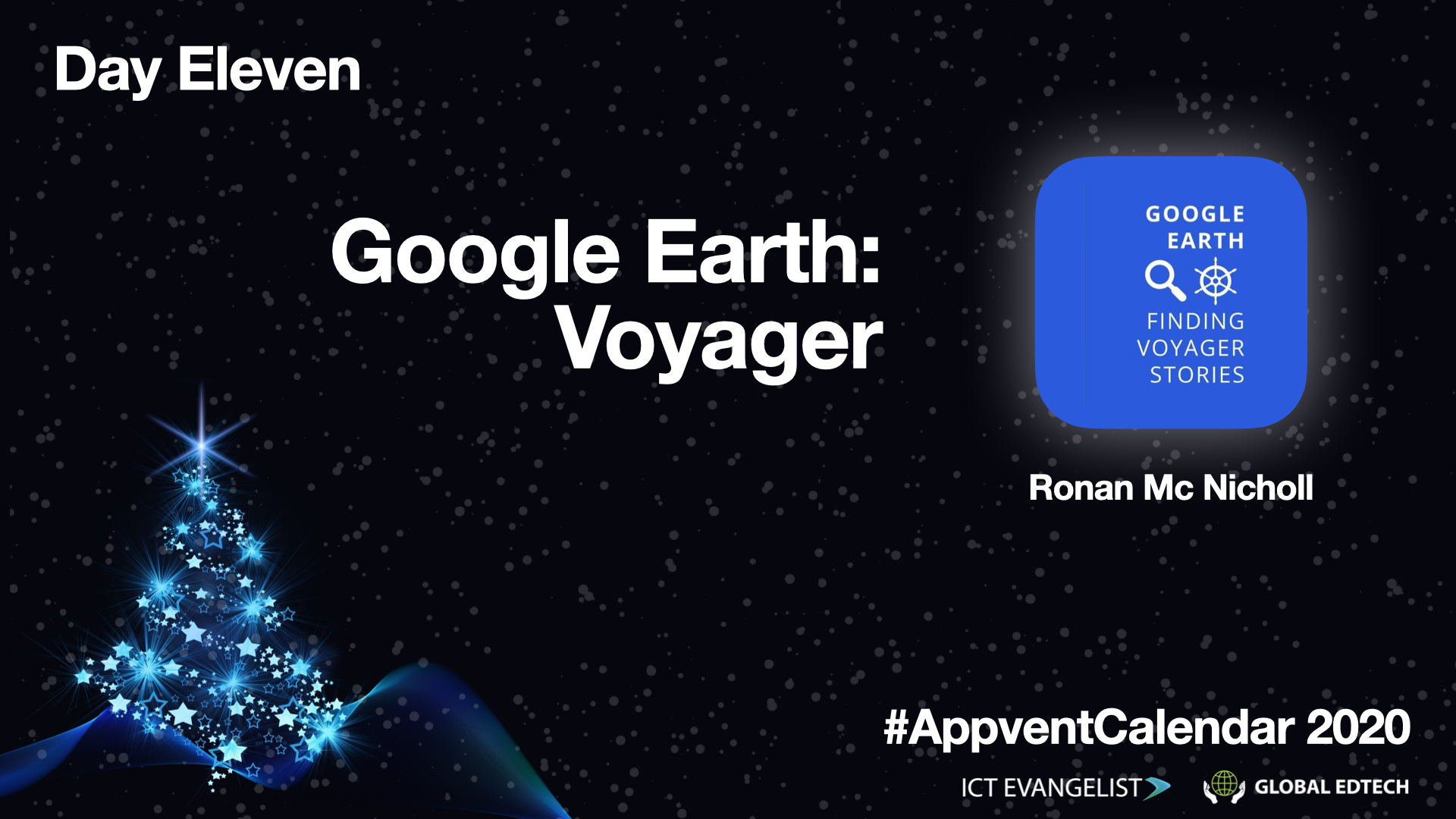 Welcome to Day Eleven of the 2020 Appvent Calendar!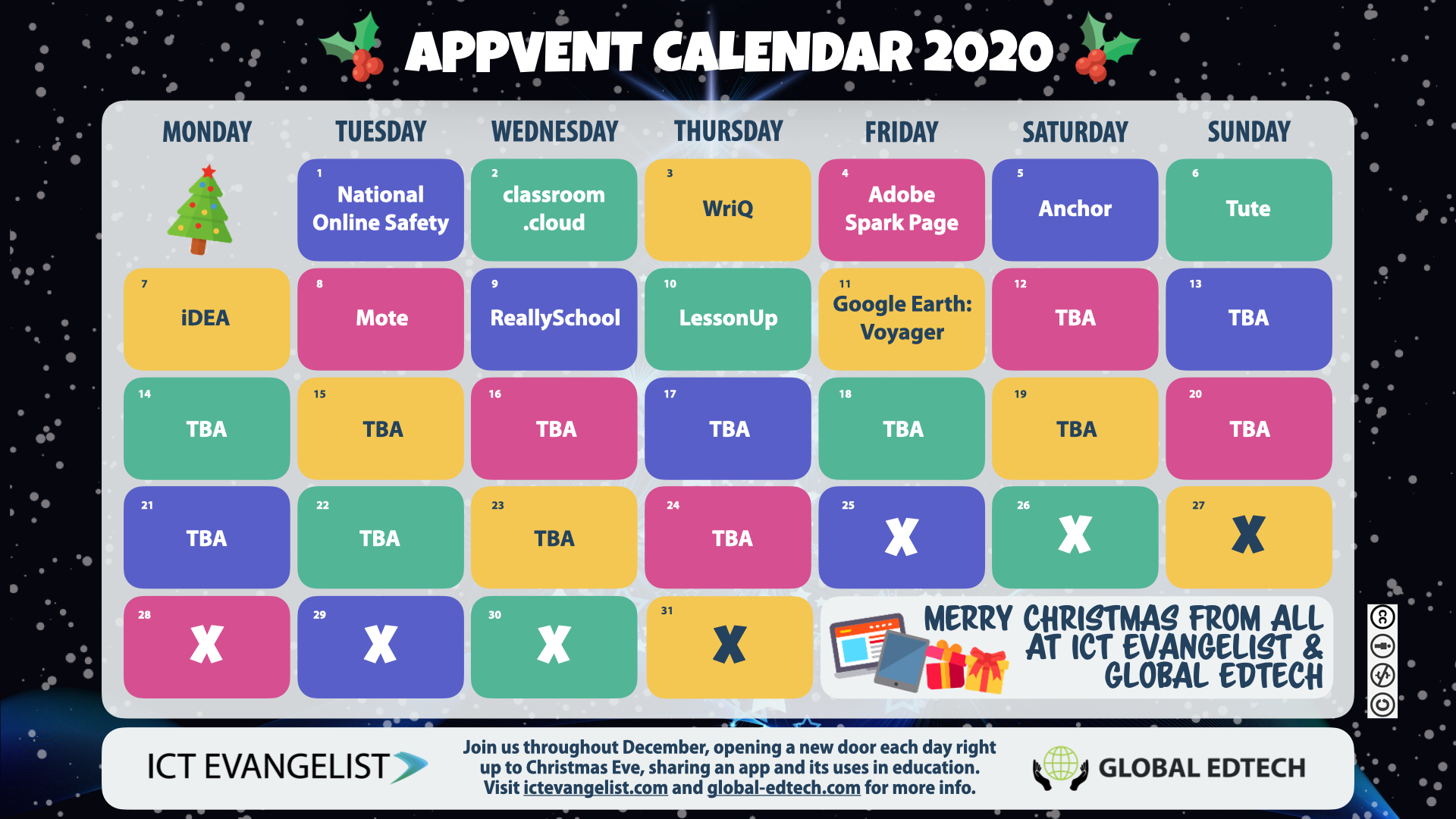 I've been a huge fan of Google Earth for a very long time.  There are so many features and tools bundled with this app which can be easily missed.  I believe Voyager is one such feature.  Released as part of an update back in 2017, Voyager was created to educate people about the world through the art of digital storytelling.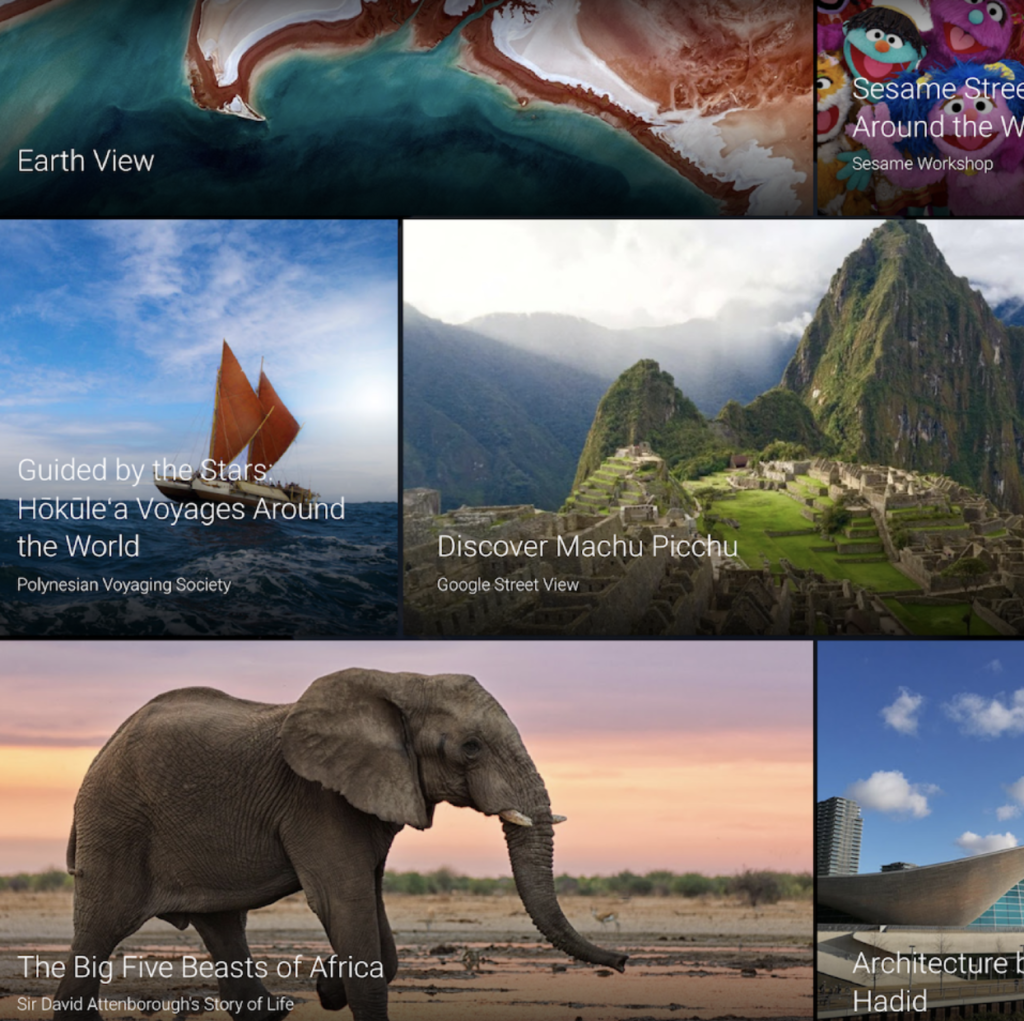 What does a typical Voyage look like?
A voyage consists of a sequence of steps which tell a story by tagging locations with text, video or images.  Some voyages also contain interactive quizzes and 360 imagery.  It is this combination of media and tagging that create engaging and powerful stories which create a sense of exploration and discovery for learners.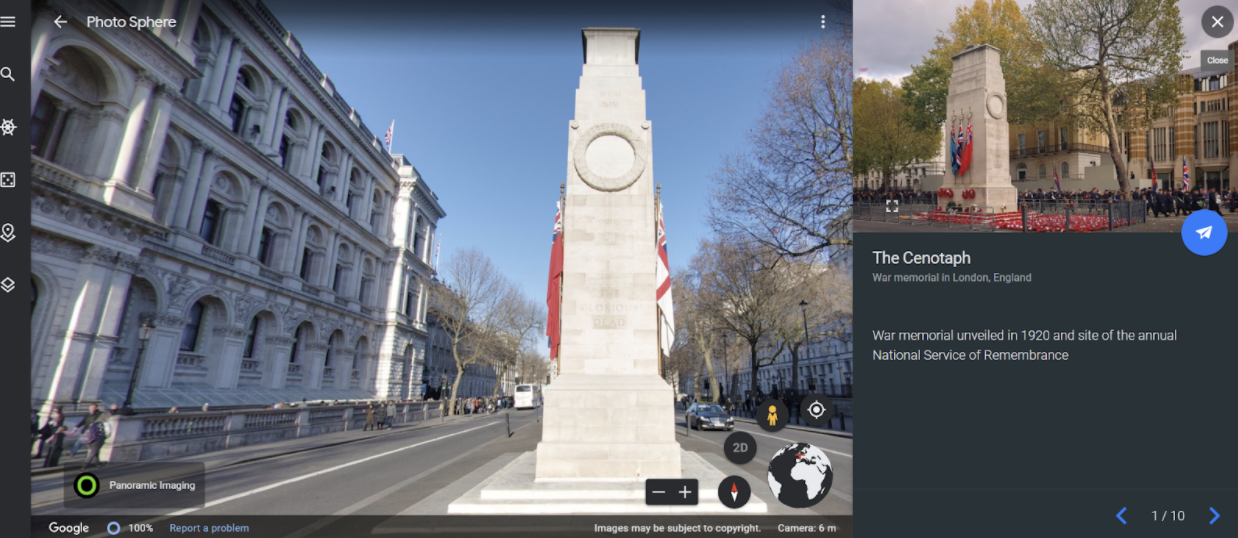 Recently I used Voyager as part of a school language day.  My Year 8 students loved exploring and learning about indigenous languages.  The activity titled 'Celebrating Indigenous Languages' started with a captivating video and then students were able to click various pins and listen to and read about lots of indigenous languages all over the world.  Seeing native people speak their language helped create a sense of empathy and the ability to choose locations made the task engaging.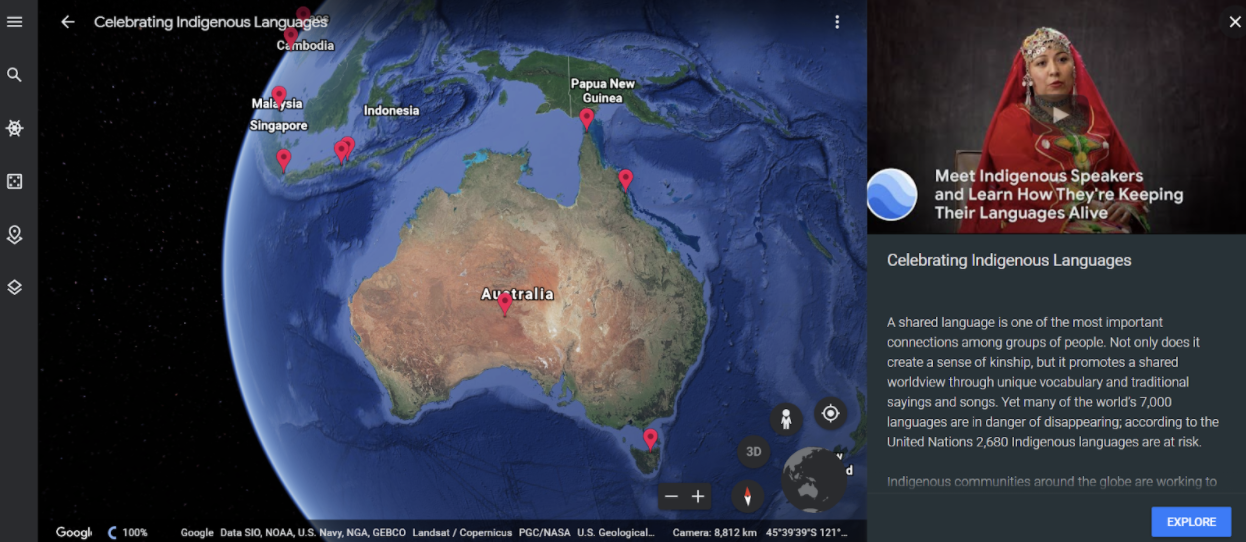 What content is available?
Google has partnered with various reputable institutions, including National Geographic, The British Museum and The History Channel.  The activities have been grouped into the following categories: Nature, Games, Layers, Street View, Culture, Travel and Education.  Whilst Education would seem the most obvious choice, the reality is that all of the categories contain high-quality educational resources that are worth exploring.  Here are just three examples for a few different subject areas:
Science: Epic Hunts, Quiz: Space Exploration and Iconic Women Of Science 

History: Quiz: Ancient Civilizations, Quiz: World War 2 and Explorers: Vikings

Geography: Landforms from Space, Sea Level Rise and the Fate of Coastal Cities and 10,000 Years of Volcanoes

Art: Vincent Van Gogh's France, Following Paul Cézanne and Eclectic Outdoor Art
Again these are only a few examples of the many activities on offer.  
What age are the activities suitable for?
As the activities incorporate text they are therefore more suitable for older children.  However, a lot of the content can be consumed without needing to read the accompanying text and many activities incorporate videos and quizzes.  
How could I use it within a lesson?
That's one of the great things about Voyager.  It can be used in so many different ways.  It could be used during a lesson starter, a main task or as part of a plenary activity.  As mentioned above the content links to so many subject areas there are lots of choices.  This is something that students could use independently as part of a research task or extension work for more able learners.  
How can I access Voyager?
If you are using a laptop or desktop computer then you can use Google Chrome and you just need to open it via the web.  If you are using a tablet device you can open it via the Google Earth app on iOS and Android operating systems:
https://apps.apple.com/gb/app/google-earth/id293622097
https://play.google.com/store/apps/details?id=com.google.earth&hl=en_GB&gl=US
Voyager can then be accessed via a navigation wheel icon as can be seen in the screenshot below:
So that's my review of Voyager.  If you had never heard of it before I recommend you take a look and it might spark an idea for inclusion within a lesson.