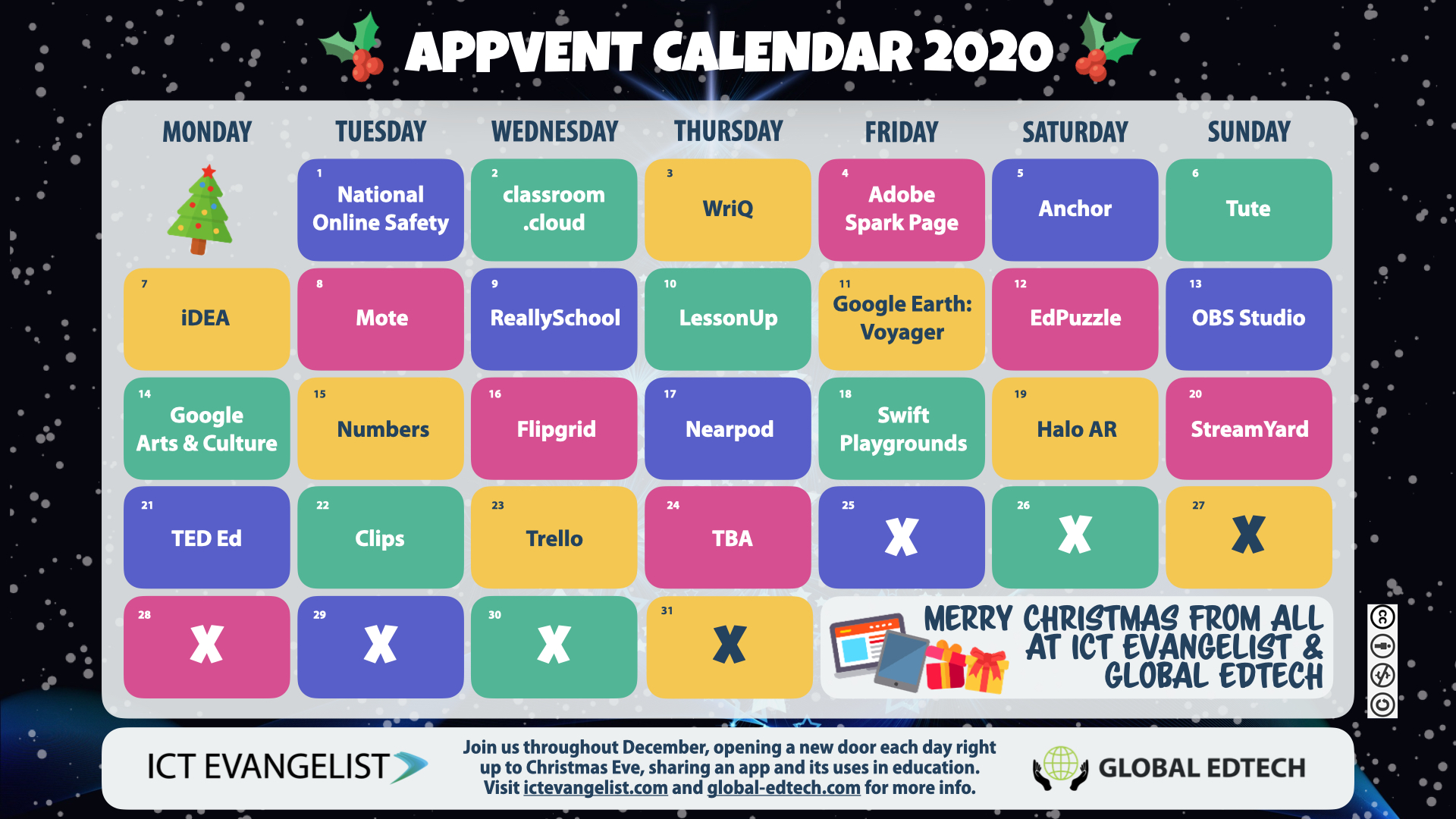 Welcome to Day Twenty Three on the 2020 Appvent Calendar!
Day 23 – #Appvent Calendar – Trello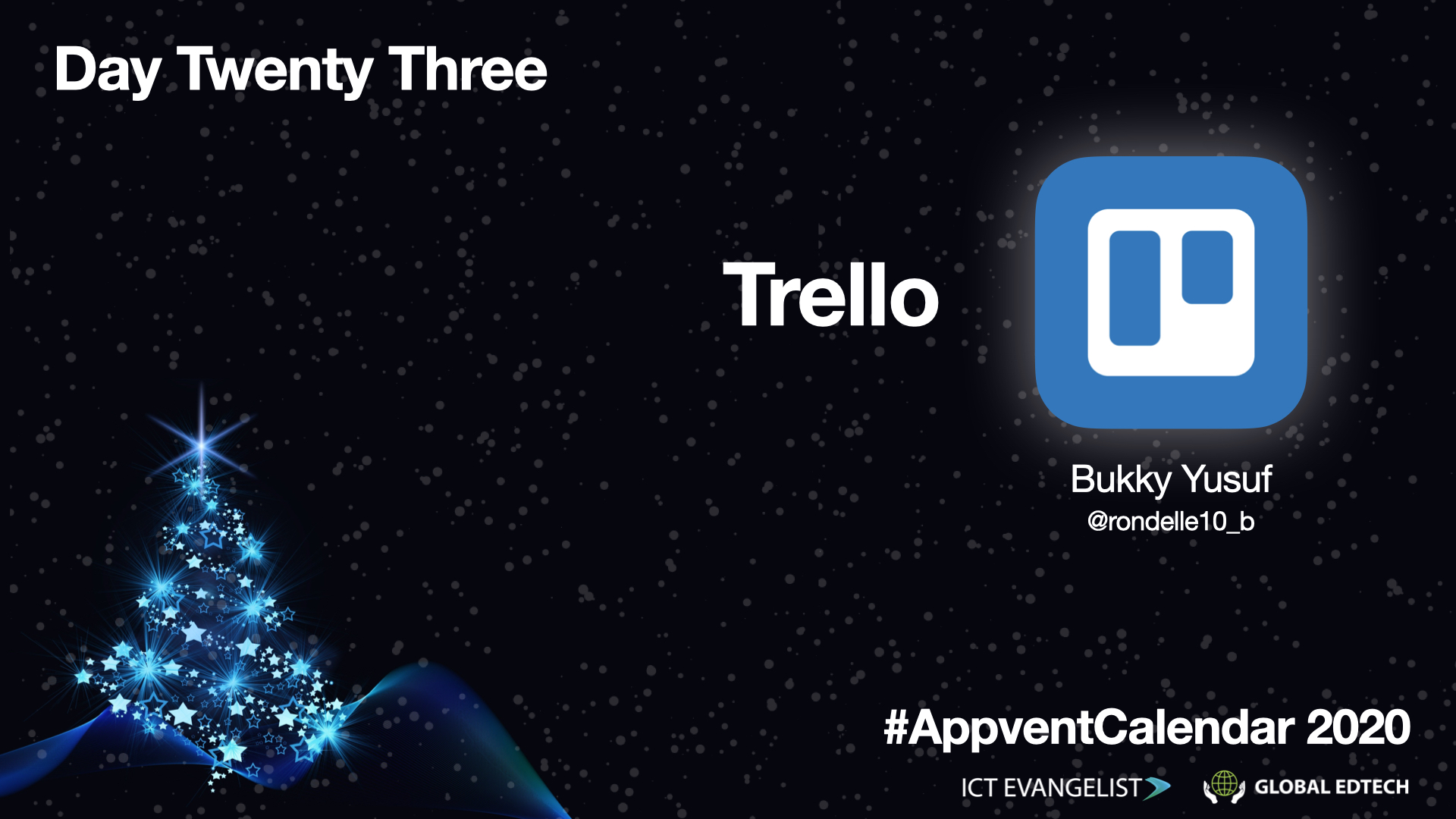 If like me, you like to plan things out in a visual way, then Trello is one tool to explore. This blog provides a basic outline to help you get started. 
What is Trello?
Trello is a free platform that can be used to manage information, projects and organise things on to boards (one-page overviews with lists that allows you to see what's being worked on, who's working on it and how things are progressing). The free version of Trello provides you with ten boards. 
You can add a title to each of the lists within a board and create cards with details of specific actions, steps within a project or your to-do list. Trello helps you to keep track of everything you need to focus on. You can easily reorder or drag cards from one list to another as you complete designated actions. 

You can click once within a card to open more details for each specific action. These details can include further descriptions, checklists, attached files or images and dates for deadlines. Additionally, coloured labels can be used to make it easier for particular cards and actions to stand out.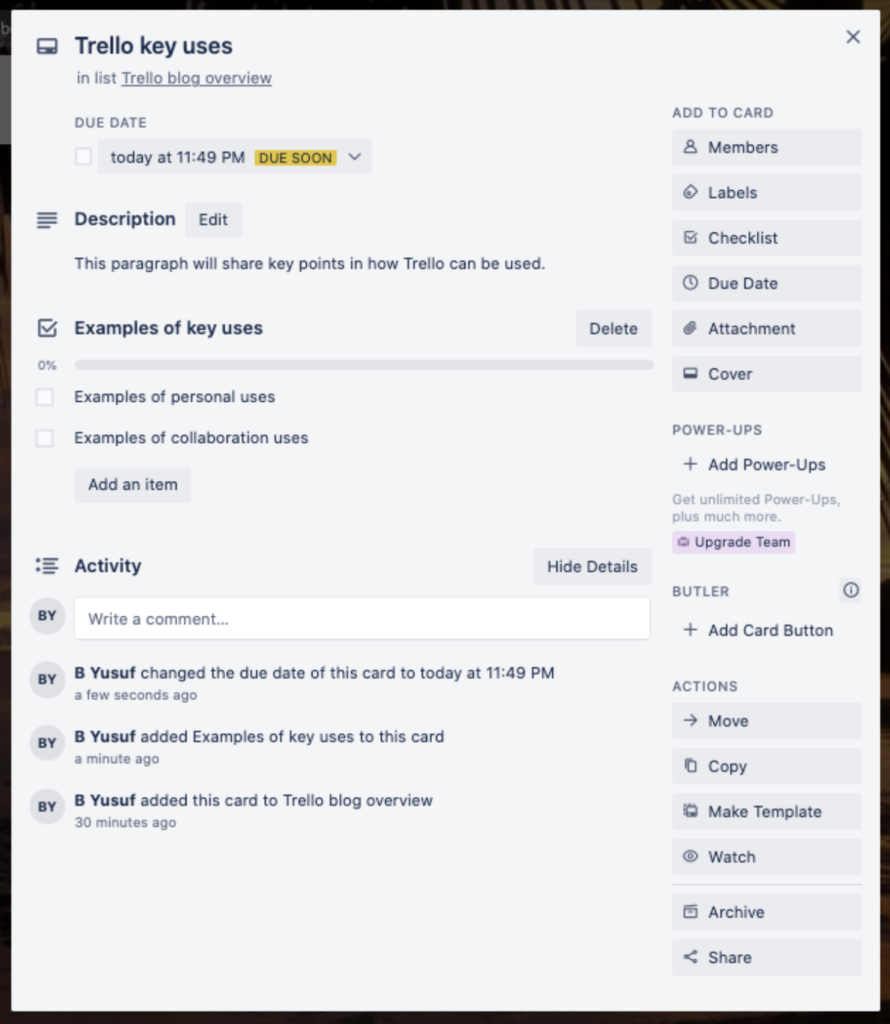 What are the key benefits of Trello?
What makes Trello powerful is that it's designed to be a collaboration tool. It's simple to add colleagues within your teams or organisation so that they can be assigned tasks within the back. You can adjust the visibility settings of each board to one of four settings as shown below: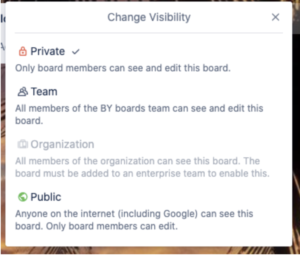 The menu option on the right-hand side of the page can help you to track changes that have been made to the boards/lists.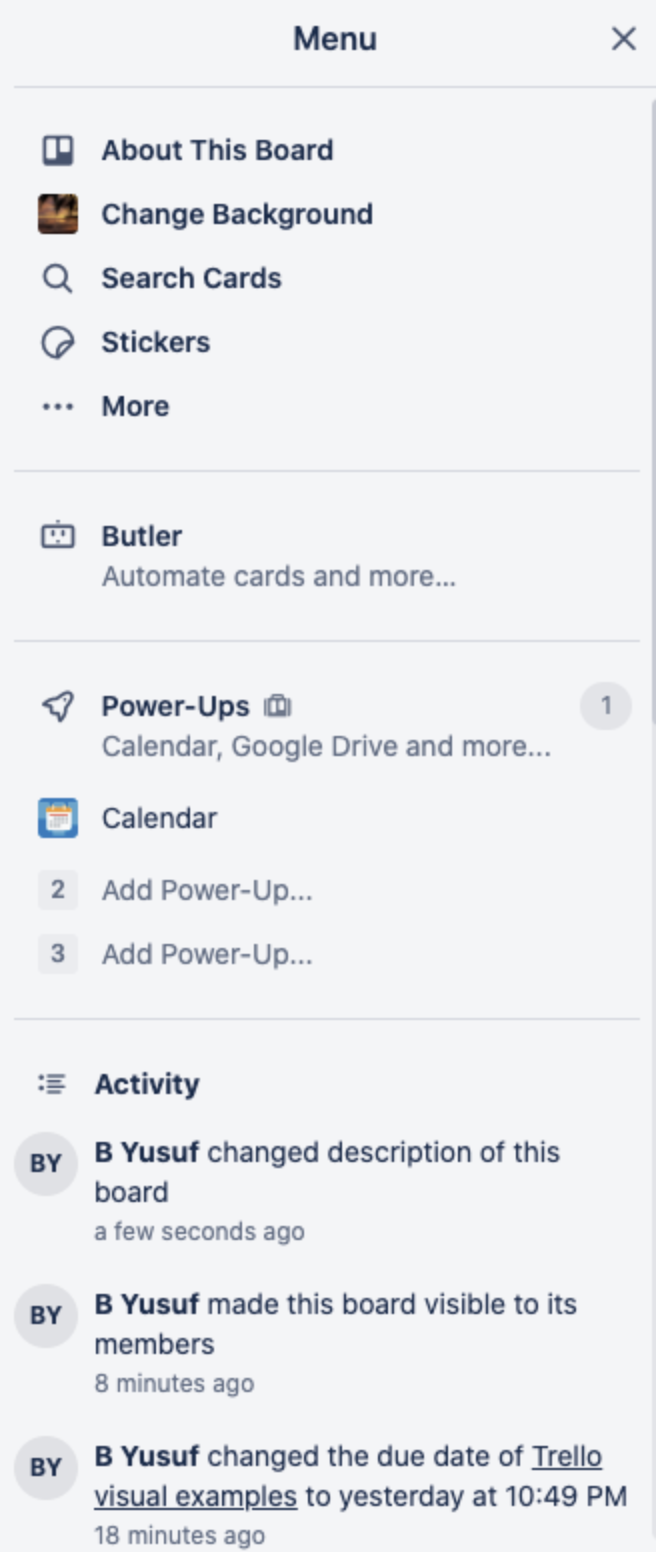 You can prioritise boards you create with a star and these will then be located at the top of your list of boards. 
Why Trello?
What I love about Trello is that it is:
Free (premium versions are also available)

Incredibly easy to use

Web-based 

Synchronises across all your devices 

Makes it easy to track actions/progress of actions
Another useful feature with Trello, is that includes preset templates which can be modelled/adapted for a number of featured categories including business, education, marketing,  Each preset template, provides a clear overview about the purpose of the template and ways it can then be used. 
On a personal basis, I use Trello as a planning board for short term projects or work that I have to undertake, I also use it as a way to offload ideas/thoughts in relation to a project so that I can order them into sequential steps that I can then action. 
Anything else?
I have found it extremely useful to collaborate with colleagues on mutual projects while we are in various parts of the UK using Trello as you can assign parts of the project to people yet be in a position to see how everything fits together in a big picture. 
Teachers can use Trello in various ways including:
Collation of homework topics/learning resources

Curriculum map planning / co-planning

Planning events with colleagues

Agenda items for department meetings

Outlines of repeated departmental / school-wide procedures
The possibilities are endless!

---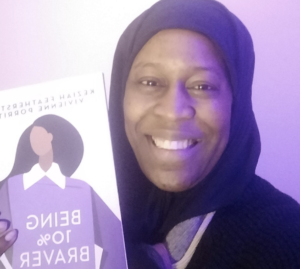 Today's entry on the Appvent Calendar was suggested and shared by Bukky Yusuf. Bukky is a Senior Leader, author, and blogger who tweets at @rondelle10_b. She is also co-chair of the DfE's Edtech Leadership Group, helps coordinate #SLTchat and somehow finds time to be my co-host on UKEduStories.