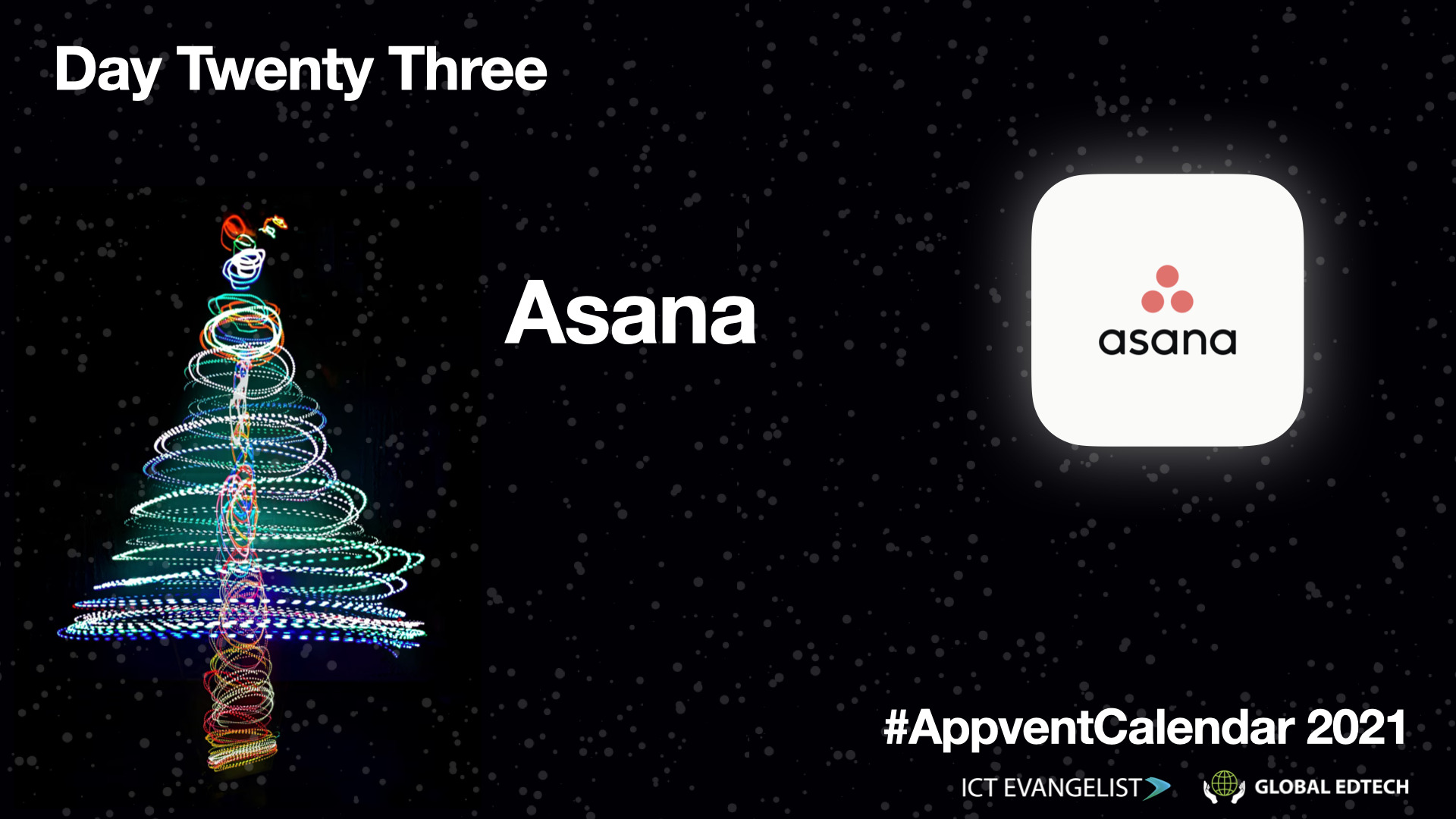 Welcome to today's Appvent Calendar entry, suggested by Bukky Yusuf. The app she is sharing today is the productivity and project management tool, Asana!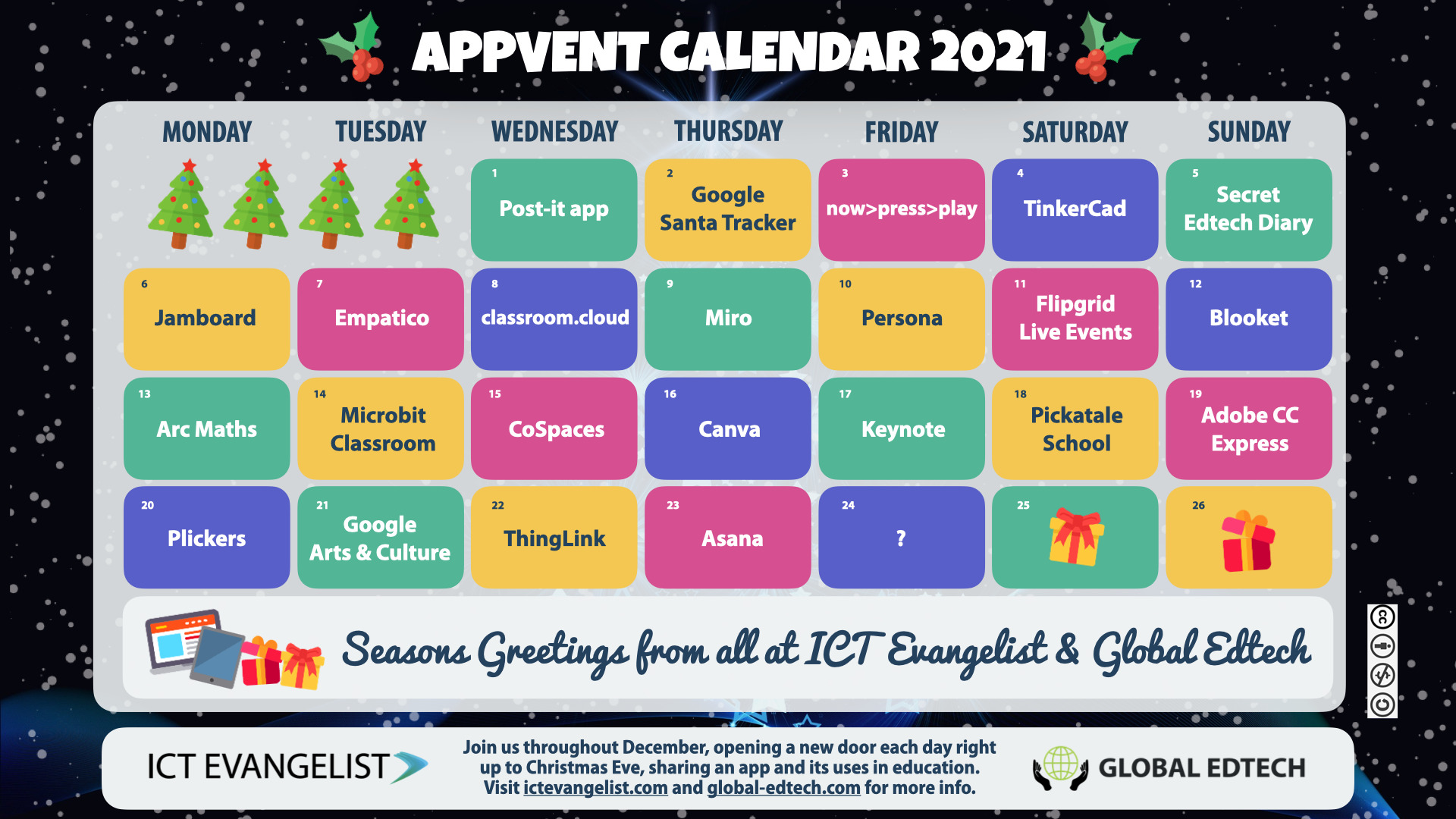 I have always been a fan of Trello, however, 2021 was the year that I was introduced to Asana and I have quickly become a fan!
Asana is a platform that makes it easy to manage your projects, tasks, to-do lists. It also allows you to collaborate with others. Asana's project management approach is to organise your work/projects as a task. Within each project you create, you can also create sections to categorize tasks that you are working on. Each task can then have:
Subtasks

Descriptions

Assignees

Tags

Comments 

Custom fields
It is easy to attach files and images (no larger than 100MB) to your projects. It is also easy to collaborate with 15 others in the free version of Asana.

You have the option to view these tasks as a:
List

Board

Calendar view

Timeline (Gantt) – this is part of the premium package
Asana is not as intuitive as Trello, so you will need to take time to learn how to use it. I was given a tutorial by an experienced user and it still took me a while to get my head around it. That said, it has really helped me to organise various projects for my small business. 
As a visual person, I love the kaiban (board) style of organising projects as shown below:
(Image credit: Alpha Serve Blog)
This is what appealed to me most in Trello, which is essentially a digital version of a board with post-it notes. In this layout, just like with Trello, you can easily move the task cards from one project to another. 
However, I am a list type of person and this is where the magic begins for me. Each task can have subtasks that can include checklists that you can easily tick off.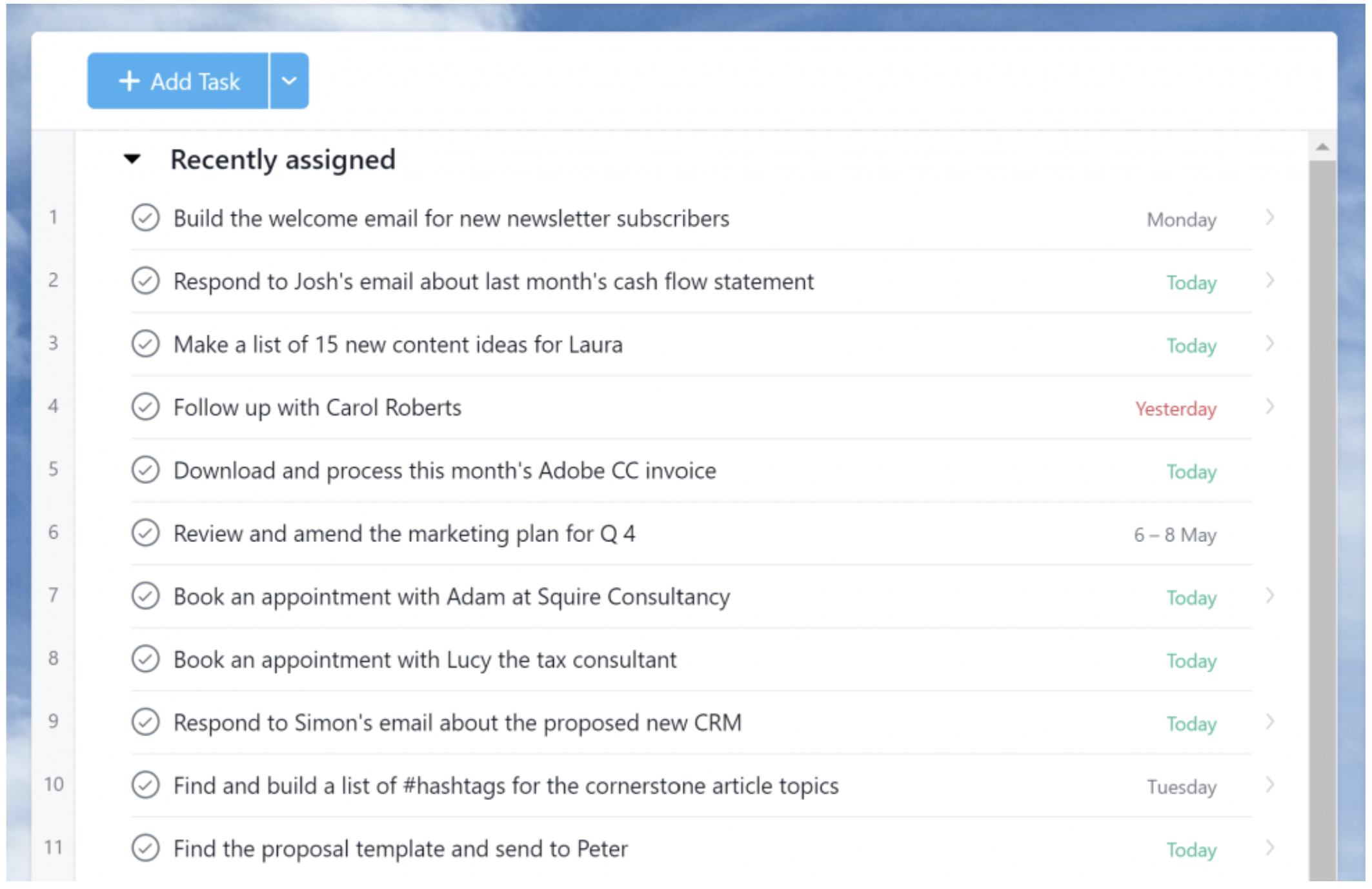 (Image credit: mrsystem.co.uk
Within Asana you can access overviews based on due dates because of the calendar and timeline formats that you can easily switch to. Once you have chosen the project which you will be working on, the top left-hand side allows you to 'Add Task' to particular sections. The subtasks within a task make it easy to include as many details/process outlines as you need, making it easy for someone else to follow. 
There are additional ways to view projects such as Calendars, files, the progress of a project, due dates. I regularly use the views for 'My Inbox', My Tasks', 'Due Today' to help me to see what's already listed within my projects. The search feature makes it easy for me to locate particular projects that I need to access and work on. 
Another main reason I like Asana is that it has helped me to tame my email inbox. I can assign, follow up and clear messages by forwarding them to Asana's automated email address x@mail.asana.com. This means that they can then be retrieved and actioned at a time of my convenience.
If you are looking to try a different project management experience, give Asana a go.