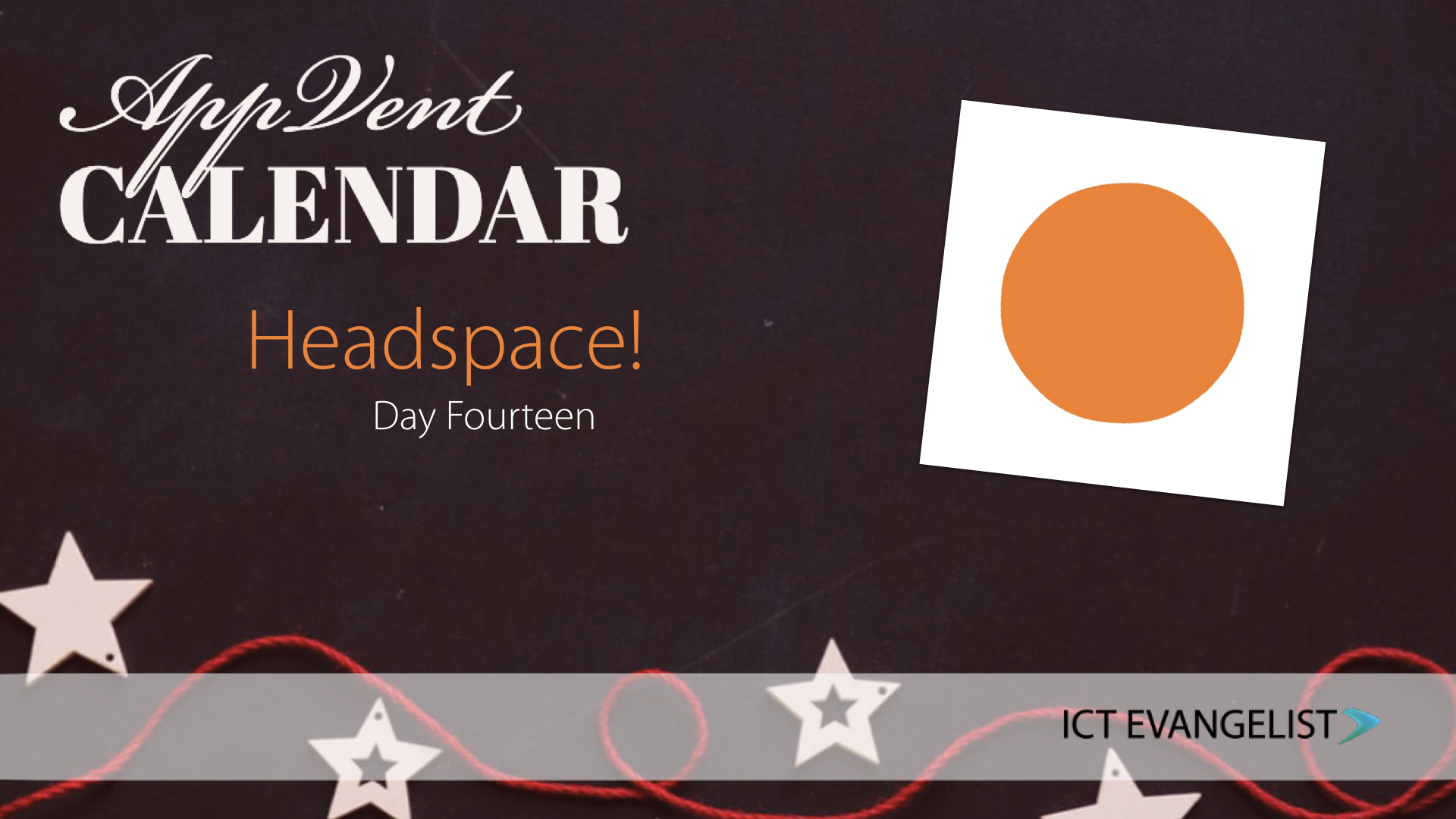 Welcome to Day Fourteen on the Appvent Calendar. Today I thought it would be a good opportunity to pause and reflect. The Christmas term is often one of the most stressful terms in the year. Parent's evenings, nativity events, Christmas carol concerts, sporting events, house championship events, staff cross country, reports, mock exams – these are all things that I used to have to juggle in the run-up to the Christmas break. 
Today, many of teachers from the independent sector will have already started their breaks but for those in state schools, another week of lessons looms. It's no wonder so many teachers find the run-up to Christmas so difficult.
With that in mind, I thought I'd share an app today that I have made use of for some time now. It really does help give me focus, better sleep, to be more mindful – it's a real help. Luckily too, K-12 teachers, school administrators and supporting staff in the US, UK, Canada and Australia can access it for free. 
I am of course talking about the fabulous 'Headspace'. 
As they state on their website:
"Educators are pivotal to society – we entrust our children to them for 8 hours a day, 5 days a week, 10 months a year. And Headspace is committed to addressing some of the most pressing needs of educators such as reducing stress, increasing resilience and improving sleep."
The mission of Headspace is clear: to improve the health and happiness of the world.
They do this through providing guided meditations, animations, articles and videos within the app and I think it is well worth checking out. 
Headspace is available on both Android, iOS or you can access it online at headspace.com/educators.
I hope you found this app useful, I know I certainly do. I'd also love to hear what you think about it, especially if you're using it already and your feedback on the Appvent calendar either in the comments or on Twitter. I'm looking forward to sharing more with you tomorrow!
---
If you like the resources I share and my approaches to teaching and learning with (and without) technology, I work with many schools supporting them with consultancy, training, support and more. If you feel like I could help you, drop me a line via my contact page and I'll be in touch.