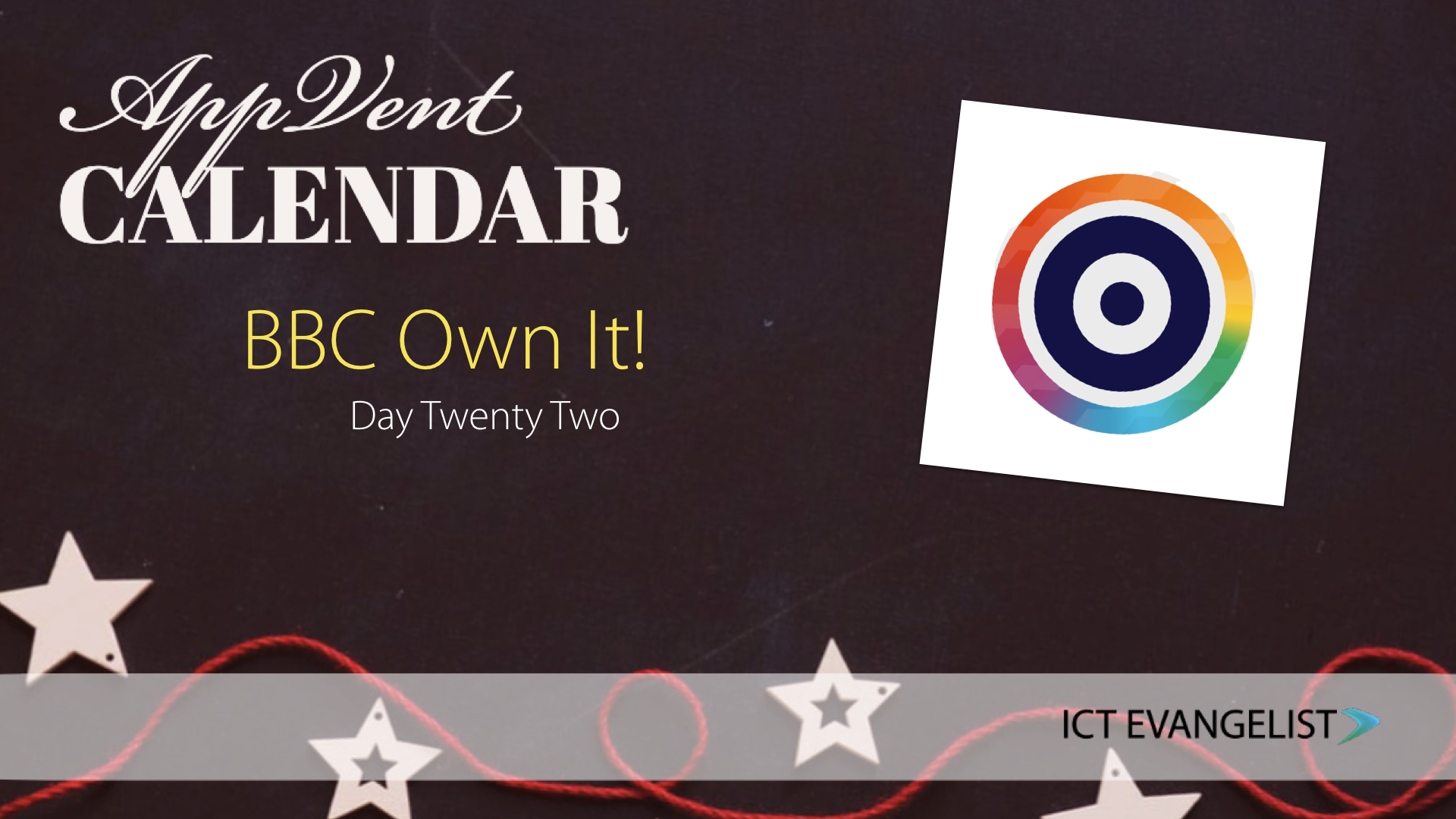 Good morning and welcome to Day Twenty Two of the AppVent Calendar!
Today's app, I think, is very timely as many parents look to satisfy their children's craving for more technology at Christmas. I know just from my own personal experience how much my own children at 8 and 10 want their own iPhone 11s, laptops and new iPads. I know that this will be a repeated request for many children as their 'go-to' request for Christmas presents too.
As we know, children love social media – that's one of the reasons why I love GoBubble so much and why it sat as the first entry on the calendar, as it helps create a safe social network for learners to connect, network, engage and learn together. What though, if your child is using something different? What if they're using WhatsApp or iMessage or Instagram, Snapchat or another social media service? How can you help look after your children then?
Well, one simple answer is to control what they have access to and not allow them onto the various platforms. There are ways you can do this through parental controls or third party device management solutions. The thing is though, using the analogy of crossing the road, all of our children will at one point need to cross the road by themselves. Stopping children from going out isn't a solution. What is far better is to help young people navigate their way across the road safely. The same is true with things such as the use of social media. This is why we spend precious lesson time supporting our young people with digital literacy and citizenship learning activities so that they can navigate the (sometimes) murky waters of online life.
We are all human though. To err is to be human. We all make mistakes and we all need a helping hand sometimes, enter the BBC's helpful 'Own It' app.
So how does the app work?
The BBC describes the app as a 'child safeguarding and wellbeing online' app and it aims to support young people in lieu of an adult standing next to them the whole time a child is using their phone. They go on to say of the app that:
"The special keyboard that you get when you install the app analyses what you type into the phone, and you can record on the app how you're feeling. Based on that info, the app will show you useful BBC content, tailored to how you're feeling.
The app will sometimes show you a suggestion, like a link to a CBBC page, or an encouragement to speak to a trusted adult if it seems like you might need a bit of extra help. The aim is to help you get the most out of your time on your phone, make better choices online, and build healthy online habits.
The app might process 'special category data', which is personal data the law says is more sensitive so needs more protection. That might happen if you type in info about your health or your religion, for example. That data isn't shared with the BBC – it stays in the app on your phone."
The app is designed for children aged 8-13 who are just getting their first smartphone.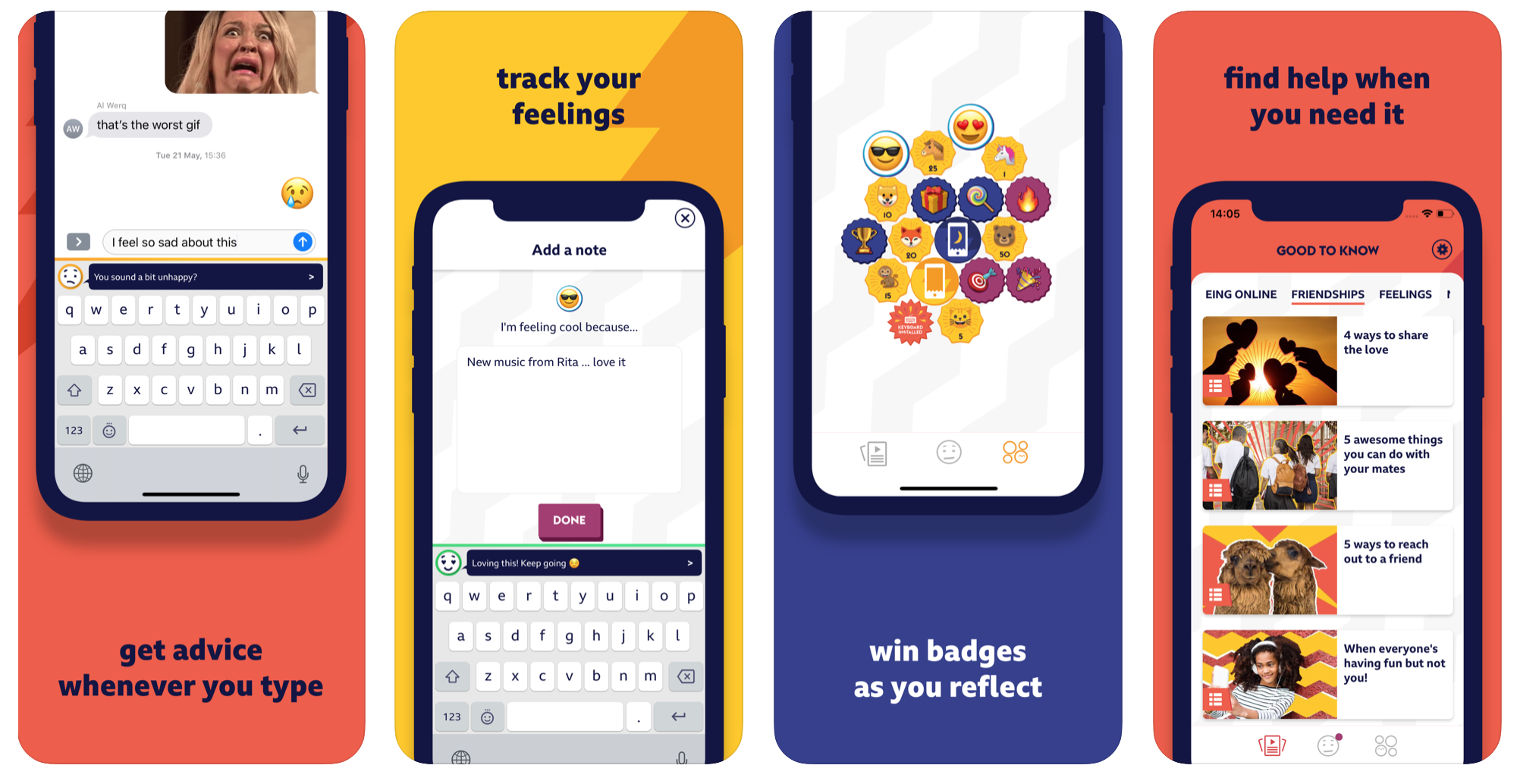 The app is available for Android and iOS and comes with a 4+ age rating.
For more information please visit this page from the BBC.
Thank you for checking out my AppVent Calendar. I hope you find this and the other posts useful. I'd also love to hear what you think about them, especially if you're using them already, and your feedback on the AppVent Calendar either in the comments or on Twitter. I'm looking forward to sharing more with you tomorrow!
---
If you like the resources I share and my approaches to teaching and learning with (and without) technology, I work with many schools supporting them with consultancy, training, support and more. If you feel like I could help you, drop me a line via my contact page and I'll be in touch.