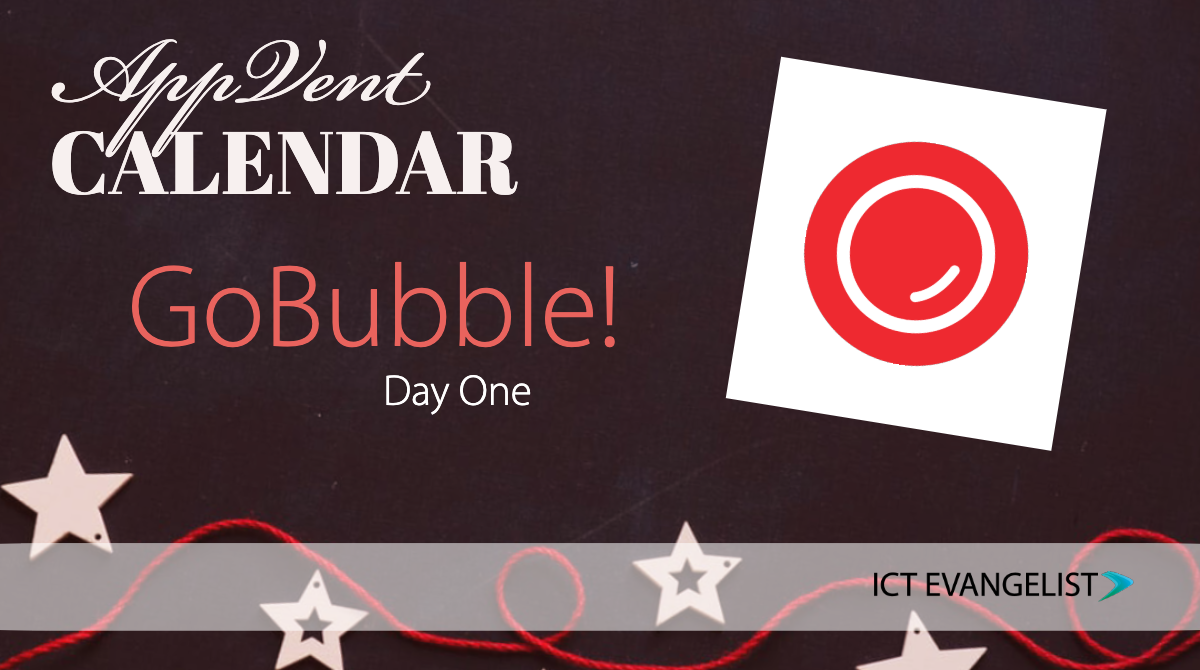 As I've been sharing on Twitter for a few weeks now in the build-up to December, I've been curating a whole host of different apps and tools to share each day across the month.  Every day up until Christmas, including Christmas day I'll be sharing apps and tools that you can use in your classroom to help your lessons go pop… and with that in mind, here's the first one and congratulations to….
Designed to be a safer, healthier and kinder social media experience it enables children to safely create, communicate and collaborate with other children around the globe and is the brainchild of safeguarding champion, Henry Platten. A former police sergeant, Henry wanted to create a product that would help to make the internet a safer place for children and so, GoBubble was created.
GoBubble aims to support lots of different teaching and learning activities in the classroom. There are links to lots of different curriculum areas such as language learning, digital citizenship, among many more. The beauty of the tool, however, is that you can work with it to support activities whatever the subject, so whether it's peer assessment, feedback, project planning, results sharing… you can make it work for you.
Powered by their unique AI, moderation makes sure that any problematic content is removed before it appears. This AI checks both written and video content so there's no chance that inappropriate content will appear.
Designed to promote positive interactions between young people, GoBubble rewards students and learners for the likes they give rather than the likes they receive.
GoBubble works in your browser so whatever devices you have you'll be able to access the platform. To help your lessons pop, why not follow GoBubble on Twitter and find out about their programmes on digital citizenship, character, wellbeing and more or just visit their site at GoBubble.school.
Learn more in this short video below:
Stay tuned for tomorrow's entry on the Appvent calendar. I may be biased, but I think you're going to find it really useful.
Merry Christmas!
---
This is a sponsored post.
This activity wouldn't be possible without the sponsorship of some of the entries, therefore to support my activity a number of posts during the calendar are sponsored. Rest assured, I wouldn't be recommending things if I wasn't sure of their efficacy and impact and as such, some companies who have approached me are not having their edtech tools shared during the event.