Welcome to this, the sixth day on the #Appvent calendar. Today's entry is none other the OneNote Web Clipper! Technology often works best when it is tools that support your day to day activities and make them quick, slick and easy to do. This is where the clipper comes into its own.
What is the OneNote Web Clipper?
The Web Clipper is an add-on/extension that you can add to your browser to quickly, easily and safely add in the content you've curated directly into your OneNote Class Notebook.
Want to share a Youtube video with your learners? Use the clipper. It is super easy to install and just as easy to use. Here's a short video outlining how to install it into Chrome although it does work in Firefox and Edge. Unfortunately, Apple have recently removed its functionality in Safari.
If the video was a little too quick for you, here's a little infographic that outlines it for you too. By using the 'outline' version when you add in a video (for example) it will only show you the video rather than all of the other content surrounding it.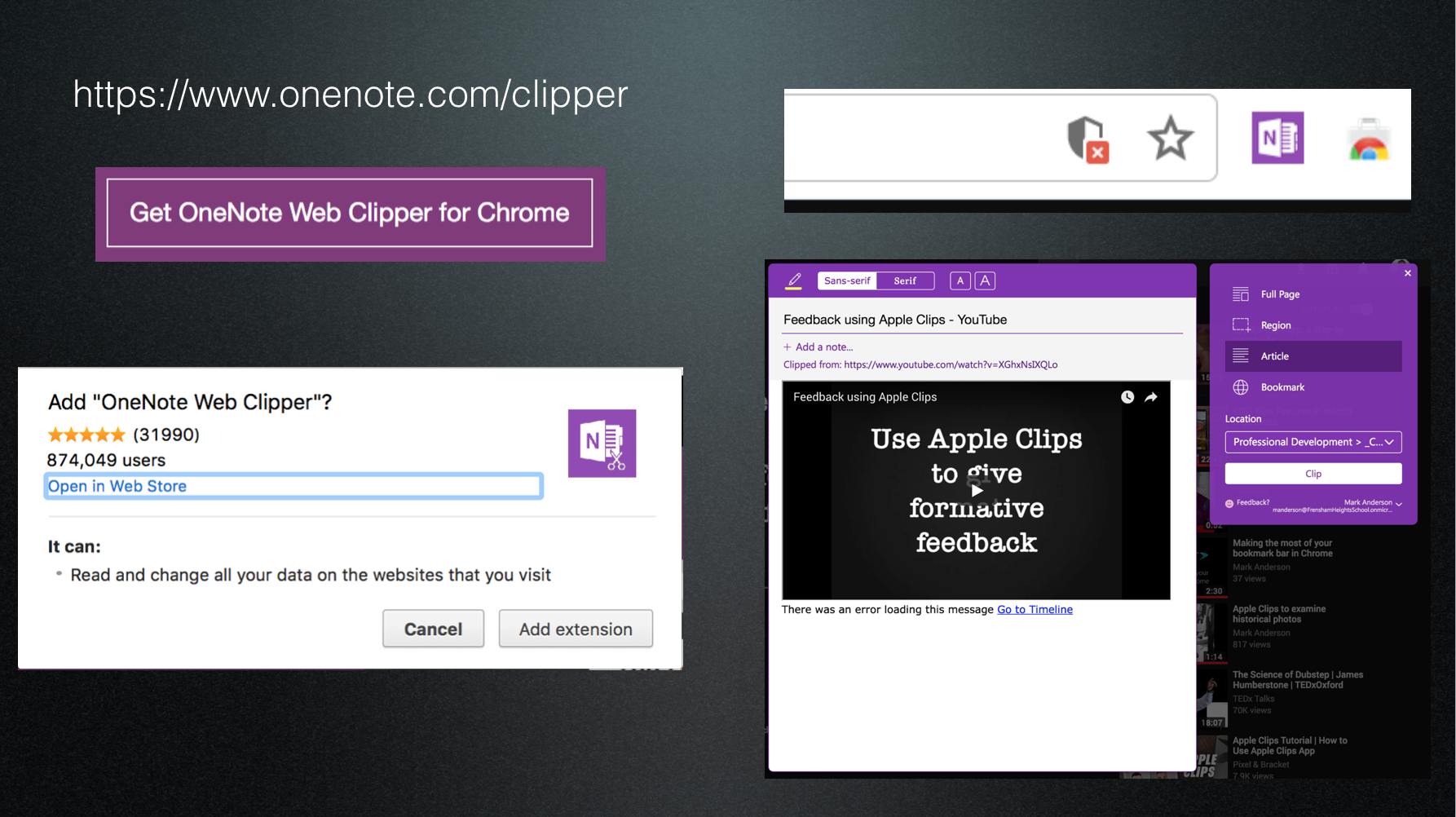 Here's the link to the extension:
I hope you're finding the series interesting and helpful. I'm looking forward to sharing more with you across the rest of the Appvent series. Watch out too for some special guests who will be recommending some great tools from their classrooms too. More tomorrow!